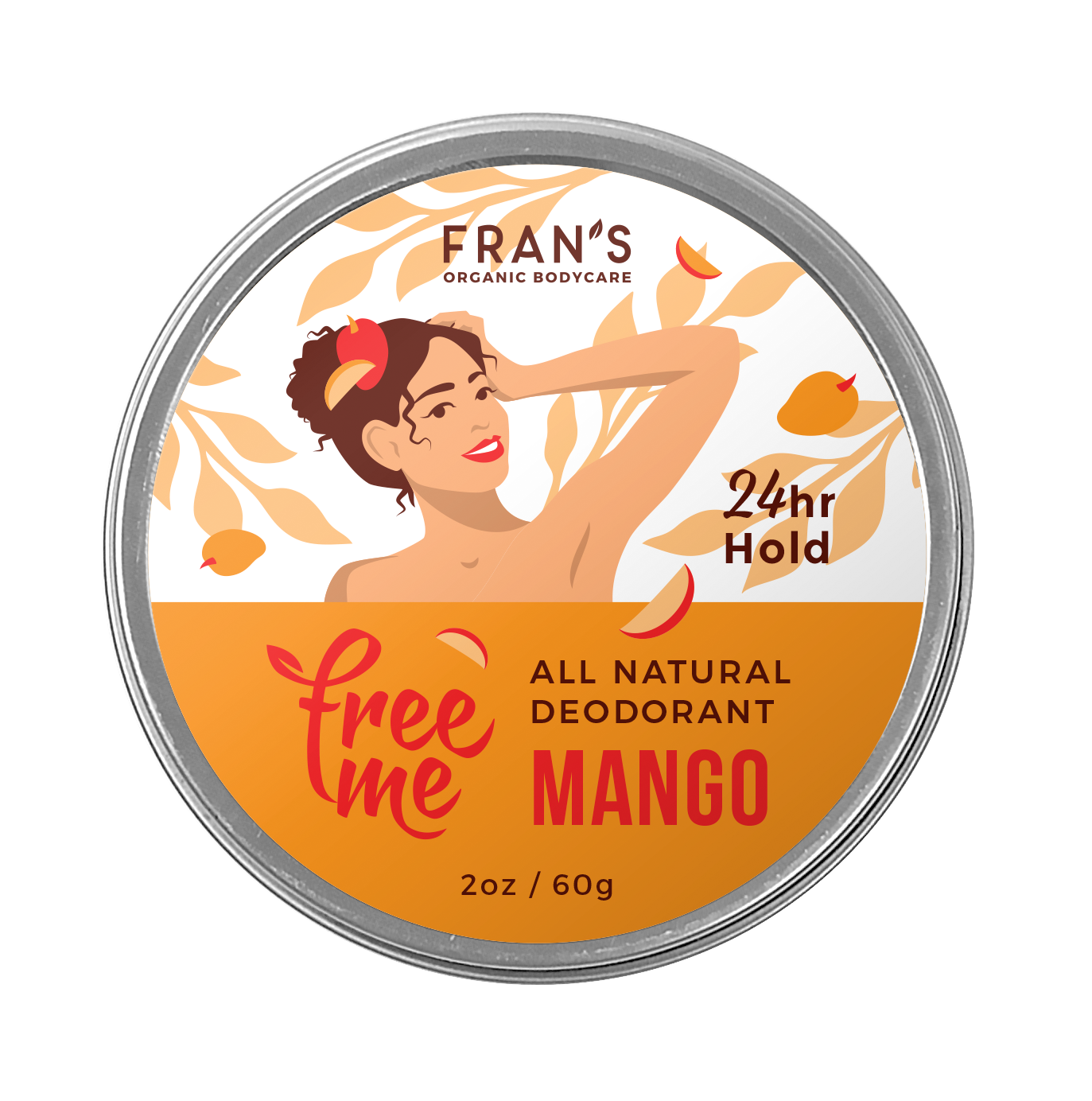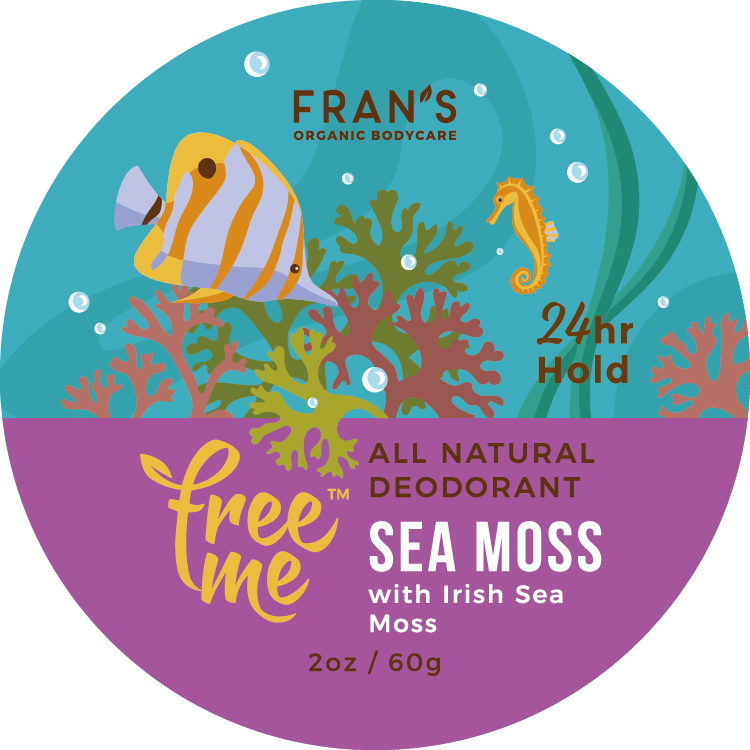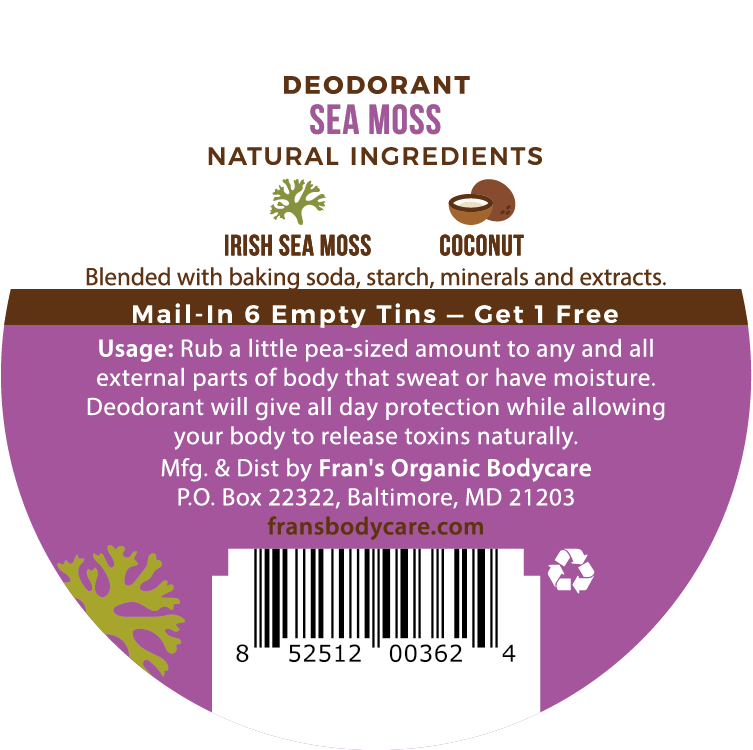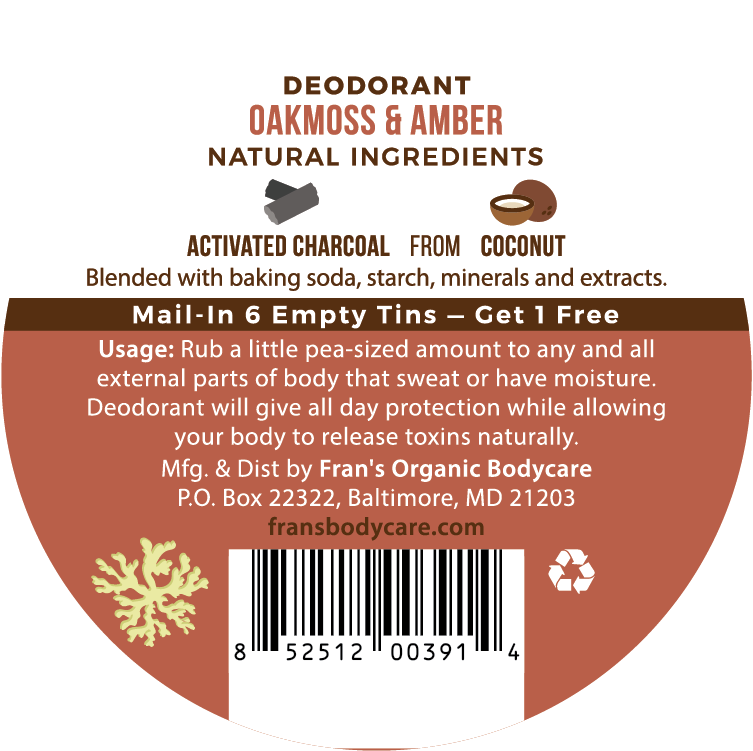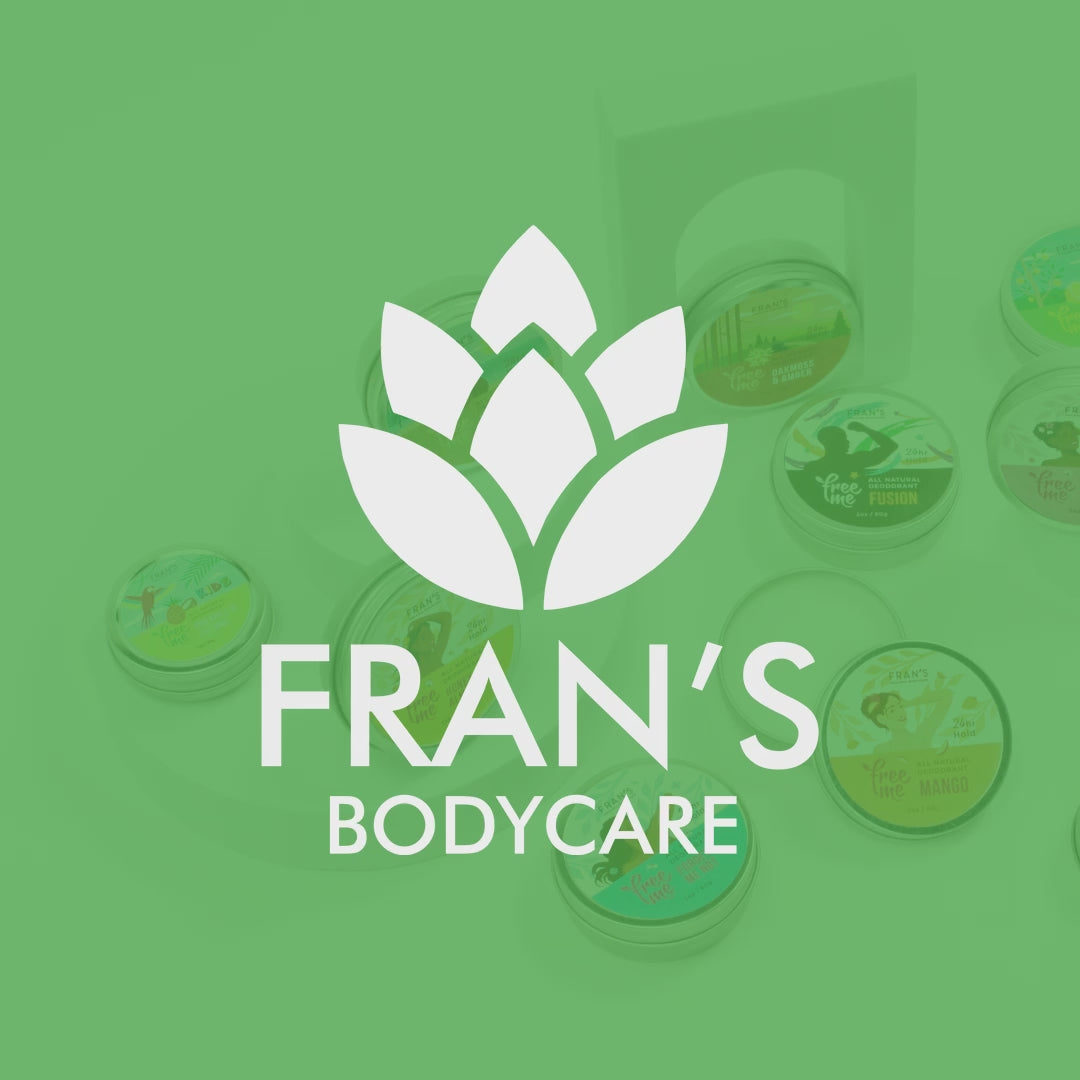 FreeMe All Natural Deodorant
Sale price
$15.00
Regular price
(/)
The FreeMe All-Natural Deodorant is not just your ordinary shield; it's a groundbreaking cream-to-powder formula that not only provides steadfast protection throughout the day with but also harmonizes with your body's natural processes. By maintaining a delicate equilibrium, it enables your skin to breathe freely, facilitating the natural release of toxins, ensuring you stay fresh and confident, the way nature intended. Completely devoid of aluminum, talc, perfumes, and any pore-clogging nasties, it is safe enough for you kids and strong enough for the whole family! Embrace uninterrupted 24-hour protection, and take your pick from Mango, Oakmoss & Amber, or Seamoss enriched with Organic Irish Sea Moss, and embark on a sensory journey like no other.

Kaolin clay- Helps absorb excess moisture and impurities, keeping your underarms dry and fresh.

Baking Soda- Acts as a natural odor neutralizer, effectively combating unwanted odors throughout the day.

Beeswax- Provides a smooth and creamy texture to the deodorant, making it easy to apply while offering a protective barrier against moisture and odor.

Why We Love It Traditional roll-on deodorants may sometimes miss the mark when it comes to working effectively with your skin's natural processes. FreeMe, on the other hand, excels at addressing this crucial aspect. Its unique cream-to-powder formula is carefully designed to harmonize with your pores, ensuring that your skin can breathe and function optimally.

How To Use It Rub a little pea-sized amount to any and all external parts of body that sweat or have moisture. Deodorant will give all day protection while allowing your body to release toxins naturally.

What To Know FreeMe All-Natural Deodorant is a breath of fresh air in the world of personal care. Unlike typical deodorants that merely mask odors and may clog pores, FreeMe goes the extra mile by enhancing your body's natural ability to regulate temperature and release toxins, promoting overall well-being while keeping you fresh. Its gentle yet highly effective deodorizing approach provides day-long protection against odor and moisture without compromising skin comfort, perfect for an active lifestyle. The luxurious cream-to-powder application glides smoothly, offering a pampering experience free from sticky residue, while its thoughtful blend of natural ingredients, including starch, baking soda, kaolin clay, minerals, organic butters, beeswax, and essential oils, not only protects but also nourishes your skin. This FreeMe All-Natural Deodorant redefines freshness, understanding your body's needs and delivering a level of care and performance that you'll cherish.

What Makes It Green This deodorant contains naturally derived ingredients, is cruelty free, vegan, and free from harmful ingredients like triclosan, aluminum, and synthetic fragrances

Perfect For Gentle for all skin types

Size 2oz

Ingredients Starch, organic baking soda, kaolin clay, organic minerals, organic butters, beeswax and therapeutic grade essential oils.
40293515690064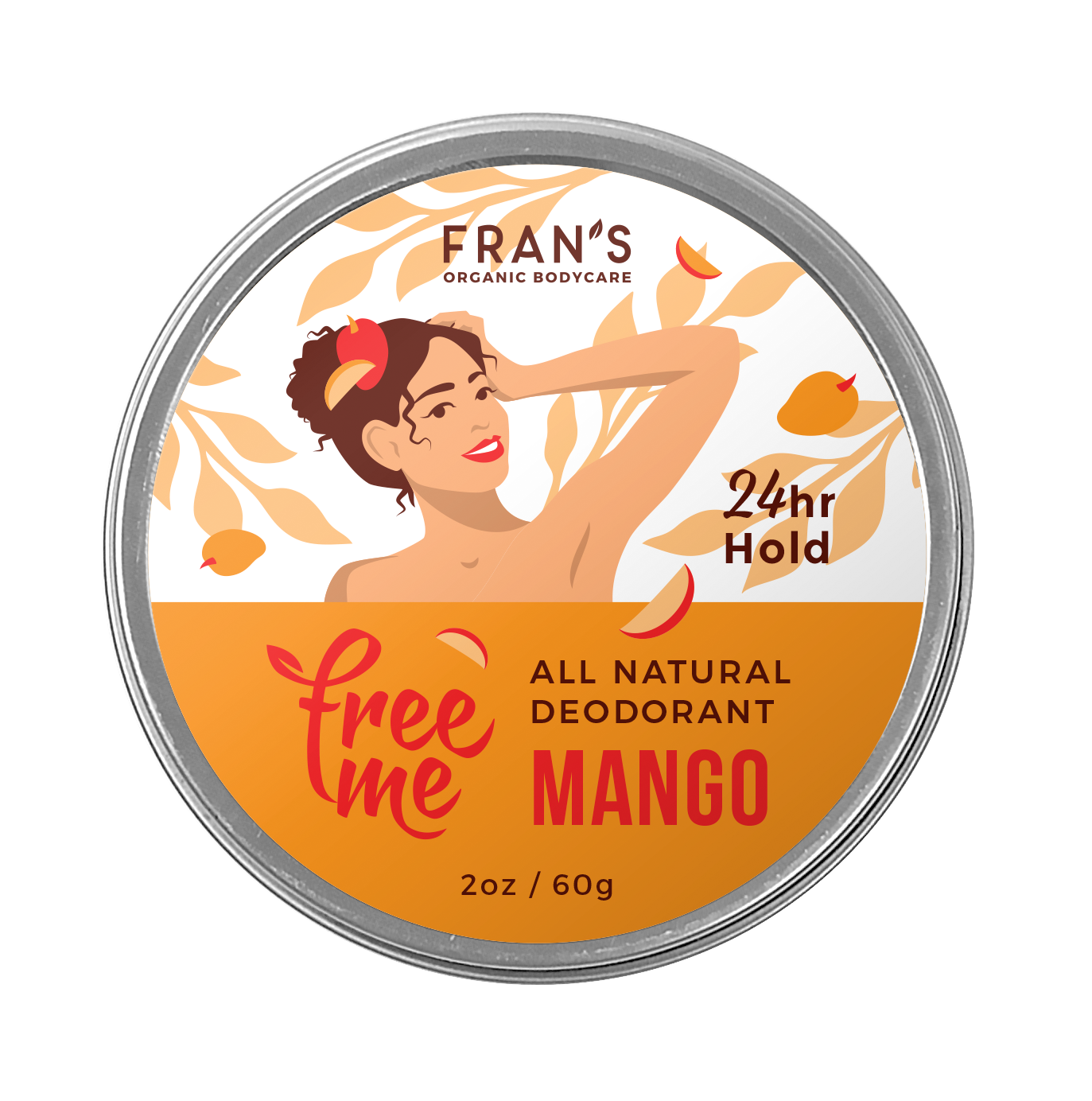 FreeMe All Natural Deodorant
Sale price
$15.00
Regular price
Choose options