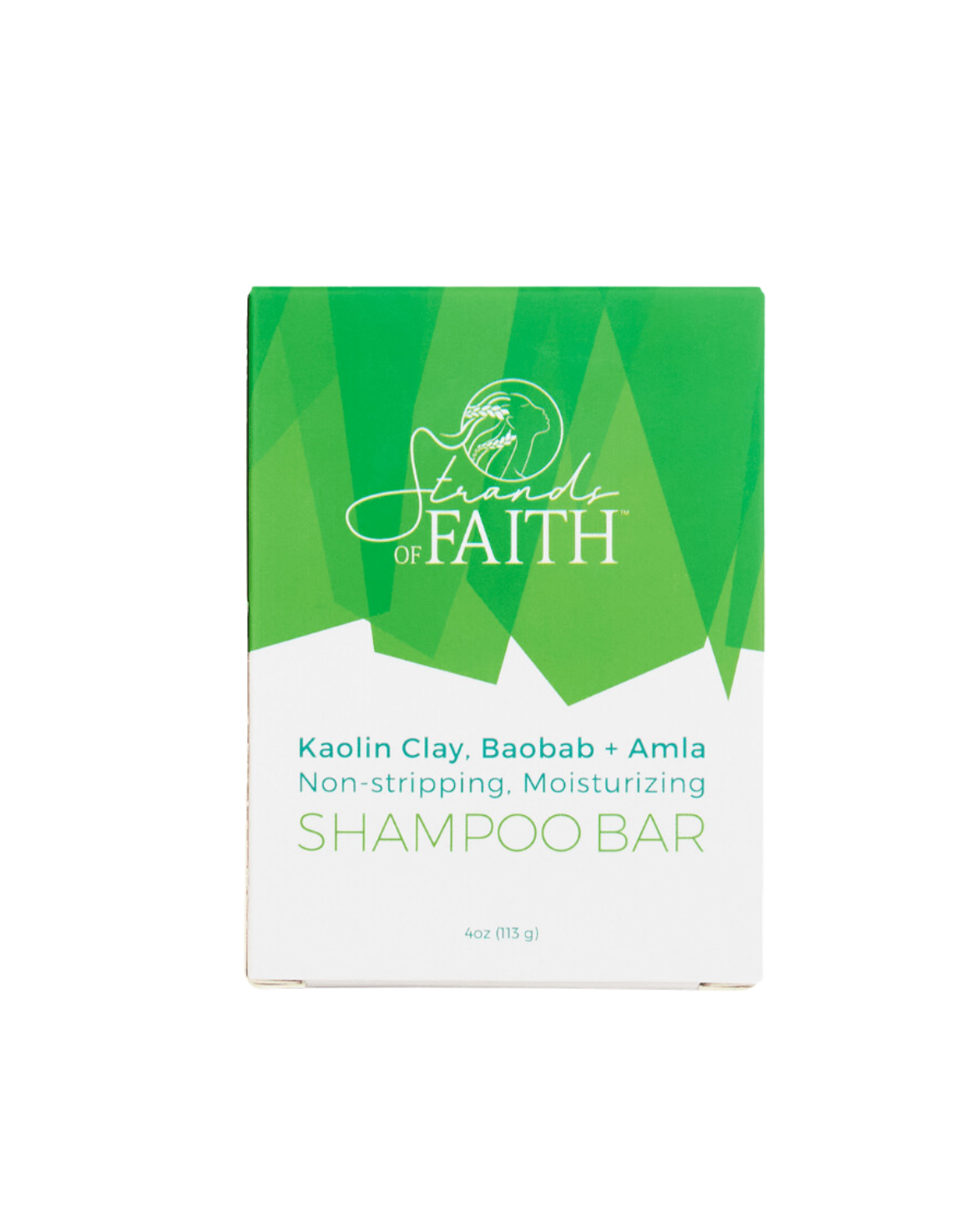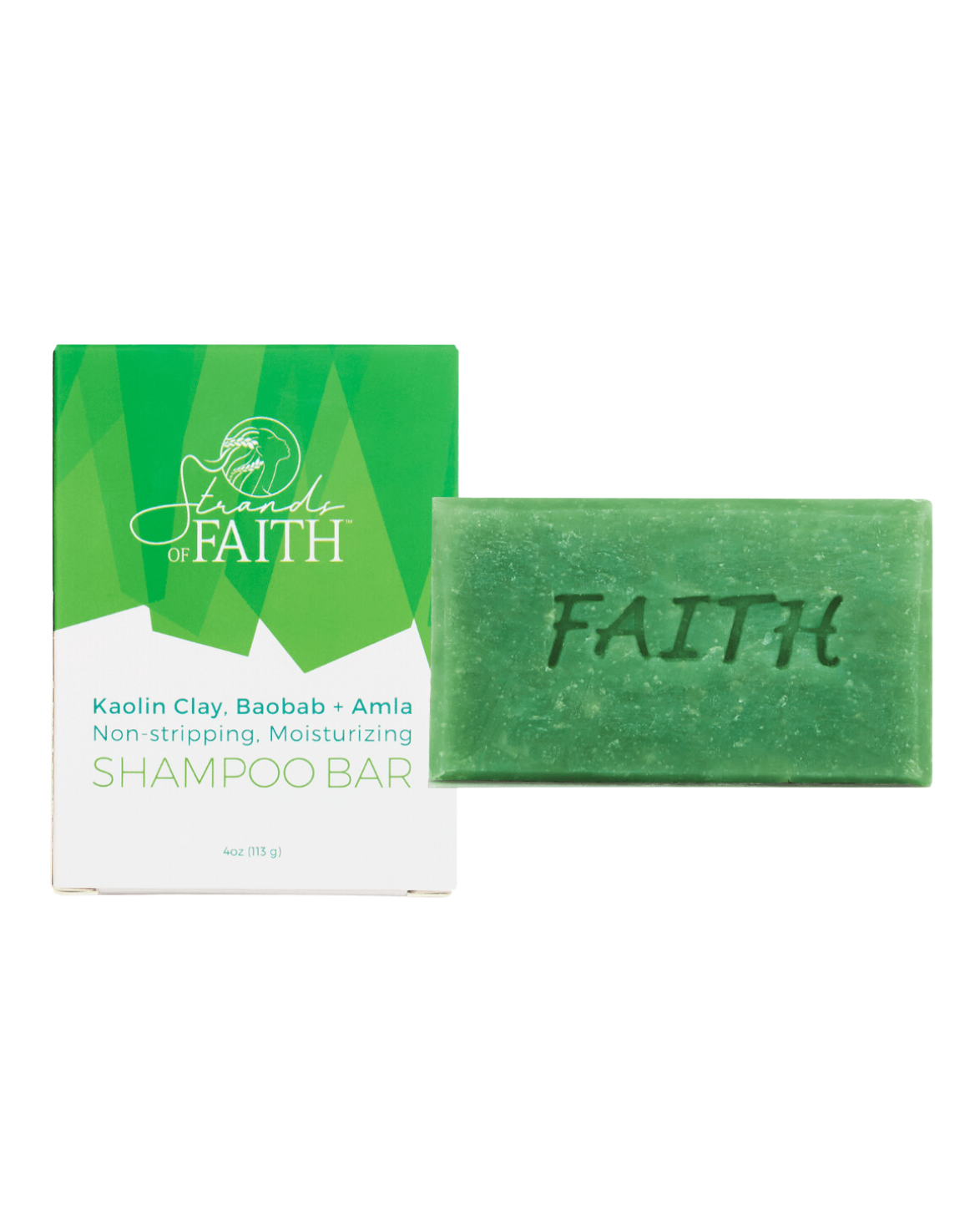 Non-Stripping Shampoo Bar
Sale price
$15.00
Regular price
$17.00
(/)
This Non-Stripping Shampoo Bar was specifically formulated for dry hair types and infused with natural ingredients intended to be non-stripping yet cleansing. It will give your strands the deep cleanse that they need while leaving your hair moisturized and hydrated. A little goes a long way. In order to increase the longevity of your bar, cut off a small piece to use at once. Once that is used up then proceed to cut another small piece until the soap is finished.

Baobab Oil: a luxurious, nutrient-rich oil with numerous health benefits. It's a plant-based moisturizer rich in antioxidants, vitamins A, E, and omega fatty acids.
Castor Oil: Castor Oil, derived from the castor bean, moisturizes the scalp and increases blood flow to the scalp, promoting healthier hair, alleviating dandruff, and leaving your hair smooth, strong, and shiny.
Kaolin Clay: Gently cleanses hair and scalp, without excessive drying and also strengthens hair, improves elasticity, and helps repair damaged hair.

Why We Love It This Shampoo Bar can last up to 60 washes while it also saves hundreds of dollars in savings compared to liquid shampoos during this timeframe. Gentle enough to be used daily (if needed) and small enough to travel with as you won't have to worry about TSA or it potentially leaking into your luggage.

How To Use It Thoroughly wet your hair. Begin rubbing the wet shampoo bar between your wet hands to create a nice lather and then use your fingers like a comb to smooth the lather throughout your hair. Gently massage it into your scalp and hair as you would with a bottled shampoo and then rinse and repeat as desired!

What To Know

Environmentally Friendly: Biodegradable. No plastic bottles. No toxic chemicals.
Cost-Effective: Non-Stripping Shampoo bar can easily last for up to six months.
Convenient: They are great to carry on while traveling.

What Makes It Green The Non-Stripping Shampoo Bars are a more natural and solid version of traditional hair shampoo free of phthalates. The main distinction is that this Shampoo Bar contains natural ingredients such as avocado oil, castor oil, and kaolin clay, which work together to retain moisture without stripping the hair of its natural oils.

Perfect For Dry Hair and Locs

Size 4 oz

IngredientsWater, Baobab Seed Oil*, Olive Oil, Avocado Oil, Palm Oil (Sustainably Sourced), Kaolin Clay, Amla Herb, Castor Oil, Fragrance (Phthalate free) and FAITH.
39638653403216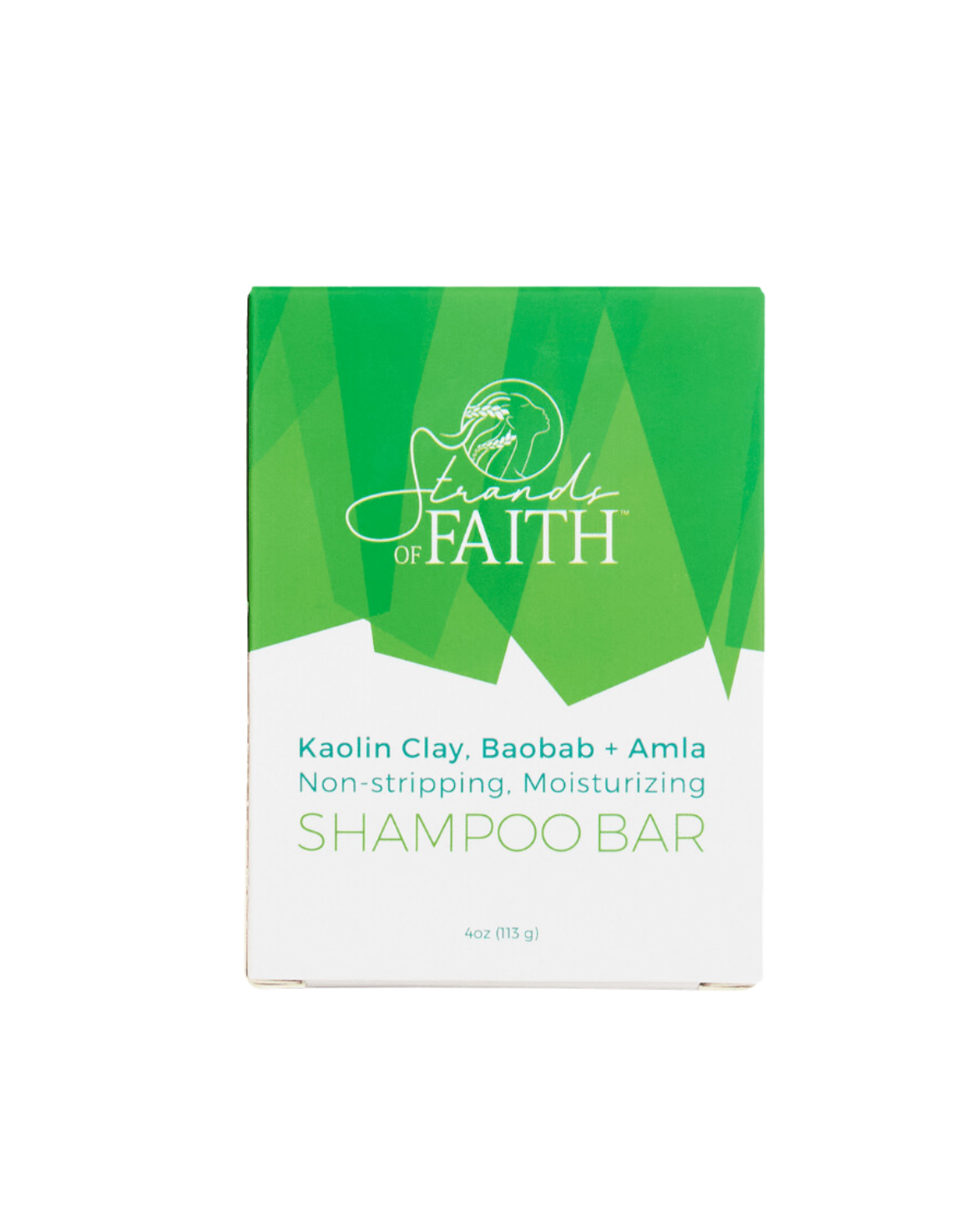 Non-Stripping Shampoo Bar
Sale price
$15.00
Regular price
$17.00
Choose options