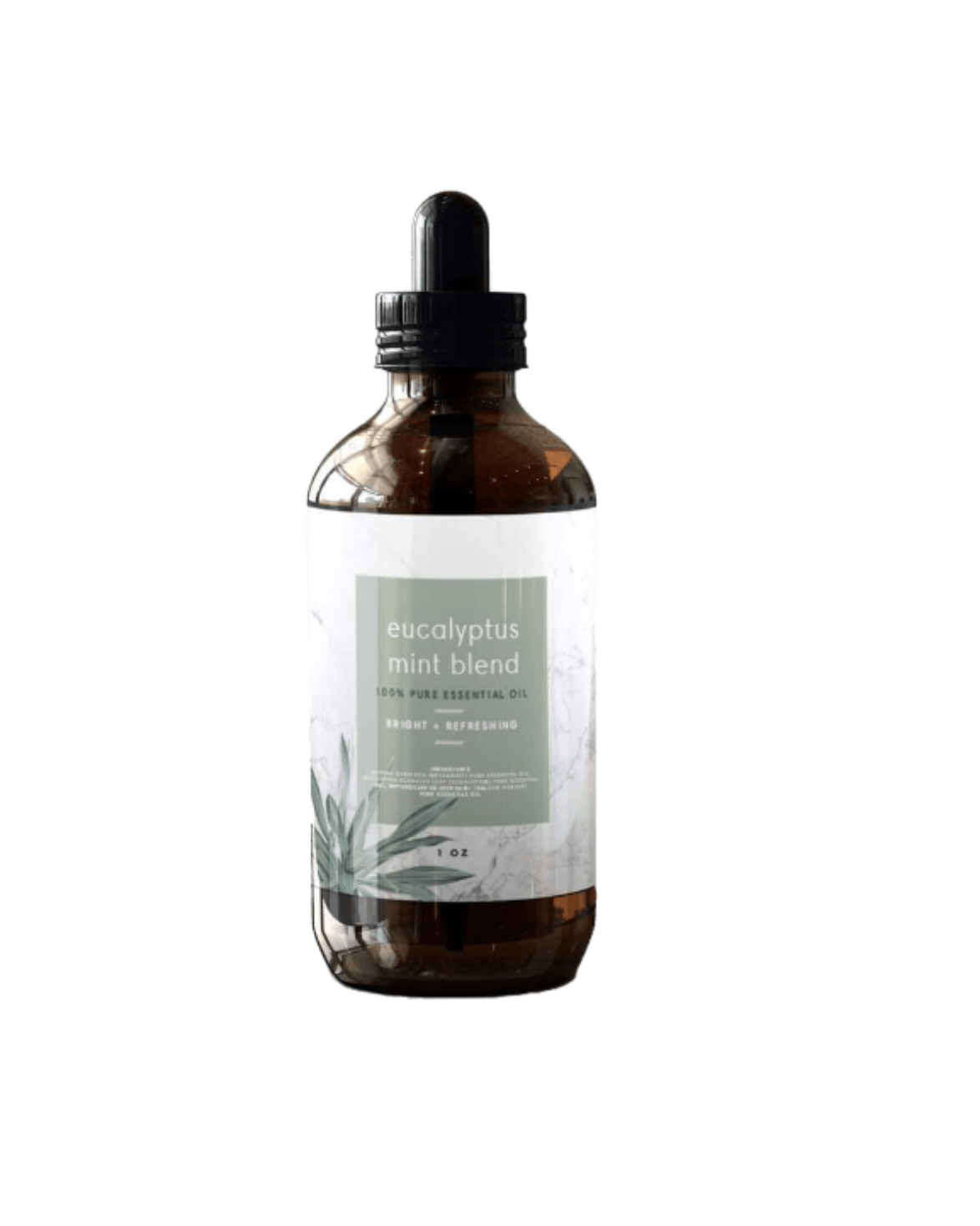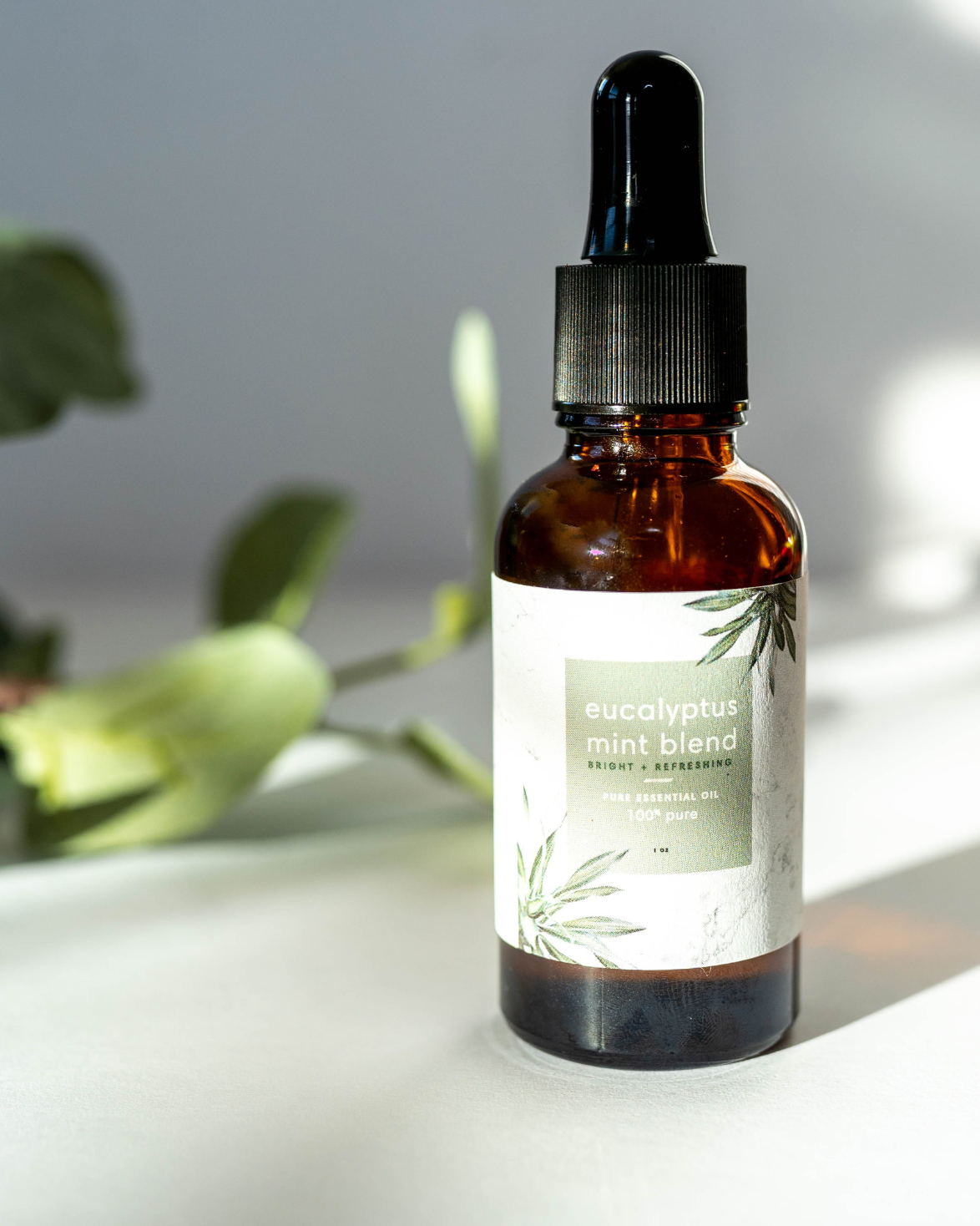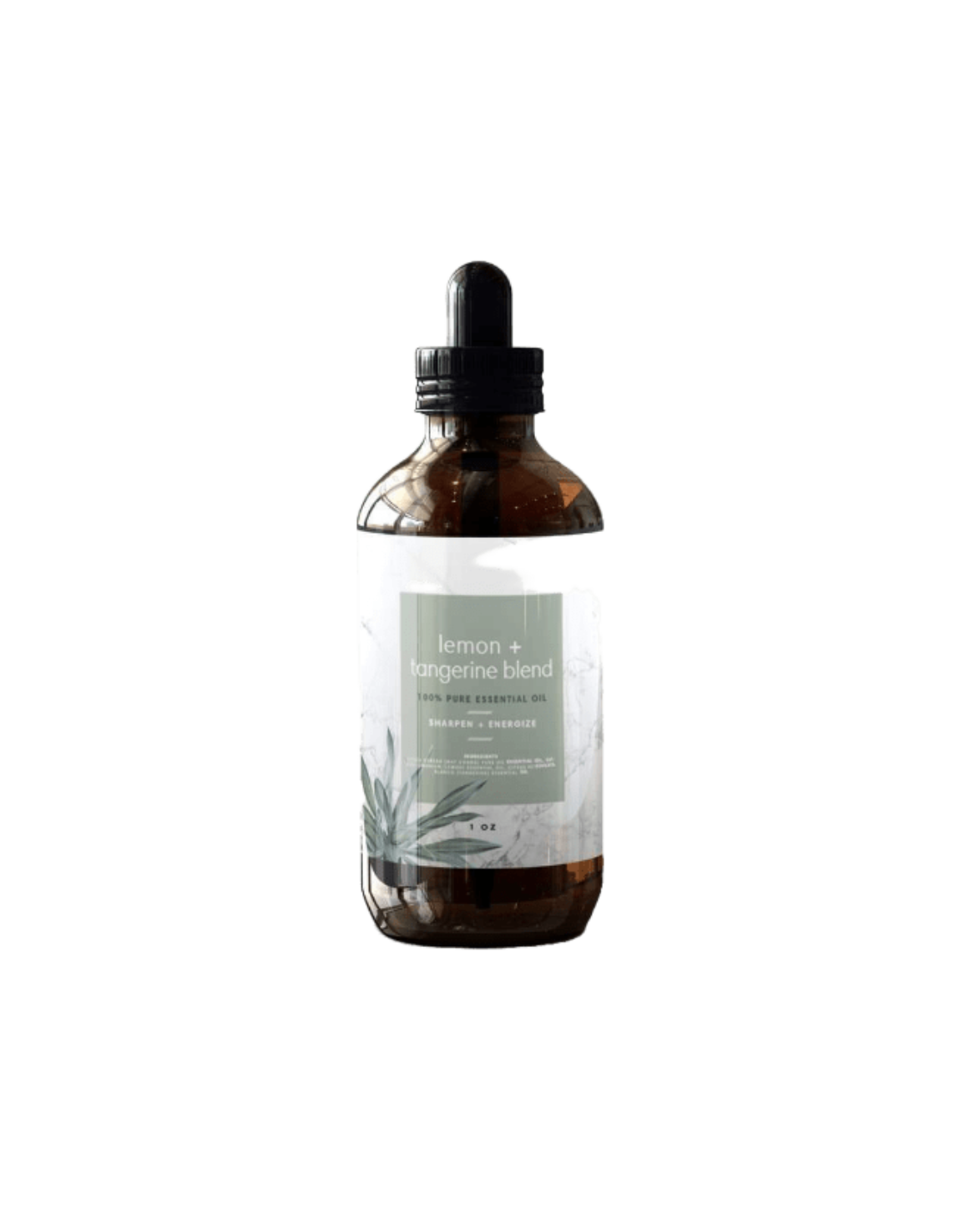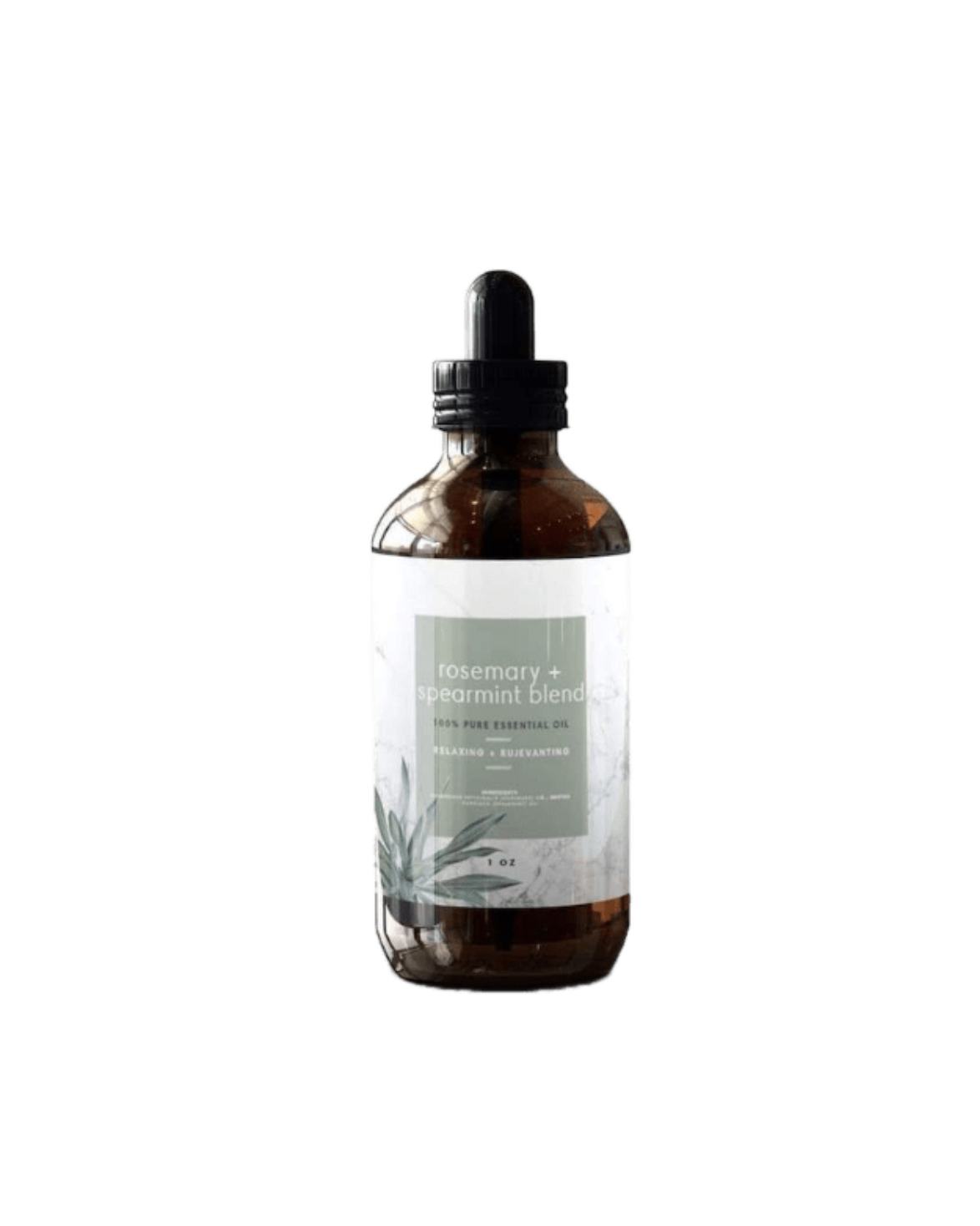 Aromatherapy is the ultimate pick-me-up. Now you can rejuvenate your mood or your space with 100% Pure Essential Oil Blends. Start the day with any of our three pure blends or combine them for a euphoric experience; Eucalyptus + Mint or Lemon + Tangerine. Relaxing Rosemary + Mint and Lavender + Tea Tree.

Pure Aromatherapy. Made without fillers, synthetics, additives, bases, or carriers. Choose from 4 custom oil blends. Add a few drops to your oil diffuser, LooHoo Wool Dryer Balls, or simply waif under the nose for a refreshing or calming pick-me-up.

Eucalyptus + Mint - A bright, refreshing blend of spearmint, fresh eucalyptus, and smooth balsam designed to uplift and provide relaxation simultaneously.

Ingredients:

Mentha cardiaca (Spearmint) Pure Essential Oil, Eucalyptus Globulus Leaf (Eucalyptus) Pure Essential Oil, Dipterocarpus jourdaini (Balsam Gurjun) Pure Essential Oil

Lemon + Tangerine - Will sharpen your focus with waves of its vibrant citrus aroma. The bright citrus of the Lemon and Litsea Cubeba is uplifting and sure to wake you up in the morning, while the sweetness of the Tangerine will boost your spirits all day long.

Ingredients:

Litsea Cubeba (May Chang) Pure Oil Essential Oil, Citrus Limonum (Lemon) Essential Oil and Citrus Reticulata Blanco (Tangerine) Essential Oil

Lavender + Tea Tree - Floral and herbaceous, Lavender Essential Oil provides a fresh aroma that instantly relaxes and calms. In contrast, the camphor-like scent of tea tree elevates with its inherently medicinal properties. This blend is ideal for aromatherapy and rejuvenating, soothing, and relieving stress or tension.

Ingredients:

Melaleuca alternifolia (Tea Tree) Leaf Oil, Lavandula Angustifolia (Lavender) Essential Oil, and Mentha piperita (peppermint) oil

Rosemary + Spearmint - An earthy, honey-like aroma of Rosemary blended with invigorating Spearmint. This delightful combination is the perfect fragrance for home, business, or common areas. Its both cleansing and clarifying aroma and the first choice for nail salons and spas.

Ingredients: Rosmarinus officinalis (Rosemary) Oil and Mentha cardiaca (Spearmint) Oil

Why We Love It: Aromatherapy is a go-to for an instant balance in any space. We love that the fragrances already come blended, so we don't have to experiment with finding the right mix. You can experience their benefits with little effort if you need to relieve tension in your muscles, sinus pressure, or your mood. The pureness and quality are definite benefits since other essential oils contain fillers that dilute the product with synthetic fragrances.

What You Should Know: The pure blends are also potent. If you'll be applying them to your skin, it's recommended to use a carrier oil like Jojoba oil. The bottles are labeled with love by hand. So although we try to be extra careful, there will be an occasional crooked label. 

How To Use It: There are dozens of what to use essential oils. A few ways that we love are adding 3-4 drops to a whipped shea butter mix, adding drops to inside our workout shoes, or to Dryer Balls and dresser sachets for added freshness. Of course, adding essential oils to your diffuser is a perfect way to change the aroma in a larger space. Or your vehicle. The options are endless, and so are the benefits.

What Makes It Green: Each of our four pure essential oil blends is formulated without parabens, phthalates, SLS, fragrance or dyes, or any of the twenty other toxic ingredients banned on our Toxic Twenty List.
SQ3264801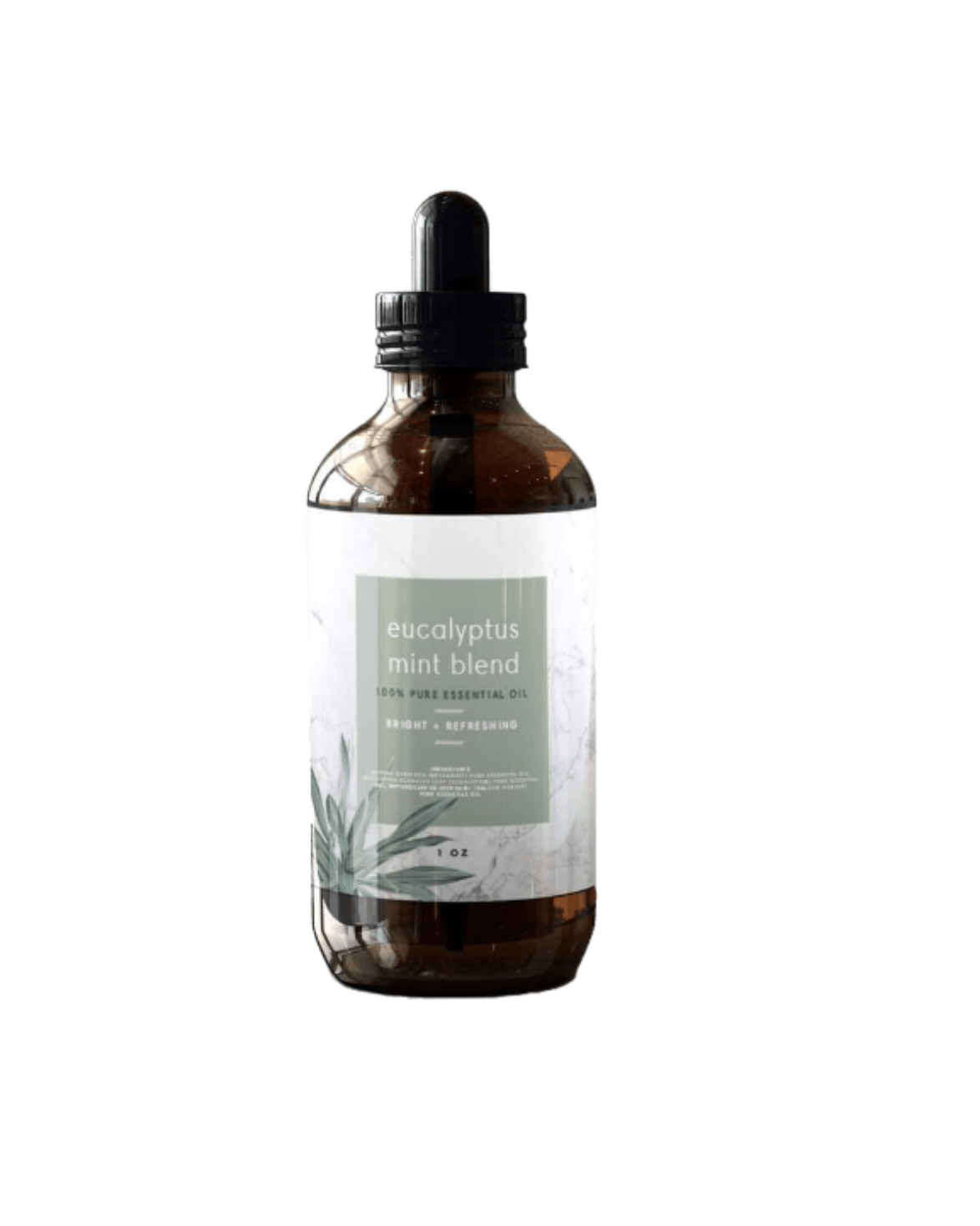 Essential Oil Blend
Sale price
$13.00
Regular price
Choose options