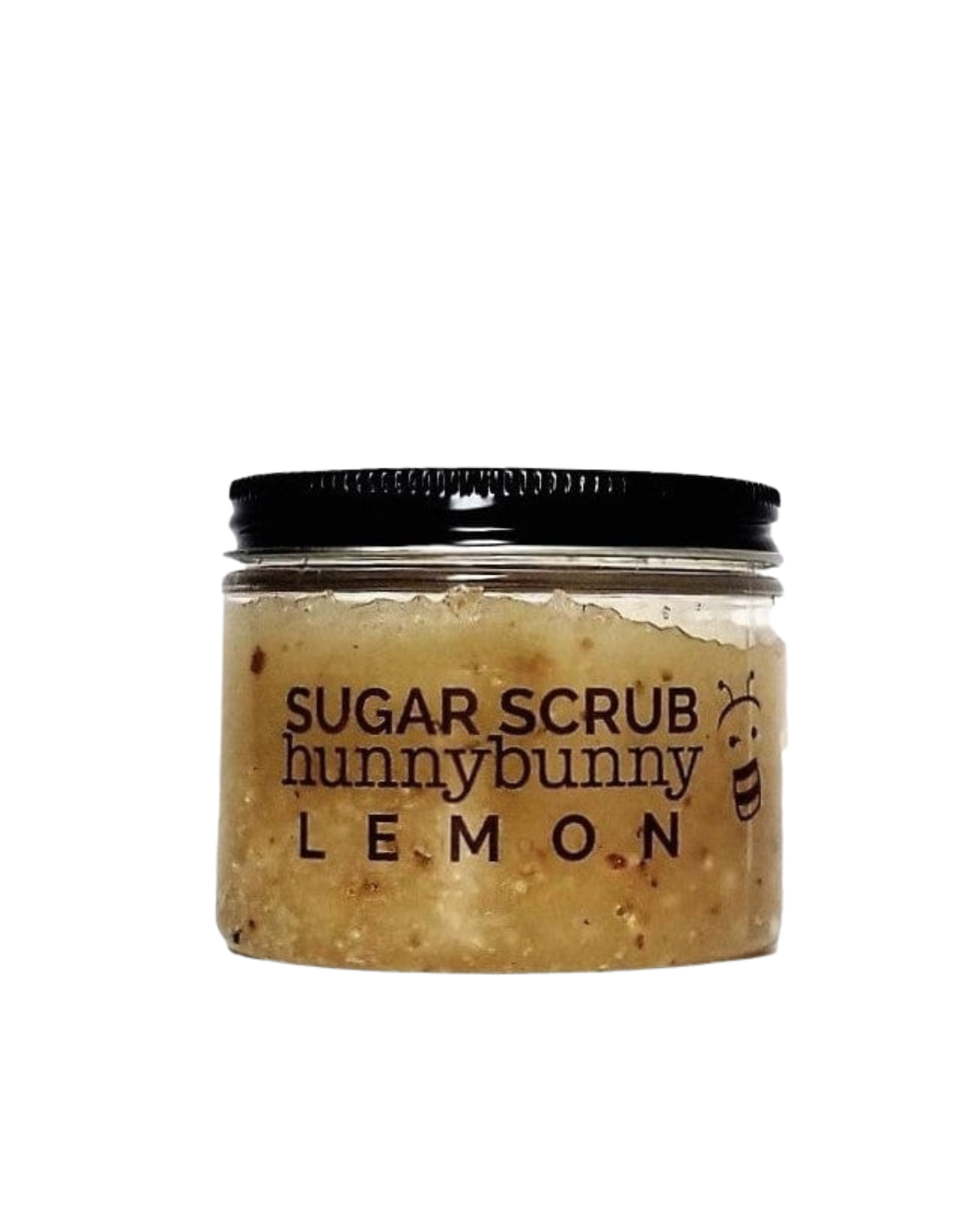 Lemon Sugar Scrub
Sale price
$15.00
Regular price
(/)
A gentle sugar scrub that exfoliates, rejuvenates, and invigorates to leave your skin feeling oh-so fresh and smooth. Refreshing and packed with vitamin C, the lemon peel powder and essential oil can help to prevent uneven skin tones and protect against UV rays.

Grapeseed Oil: Helps to keep your skin soft and elastic and, like lemon essential oil, it helps to even out your skin tones.
Vitamin E: An antioxidant that helps to reduce brown spots by protecting your skin from free radicals such as UV rays and air pollutants.
Honey: A natural humectant that offers maximum moisture without the oily feel, making it great for acne-prone skin.

Why We Love It This all-natural scrub leaves skin feeling revived and deeply moisturized. The ground rice and sugar in the scrub work together to exfoliate and polish your skin to give you noticeable all-day softness.

How To Use It Start by enjoying the sweet and citrusy scent of your new scrub. Then, wash your skin using your favorite all-natural soap or body wash. After rinsing, use a moderate amount of the scrub and gently rub your skin using a circular motion. Finally, rinse with warm water. Recommended use is 2-3 times a week.

What To Know Sugar scrubs are excellent for gently scraping away dead skin cells, unblocking pores, and smoothing the appearance of cellulite. They also help to promote firmer, more radiant skin. For the delicate skin on your face, though, you'll want to opt for a natural product with finer particles or gentle cloth.

What Makes It Green hunnybunny hand-selects natural, healthy food-grade ingredients that nurture your skin and well-being.

Perfect For Those seeking to achieve freshly-shaven smoothness and soft, glowing skin without the use of harsh chemicals. It can also be used as a lip scrub, or as a scalp exfoliant, especially if you've just removed a protective style.

Size 6oz

Ingredients Sugar, Grapeseed Oil, Sweet Almond Oil, Lemon Peel Powder, Honey, Sweet Orange Essential Oil, Lemon Essential Oil, Vitamin E.
859063007286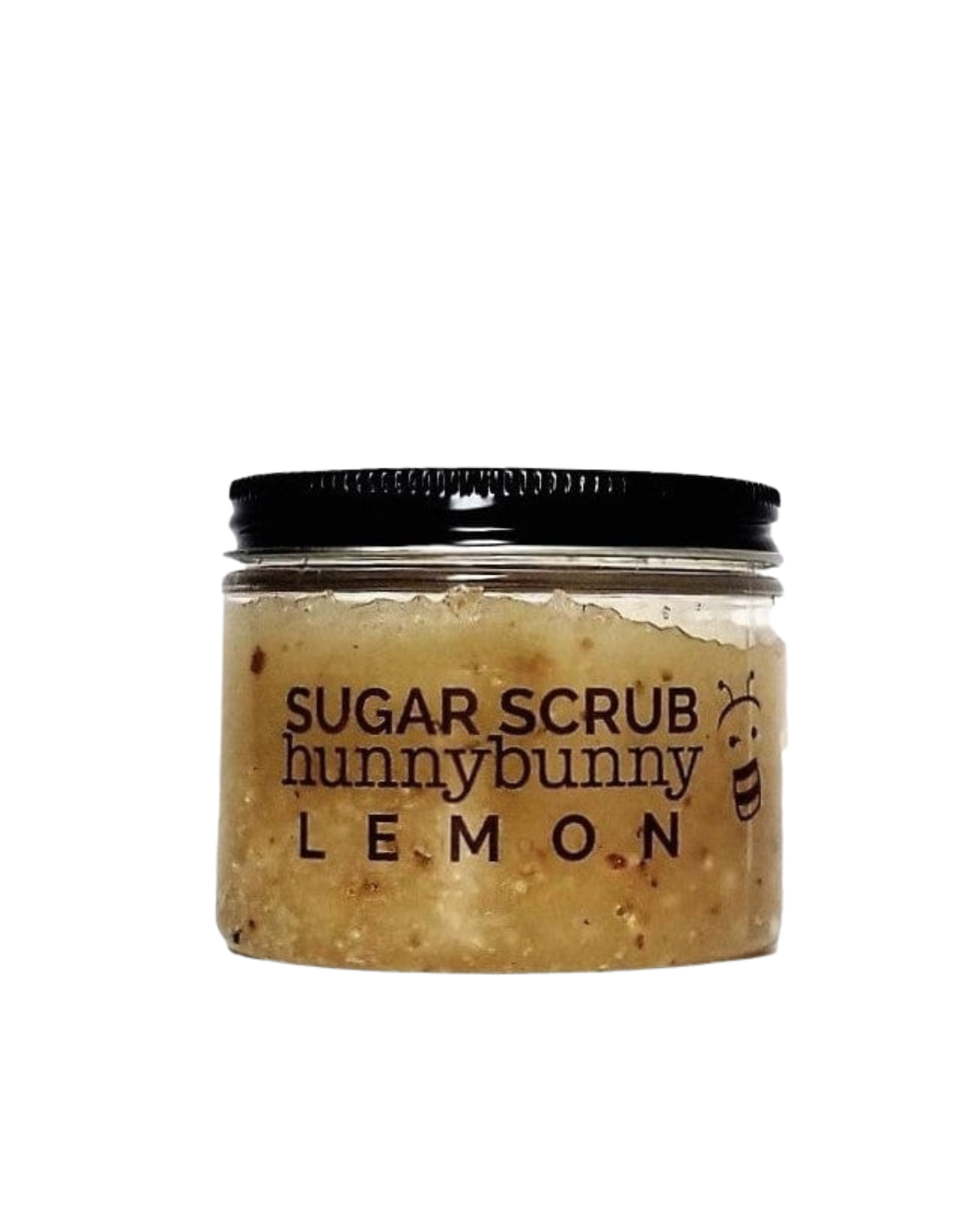 Lemon Sugar Scrub
Sale price
$15.00
Regular price
Choose options