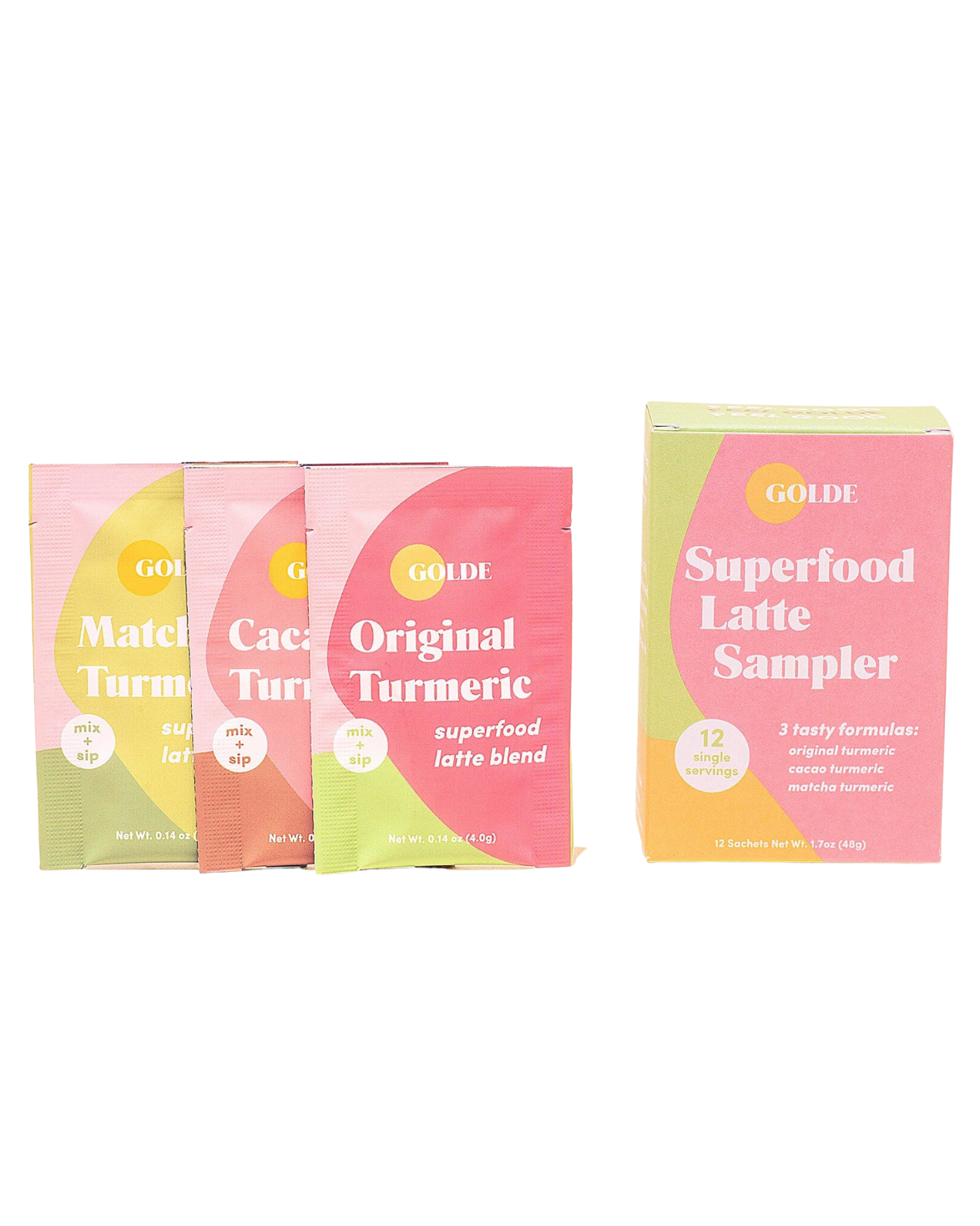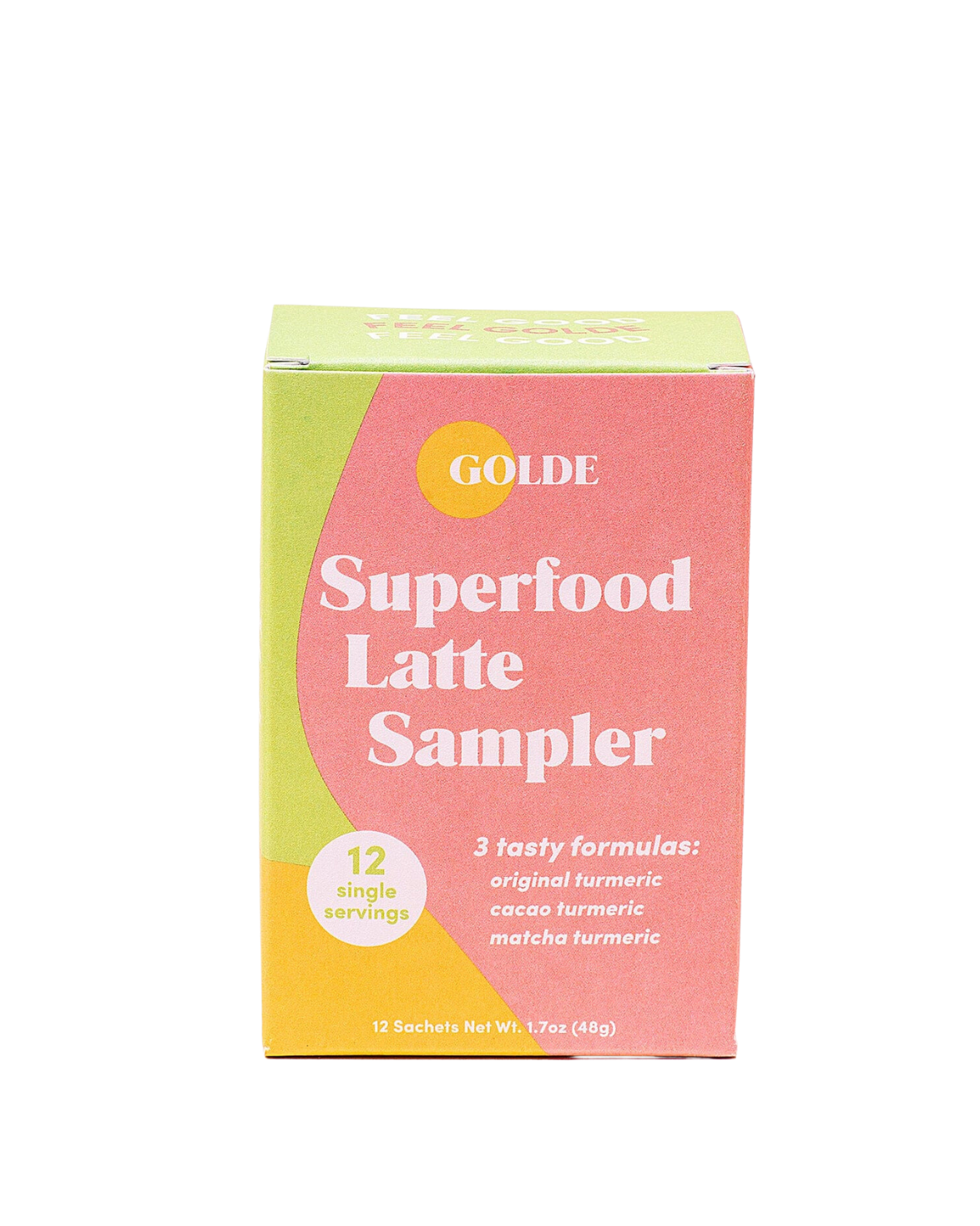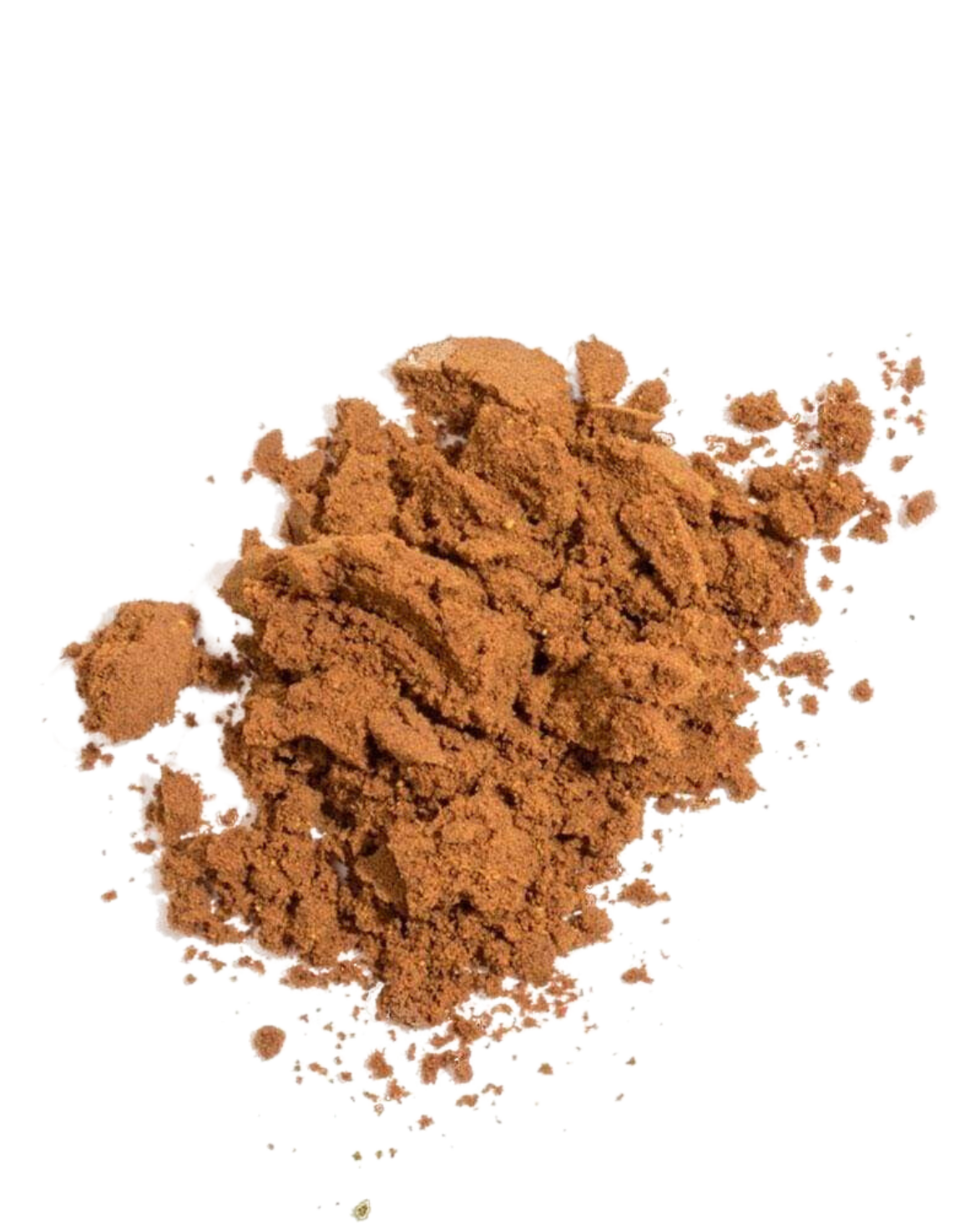 A nourishing blend of turmeric, ginger, and other wellness-boosting botanicals in 3 delicious flavors! The superstar ingredient, turmeric, is a powerful adaptogen that promotes balance, glowyness, and well-being from within.

Gamechanger. We're always here for clean and GRN products that have multiple uses—these Turmeric blends do exactly that. Try them as a face mask to help soothe and calm irritated skin.
Adaptogenic and Soothing. Try adding these Ayurvedic blends to your oatmeal, smoothies, or chia pudding. They're the perfect way to nourish at the start of your day.
Turmeric: The golden detoxifier, turmeric is an Ayurvedic root that helps the liver effectively detoxify the body and decrease inflammation.
Cacao: Is packed with antioxidants and essential minerals (hello: iron, magnesium, and calcium). It also naturally helps to calm nerves and promote relaxation.

Why We Love It Ready to add the detoxing powers of turmeric, cacao, and matcha into your diet? These blends are a delicious way to start! They're our go-to because of their perfect tastes. These flavors can be added to smoothies or take a straightforward approach by mixing them with water without them being chalky or nasty. Our morning routines have gone from taking java shots to savoring smooth sips of tea with these blends' extra boost for your skin and gut!

How To Use It We blend two teaspoons in our morning smoothies, but it can also be blended into water, milk or milk substitutes, coffee, or smoothies. When we're really feeling ourselves, we dust our gluten-free baked goods or oat milk yogurt with it for a pop of color and flavor.

What To Know Talk about versatility! There is more than one way to enjoy this super blend. Add it to your teas, smoothies, milk substitutes, or even savory meals to boost flavor and nourishment.

What Makes It Green Traditionally herbs and teas are sourced from several places based on cost and convenience, which means their origins are harder to trace, less consistent, and of less quality. The single-origin turmeric in these blends is ethically and sustainably sourced from one place.

Perfect For Sensitive stomachs and as a tea, coffee, smoothies, or baked goods nutritional additive.

Size

12 on-the-go servings
4 sachets each of Original, Cacao, and Matcha Golde.
1 sachet = 1 serving.
SQ9900404
Choose options