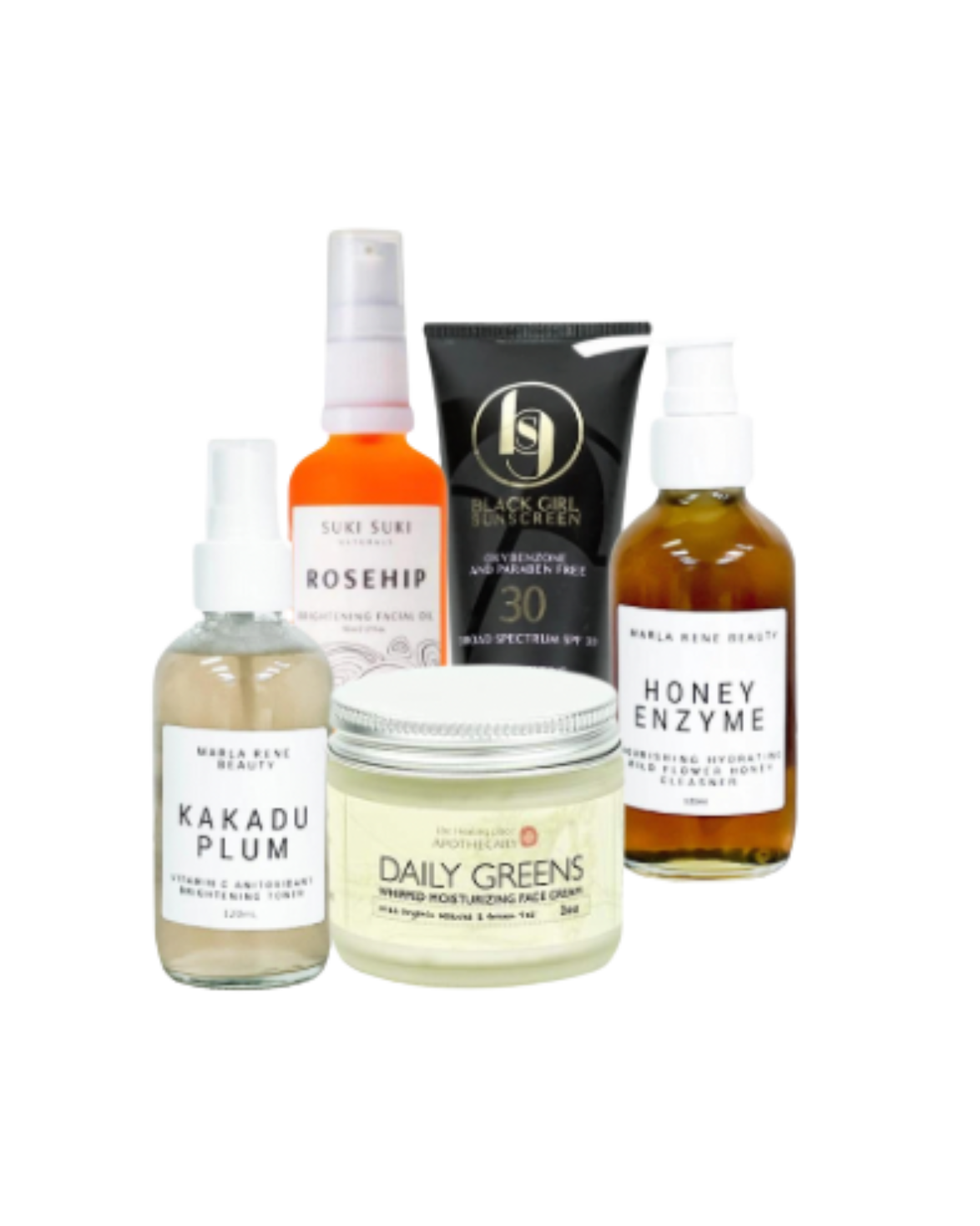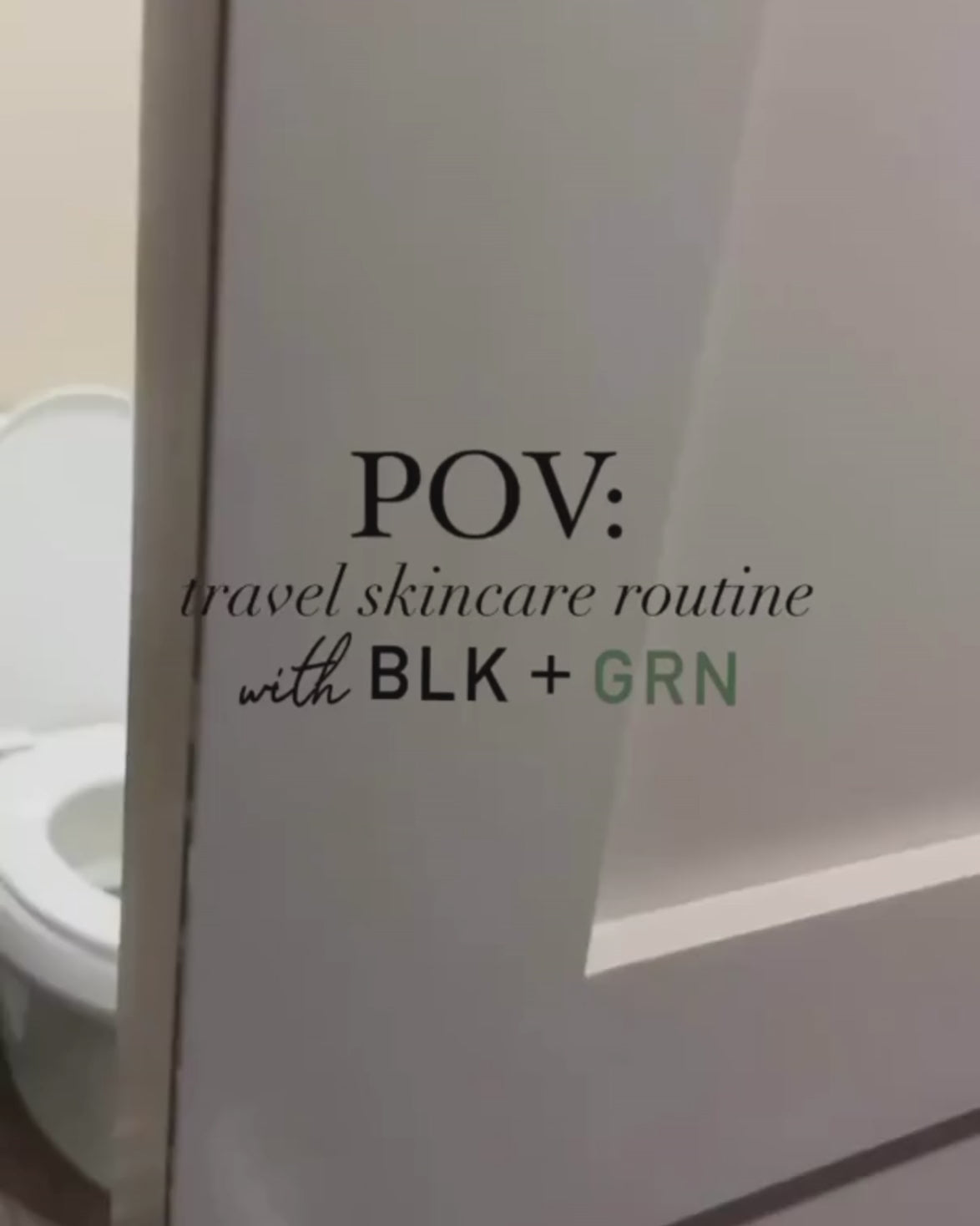 Travel can wreak havoc on your skin, thanks to changing weather conditions, tempting indulgences, harsh sun rays, and the parching air inside airplanes. That's why we've curated the Travel Skincare Routine Bundle, a selection of five powerful all-natural skincare products that pamper, protect, and offer an effective regimen for your on-the-go needs. With this bundle, you can enjoy a luxurious skincare regimen that cleanses, tones, moisturizes, and protects your skin to help you fully immerse yourself into a new environment and elevate your travel experience!

The Bundle includes the following:


Marla Rene Kakadu Plum Toner - Toning is a huge part of keeping skin firm, moisturized, and healthy, but only a handful of people incorporate it in their skincare routine. Toner resets the skin's balance after washing and should be used everyday before moisturizing or masking, after cleansing. This rich toner from Marla Rene contains powerhouse ingredients to recharge the skin's natural healing abilities to promote a healthier, more radiant glow.

Marla Rene Raw Honey Cleanser - This golden ray of cleansing goodness is rounded off with the lovely sweet oils of orange peels that have skin-toning abilities and geranium oil's reputation for decreasing the appearance of scars, blemishes, age spots, and dark marks. This cult-favorite doubles as one of the best cleansers for melanin-rich skin and goes the extra mile as a deep treatment mask that nourishes, restores, and pampers.

Suki Suki Rosehip Brightening Facial Oil - The sun's UV rays can damage the skin, resulting in age spots and discoloration. Anti-oxidants found in rosehip oil combat free radicals that cause sun damage. Vitamin A found in rosehip oil can help brighten the skin and improve skin tone, texture and pigmentation. Rosehip oil is also rich in vitamin E, D and B-carotene, which are all anti-oxidants that help fight free radicals.

The Healing Place Apothecary Daily Greens Whipped Moisturizing Cream - The ultra-rich, waterless Daily Greens Whipped Moisturizing Cream combines the antioxidant powers of matcha and luxe avocado butter to deliver a daily dose of plant-based goodness to your skin. Restorative vitamin E oil helps reduce blemishes as vitamin A and D help shield your skin from damaging free radicals.

 This waterless formula provides a wave of hydration as it reduces the appearance of dark spots, scars, and hyperpigmentation. Apply just a dab to damp skin to get the most out of this nourishing cream.

Black Girl Sunscreen -  

The name is everything. This weightless, melanin-protecting Black Girl SPF 30 Sunscreen won't leave skin with a sticky residue or white cast. Plus, the cocoa butter and carrot seed oil keeps skin moisturized and protected as you play in the sunshine. Ultra Sheer SPF. The moisturizing blend of carrot seed, jojoba and almonds leave skin protected and nourished, without the sticky effects of traditional sunscreens.
40077809123408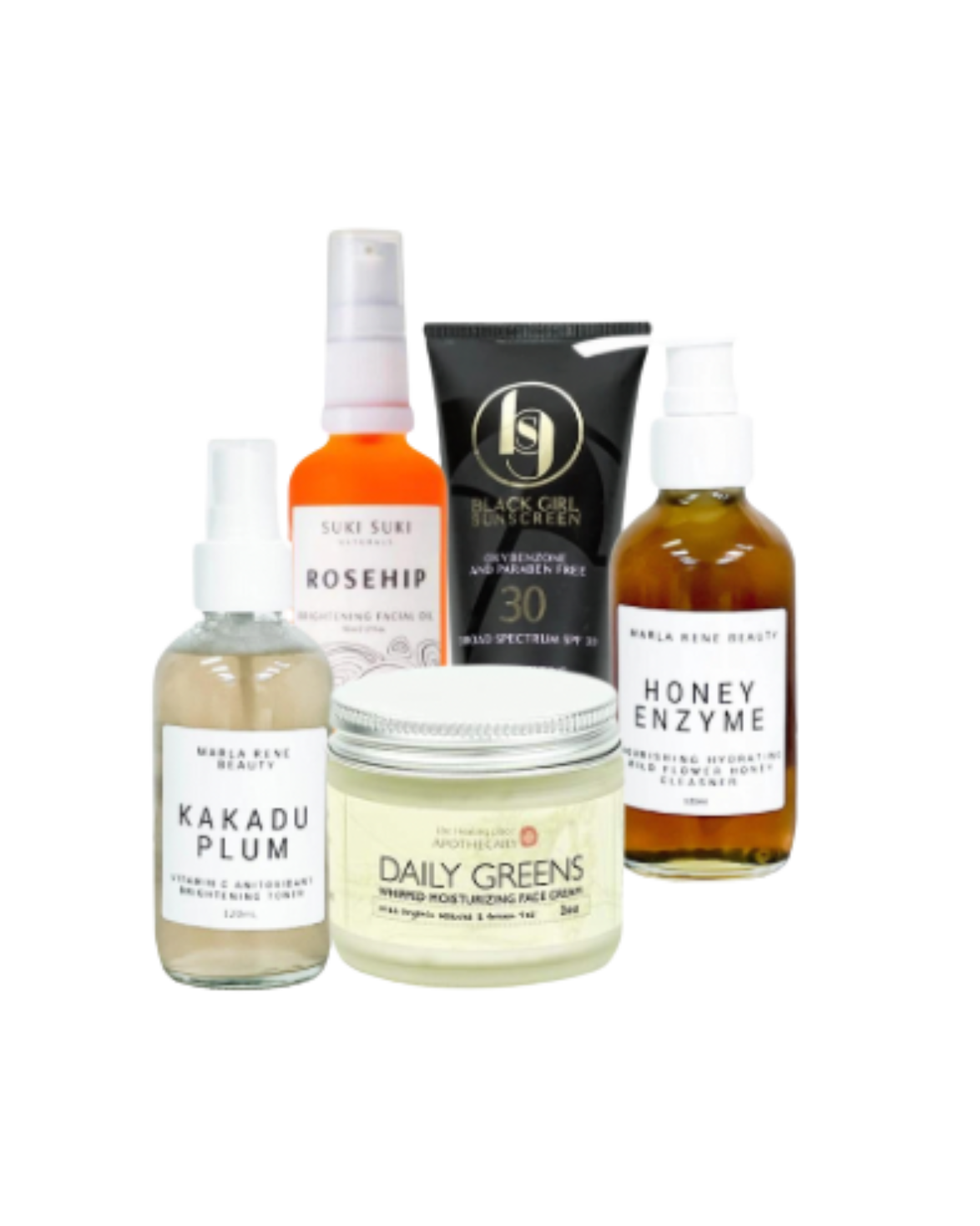 Travel Skincare Routine Bundle
Sale price
$175.00
Regular price
$192.00
Choose options