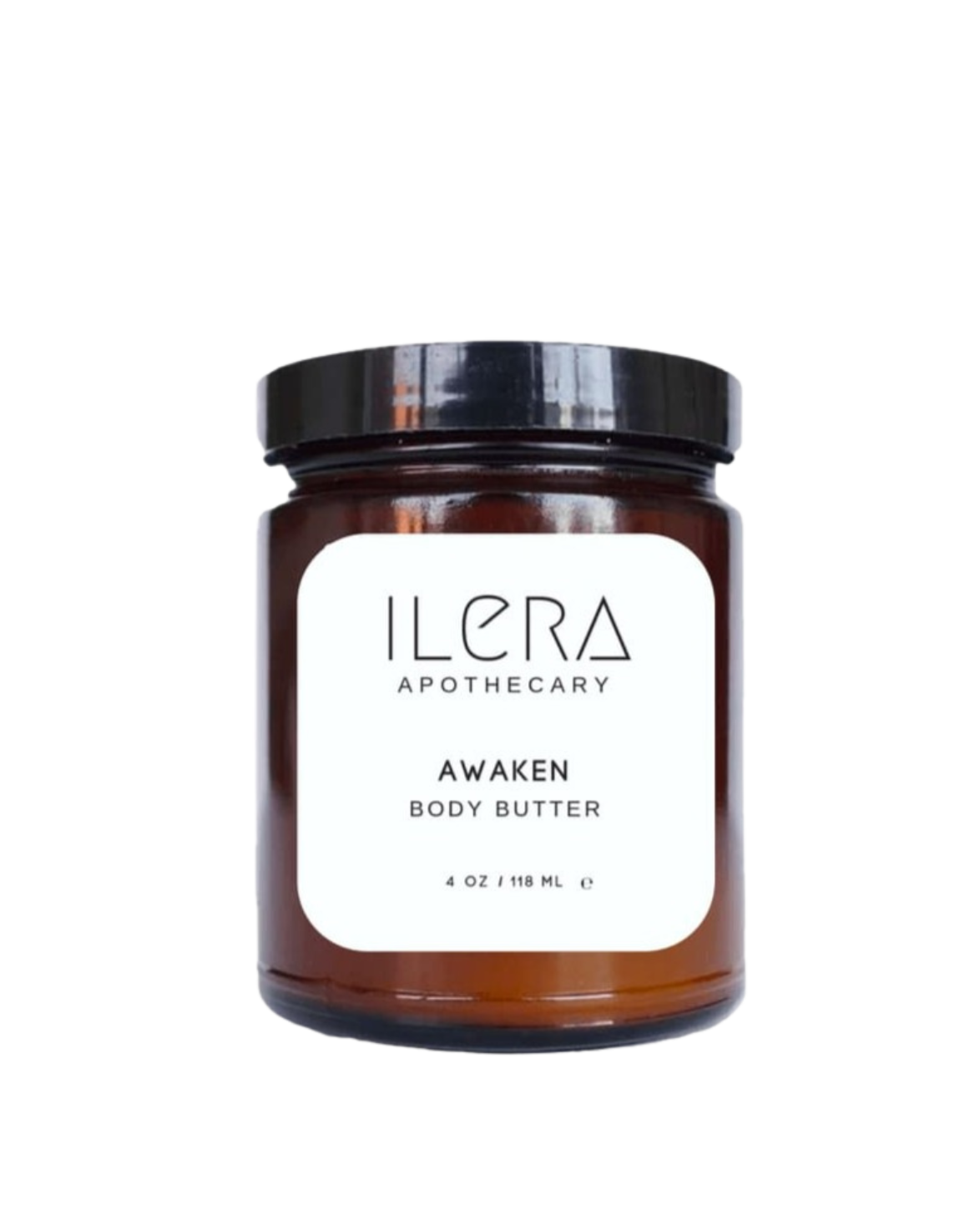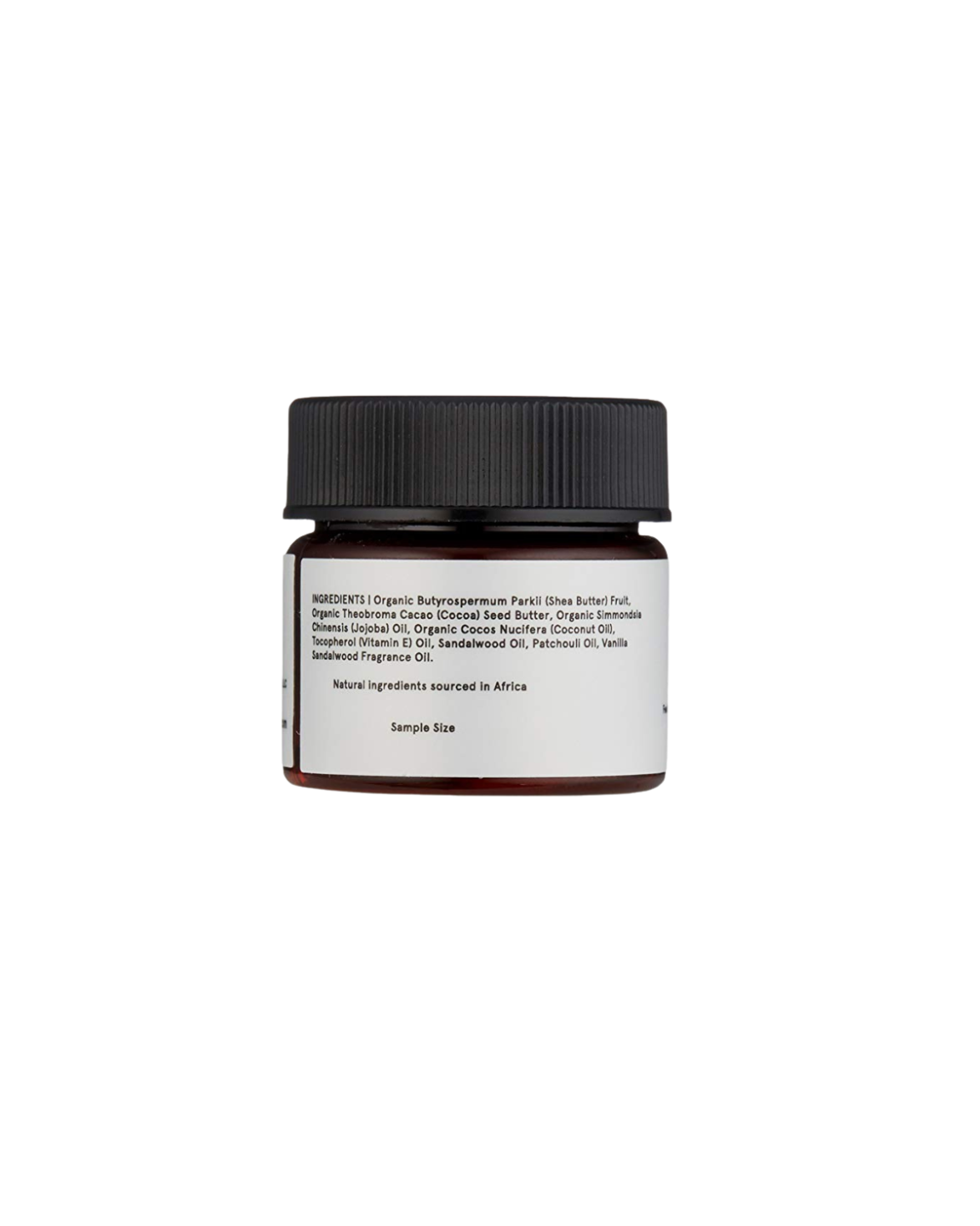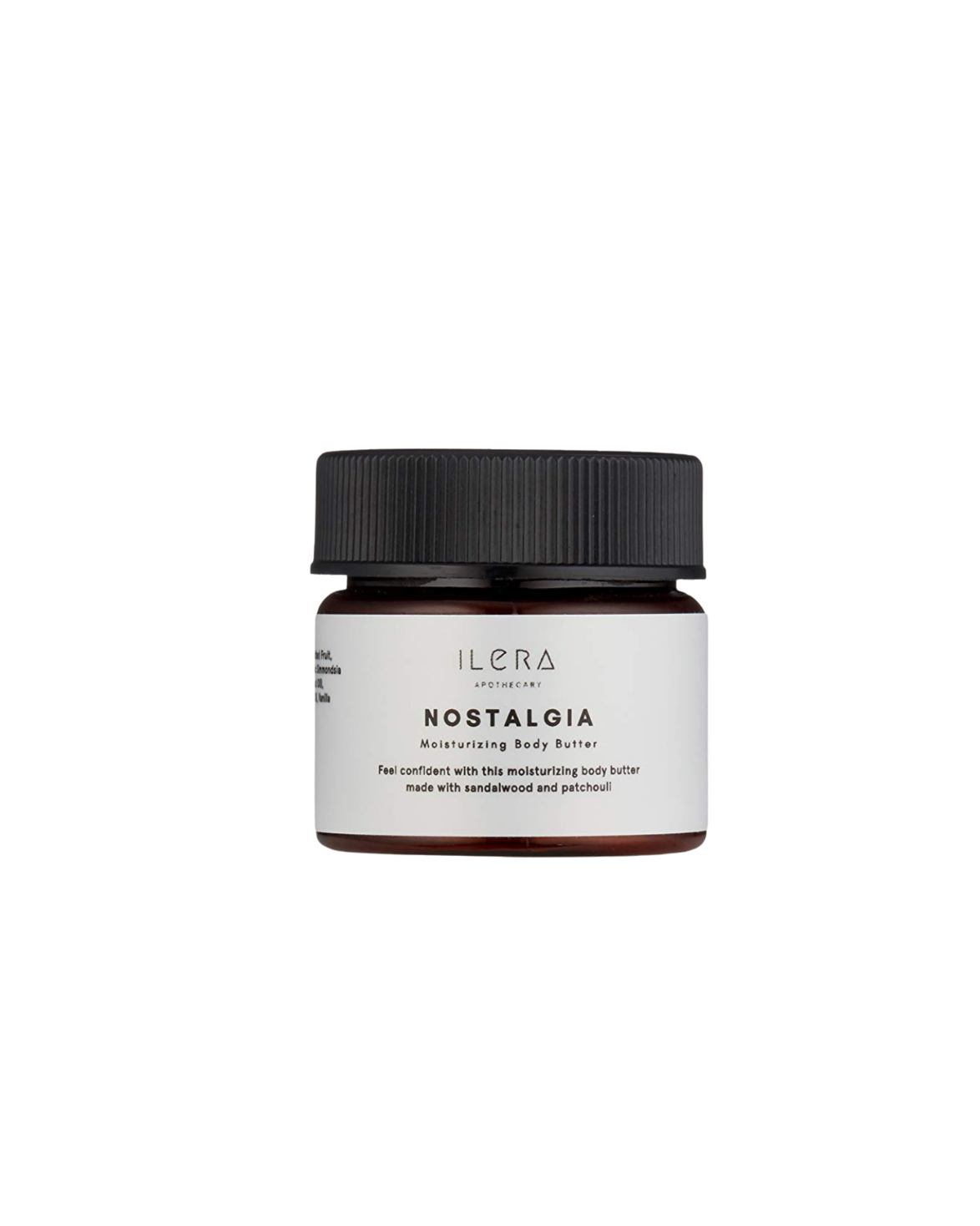 Body Butter
Sale price
$20.00
Regular price
$0.00
(/)
With a moisturizing body butter that absorbs easily without leaving you greasy, envelope yourself in something more than just your average lotion. With the scent of vanilla and sandalwood with Nostalgia or citrus and yuzu with Awaken, experience the hydrating perfection that is Ilera Apothecary. For the special moments that bring you peace - whether it's time spent near the ocean or reading under a tree - let your personal sanctuary embody the true essence of everlasting moisture.

Shea Butter: Due to its high concentration of fatty acids and vitamins, it increases the skin's moisture and helps to protect it from environmental free radicals. .

Vitamin E Oil: Provides antioxidant properties that reduce the appearance of wrinkles and fine lines.

Cocoa Butter: Smooths skin, reducing the appearance of scars, stretch marks, and signs of aging.

Why We Love It It's amazing how fast this body butter absorbs into skin without leaving any residue! And for some of us, shea butter instantly takes us back to our childhoods when our mothers used shea butter as an all-around remedy. It's an unimaginable feeling to have a little piece of home wherever you go. Plus, it's even safe enough to use on babies!

How To Use It After cleansing your skin, apply a small to moderate amount and massage into the skin until it's completely absorbed. Can also be used as a relief for sunburn, on hair to seal in moisture, and as a conditioner for lips and cuticles.

What To Know Many of the ingredients found in this body butter are hypoallergenic, making it suitable for all skin types. It also has a rich creamy consistency which is great for those bitter winter months, but you'll want to go the less-is-more route once spring and summer roll around. In winter, the butter does get a bit harder than usual. All you have to do is take a small scoop in the palm of your hands and warm it up by working it in a slow circular motion.

What Makes It Green This body butter, as well as all products handcrafted by Ilera Apothecary, is made using 100% organic, nutrient-rich ingredients to give you a new level of hydration and moisture without any of the toxic chemicals.

Perfect For Combination, Dry, Oily, and Mature Skin Types. All Hair Types.

Size 4 oz

Ingredients Nostalgia:shea butter, cocoa butter and coconut oil NB: THERE WAS NO INGREDIENT LIST FOR THIS PRODUCT. THIS WAS TAKEN FROM THE PRODUCT DESCRIPTION FOUND ON WEBSITE.

Awaken: Grapefruit, Orange, Yuzu, and Lemon Oils NB: THERE WAS NO INGREDIENT LIST FOR THIS PRODUCT. THIS WAS TAKEN FROM THE PRODUCT DESCRIPTION FOUND ON WEBSITE.
SQ9900055
Body Butter
Sale price
$20.00
Regular price
$0.00
Choose options