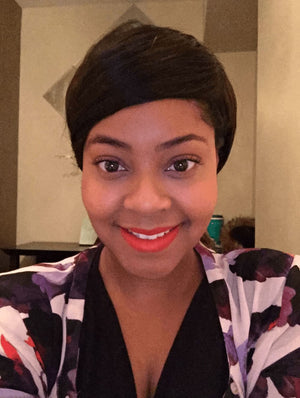 Eden Gilliam is a New York based Esthetician with almost 10 years experience in the skincare industry. She started her company when she was 19 years old as a way to support her newborn daughter after graduating from New York School of Esthetics in 2009.
After working hands on with thousands of people she gained first hand insight on the day to day struggles people have with their skin. Most clients just masked their issues and insecurities with makeup and felt hopeless in achieving their skincare goals due to lack of understanding and knowledge of quality products. From her interactions with clients she coined the phrase "Wear make up because you want to not because you have to" which became the driving force behind her treatments and her motivation to get clients to be comfortable in their own skin. Wanting to expand her knowledge in her field, she traveled abroad to London and studied skin nutrition and how internal factors and diet affect skin health so she can give her clients a more holistic approach to achieving their goals and later took a cosmetic chemistry course at UCLA to better understand ingredients and formulations for her skincare line.
Her years of hands on experience and passion for a holistic approach natural solutions lead her to create EVE MILAN™| New York: a 5-free skincare line designed to restore confidence back into your skin and give it a healthy glow without the use of harsh chemicals.