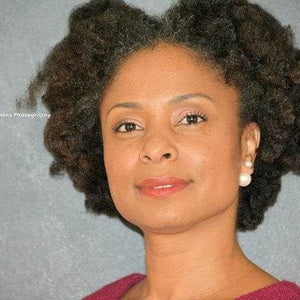 Nubian Flunder
Oakland, CA
The Healing Place Apothecary was founded by Nubian Flunder, an acupuncturist who discovered that there was a great need for quality personal care products that focused on the unique needs of women of color. 
She went on to travel the world, gain a master's degree in Traditional Chinese Medicine and open an acupuncture practice specializing in pain relief, women's health and skin disorders.
She created The Healing Place Apothecary a plant-based skin care line rooted in holistic principals from Asia, Africa, and the Americas. Her formulations are handmade locally, in small batches, using premium natural ingredients that target the needs of diverse melanin-rich skin.