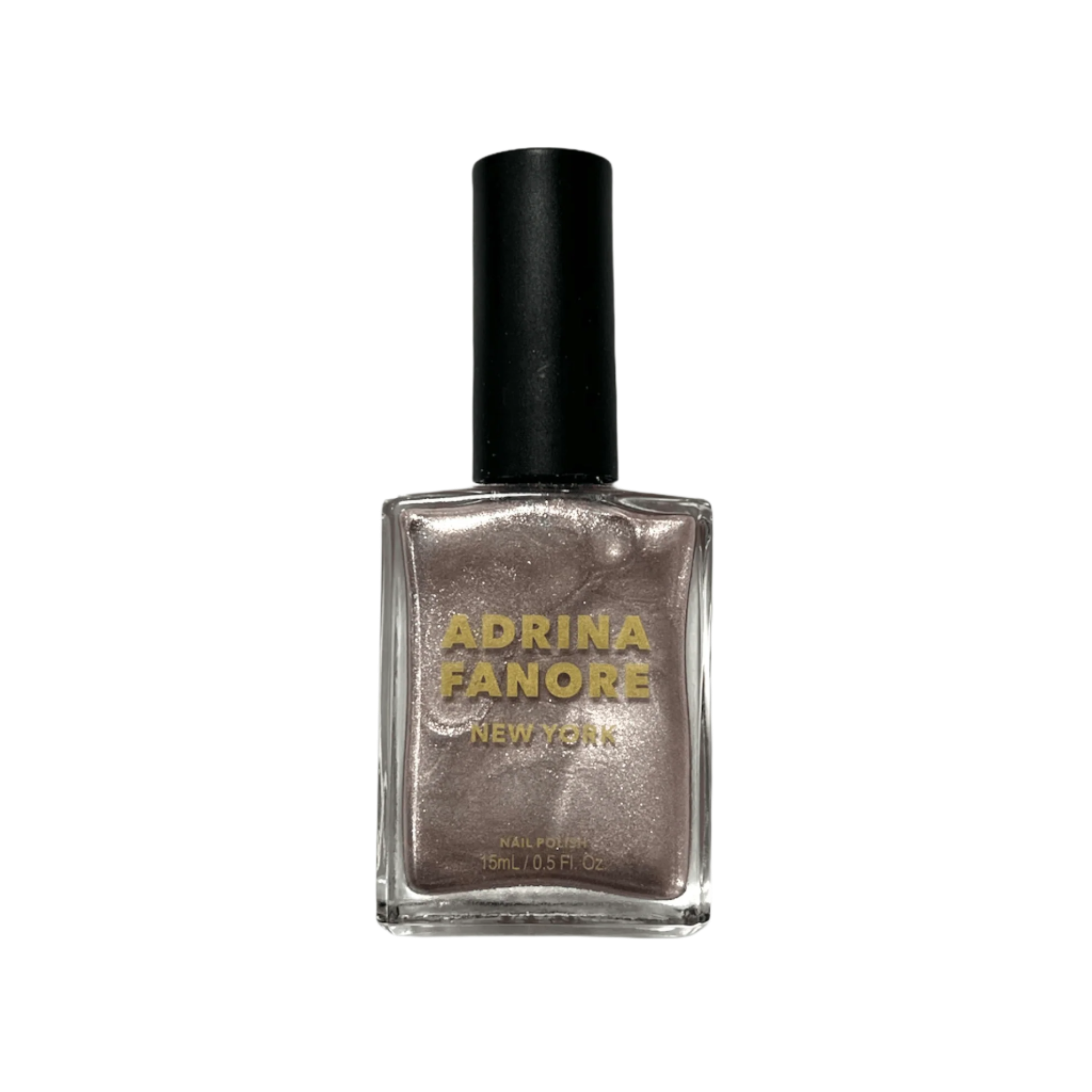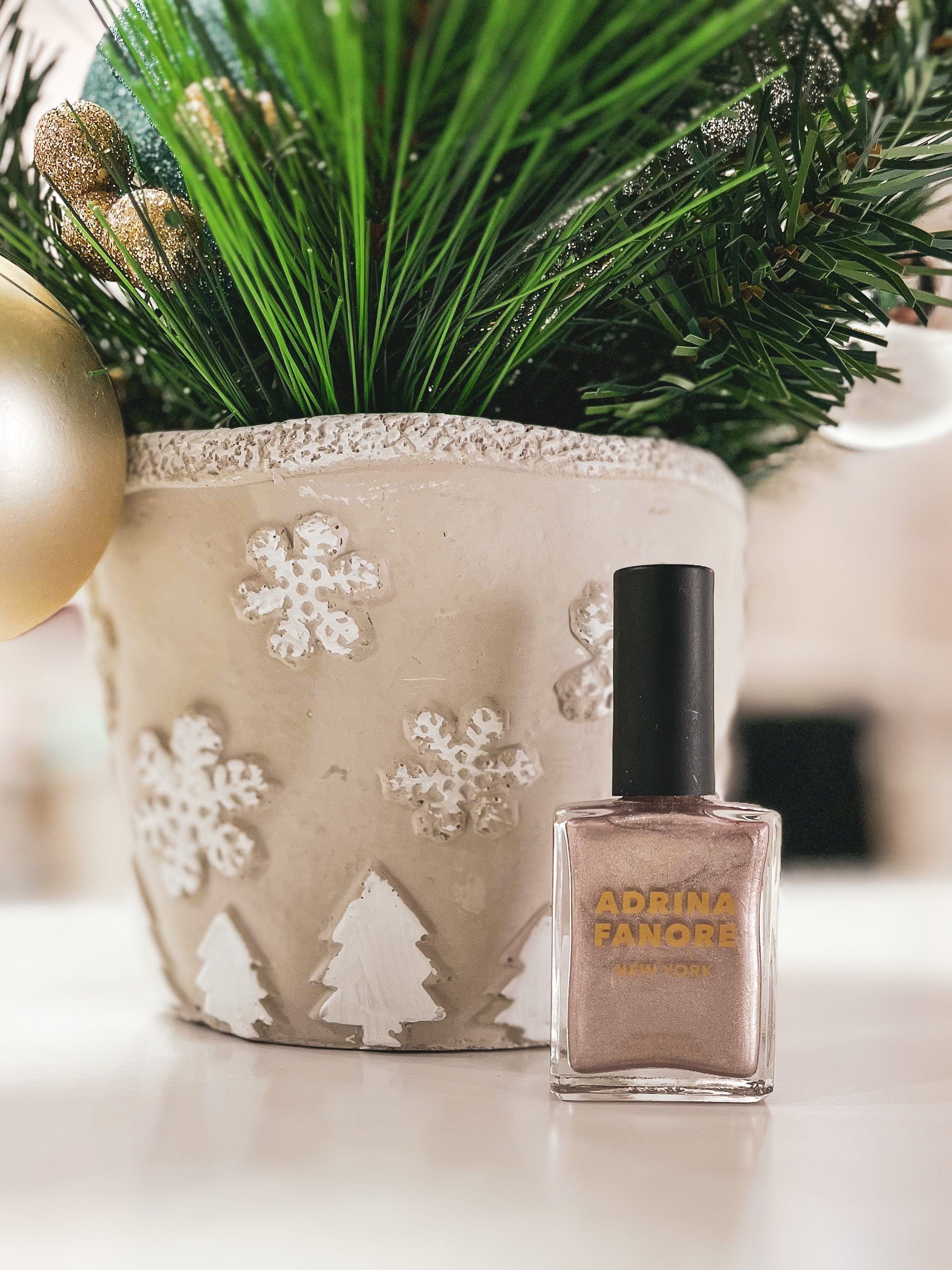 Goddess Gaze
Sale price
$18.00
Regular price
(/)
This sparkling nude nail polish offers a soft sheer coat and speaks volumes to your inner Goddess! It's warm yet elegant glow makes this color perfect for any seasonal party look. The 11-Free Guarantee: Think about how you paint your nails: hunched over a table, directly above the bottle. If you avoid breathing in the toxic chemicals, they will still get absorbed into your system via your nail beds. Now, consider how frequently you touch your face, ears, and eyes during the day, further exposing yourself to these toxins. Just as bold as the colors they offer is Adrian Fanore's stance on having quality SLAYED nails that do not result in you sacrificing your health. That is why their 11-free nail polish is a must-have!

Why We Love It The fantastic thing about the Goddess Gaze nail polish is that it doesn't only give you that chic look but also elongates your fingernails, giving your hands a feminine look. Plus, it prevents your hands and feet from suffering at the whim of the beauty industry; What's not to love about that?

How To Use It Make sure your nails are completely clean and dry before applying the first coat for better longevity. Apply 2 coats of color application to ensure full coverage making sure each coat is completely dry before adding another. Tip: Add gel topcoat polish for longer lasting polish. Make sure vegan nail polish is completely dry before adding gel topcoat.

What To Know 11-free nail polish is a better alternative to many well-known brands because it is healthier, non-toxic, and safer, but what does the label really mean? And more importantly, why does it matter? The simple answer: When you paint your nails, you not only breathe in the toxins from the polish; you also come into contact with them when you touch your eyes or bite your nails. Because of how porous our nails are, especially while wet, they frequently absorb anything we apply to them. This 11-free nail polish doesn't contain the worst toxins in most nail polishes (Formaldehyde, Toluene, and Dibutyl Phthalate). This nasty little trio has serious health effects that range from fertility issues, headaches, and asthma to CANCER. That's a BIG no thank you! In addition to that list is the removal of Camphor, Formaldehyde Resin, Xylene, Parabens, Phthalates, Ethyl Tosylamide, Frangrance, and Toluene.

What Makes It Green Non-toxic. Cruelty-free. Vegan Nail Polish. Free are of the top 11 toxic ingredients found in most nail polishes.

Perfect For Making a bold statement anytime, day or night.

Size 0.5 Fl Oz

Ingredients Butyl Acetate, Ethyl Acetate, Nitrocellulose, Acetyl Tributyl Citrate, Adipic Acid/Neopentyl Glycol/Trimellitic Anhydride Copolymer, Isopropyl Alcohol, Adipic Acid/Fumaric Acid/Tricyclodecane Dimethanol Copolymer, Stearalkonium Hectorite, Citric Acid.
39981847904336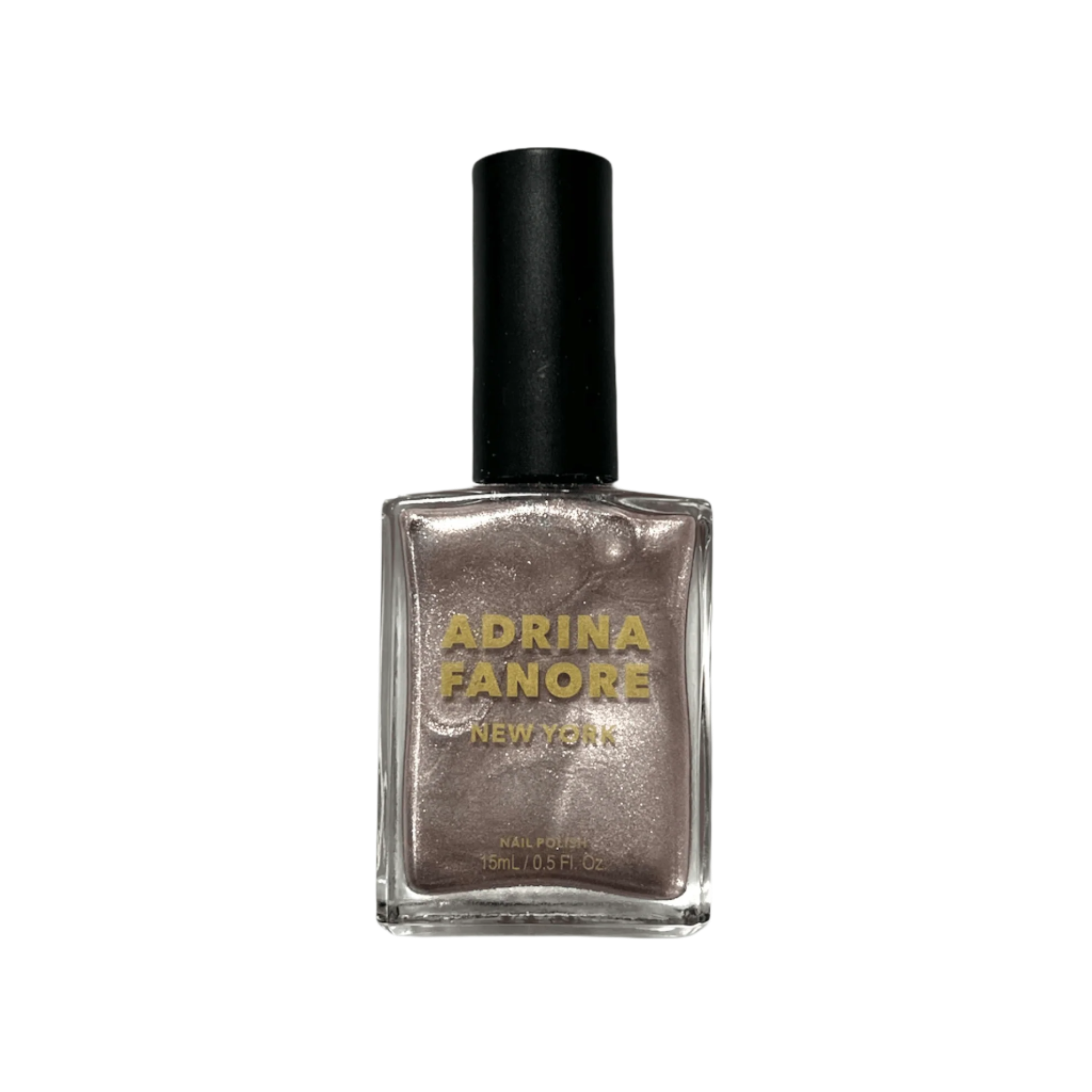 Goddess Gaze
Sale price
$18.00
Regular price
Choose options