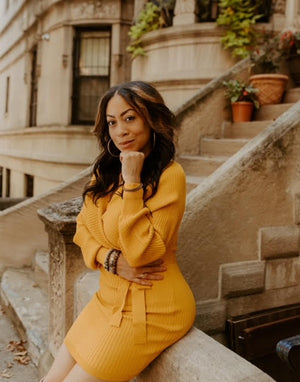 Founder, Camille Jeannine, is driven to give her clients and customers clear, radiant, and timeless skin that not only looks healthy, but is healthy. By using the finest, organic, locally and internationally sourced ingredients, she has created the perfect blends of luxurious oils and butters, making up five distinct collections of Skin Care. DETOX, COCOON, BLOOM, GLOW and NURTURE. Expect to feel and see a difference in your skin right away. The products offered are reflective of clients' lifestyle and there is something for everyone. Asali Organic's Collections are interchangeable and work amazingly well together. Cleanse, Exfoliate, Hydrate, REPEAT!  Healthy Skin = Gorgeous Skin!  
Mix in a little Asali and the possibilities are endless!
Asali means Honey in Swahili. Honey is considered to be the greatest gift nature has bestowed on us. There are far more benefits to Asali than its sweetness.  Asali can be used topically for both hair and skin health, as well as internally for both medicinal and spiritual healing. Skin Care Benefits include:  Anti Bacterial Properties – Antioxidant Rich – Moisturizing – Soothing – Clarifying – Anti Aging.  This sweet golden liquid from the beehive also produces a Glow! Asali's scientific super powers contribute to its vastly touted health benefits for the whole body and it contains a treasure chest of hidden nutritional and medicinal value for centuries. There is a genuine need for the healing power of  Asali in our world.