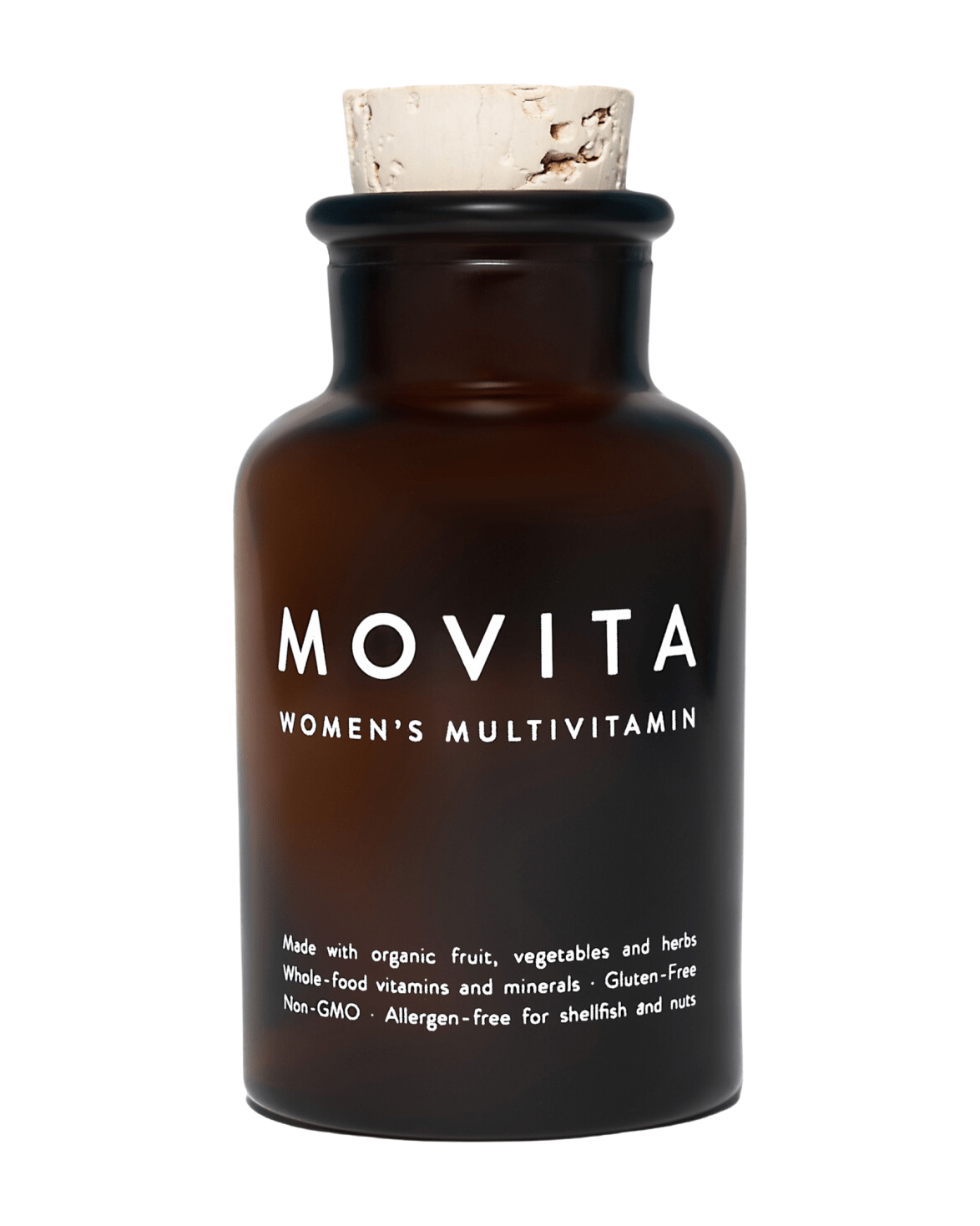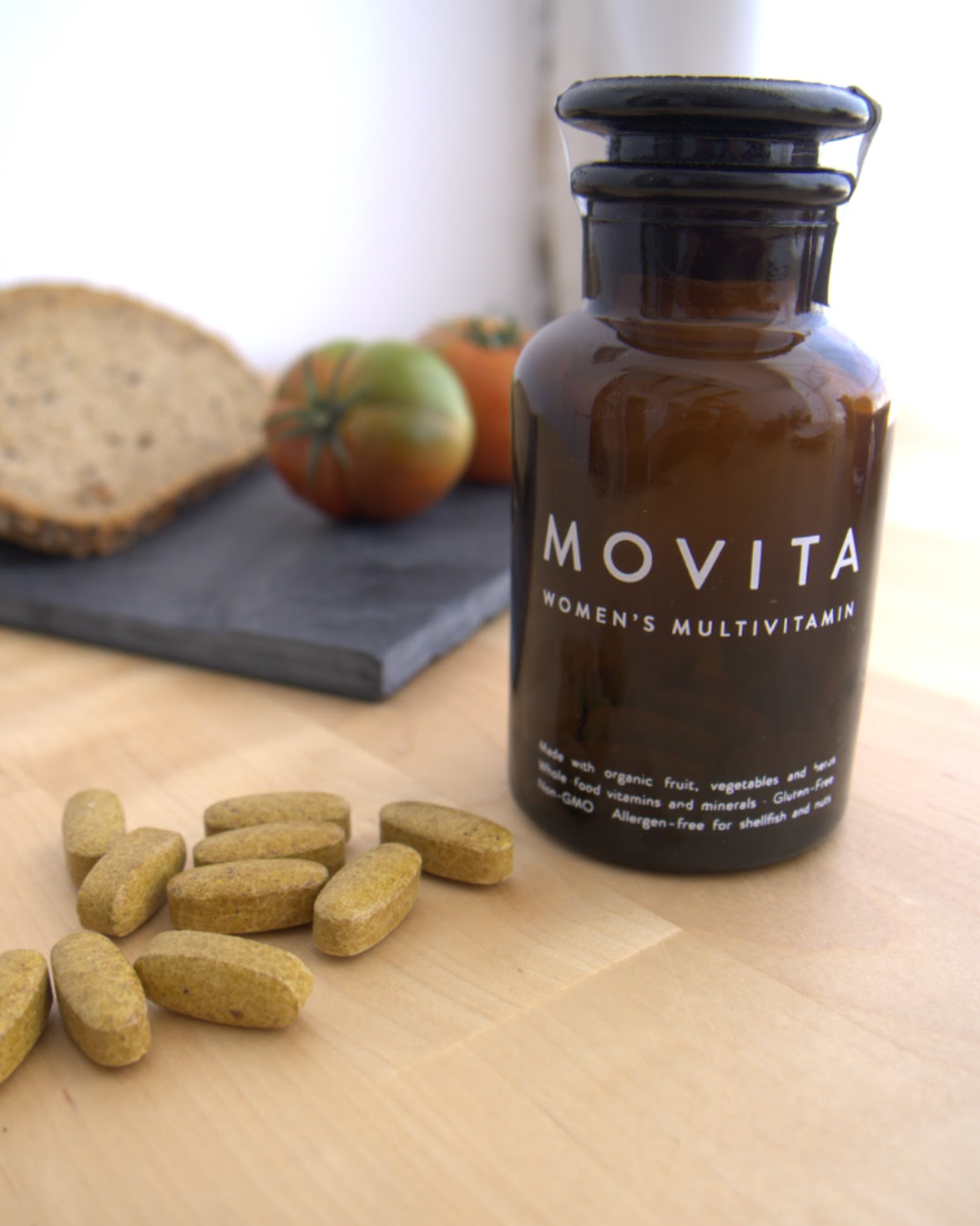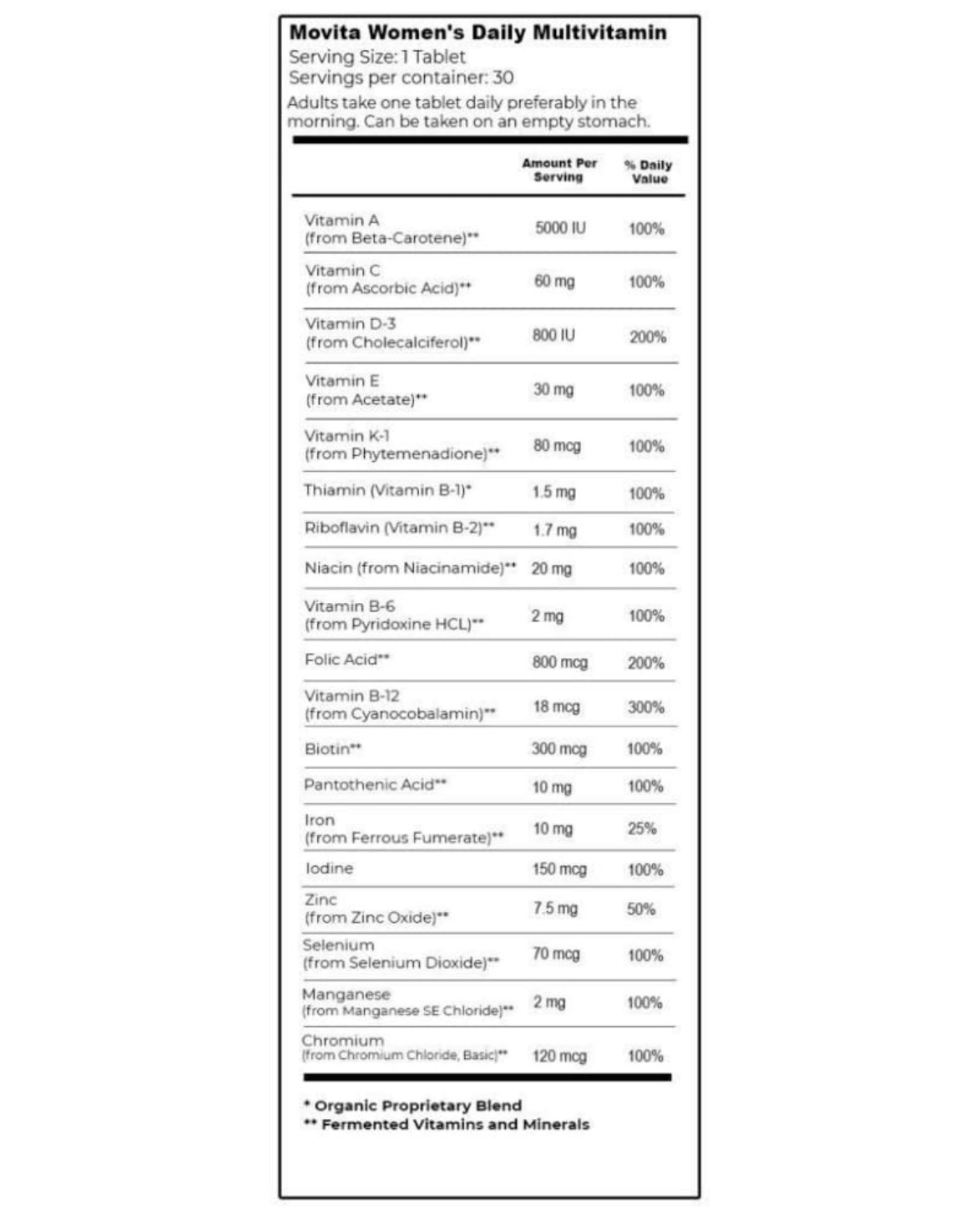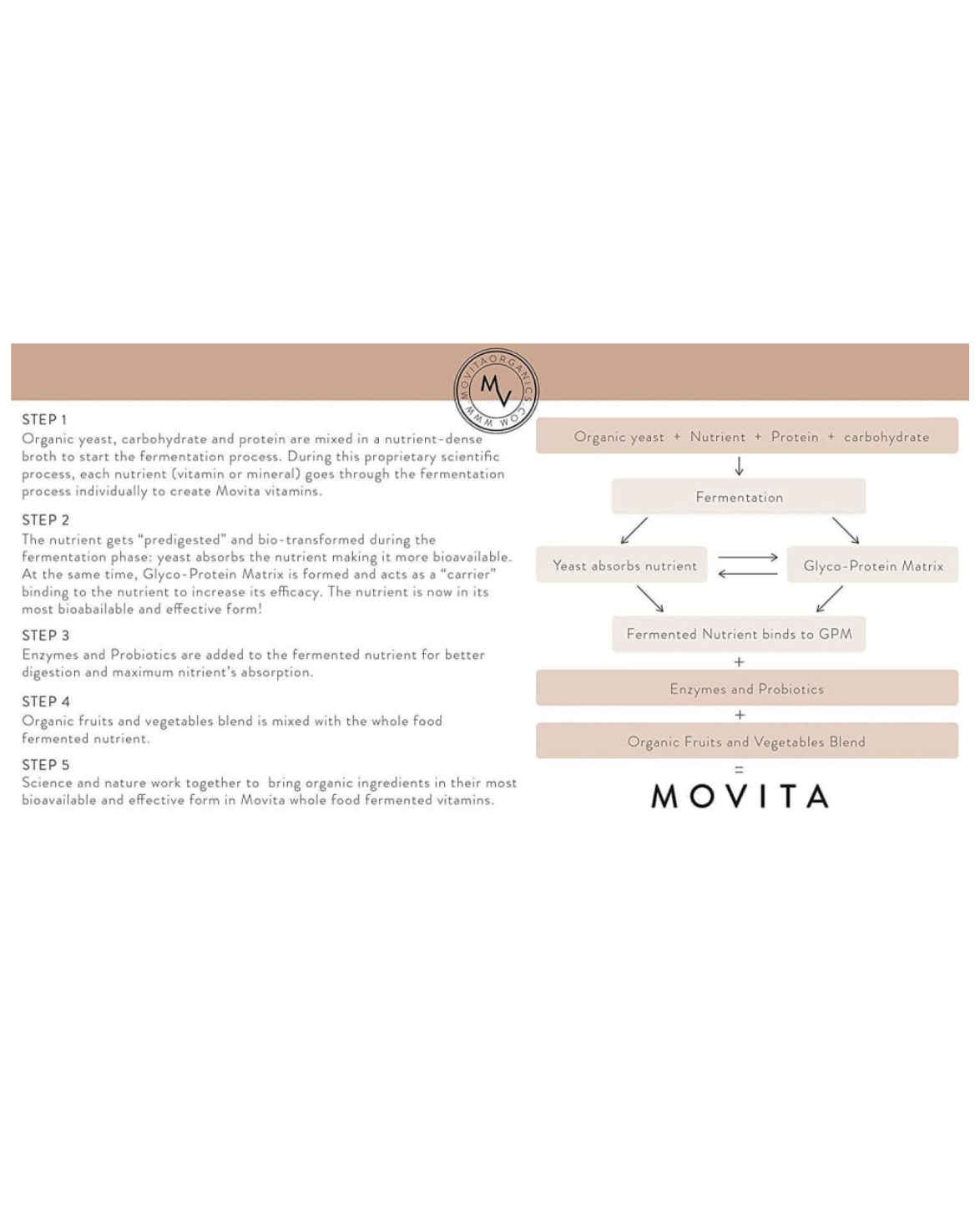 Women's Daily Multivitamin
Supports energy + heart health + immune functions
✓ 19 Key vitamins & minerals
✓ Take 1 tablet a day on an empty stomach
✓ Eco-friendly bottle
30 tablets
Sale price
$39.99
Regular price
(/)
Details

Feel Good, Energetic and Balanced Every Day

Supports breast, reproductive and hormone health
Promotes bone density and heart health
Supports immune function and stress reduction
Boosts skin hydration, smoothness and appearance
Strengthens nails and stimulates nail growth

Everything Essential. Advanced for Women.

Uniquely High Absorption - Movita's patented-fermentation process creates natural nutrient-rich supplements with higher bioactivity than conventional vitamins.
29 Certified Organic Ingredients - Every tablet is filled with essential nutrients & minerals made from an organic blend of ingredients like turmeric, strawberries, kale sprouts, blackberries and more.
Gentle, Even on an Empty Stomach - It's so gentle because toxins and oxidants are removed using our full prebiotic and probiotic fermentation technology.

· Made with certified organic fruits, vegetables and herbs.
· Certified Non-GMO
· Certified gluten-free
· Meat-free, dairy-free and egg-free.
· Allergen-free for shellfish and nuts.

Contains soy.
How To Take

Take 1 tablet a day on an empty stomach or with food
so what's in it?

Organic Proprietary Blend 192.2 mg
Organic Turneric*+, Organic Fruit Blend (Organic Strawberry Powder, Organic Tart Cherry Powder, Organic Blackberry Powder, Organic Blueberry Powder, Organic Raspberry Powder and Organic Rice Powder)+, Organic Broccoli Sprouts+, Organic Kale Sprouts+, Organic Cauliflower Sprouts+, Organic Cabbage Sprouts+, Organic Vegetable Blend (Organic Black Strap Molasses, Organic Beet Powder, Organic Carrot Powder, Organic Garlic Powder, Organic Spinach Powder, Organic Tomato Powder, Organic Ginger Powder, Organic Asparagus Powder, Organic Broccoli Powder, Organic Brussel Sprouts Powder, Organic Cabbage Powder, Organic Cauliflower Sprout Powder, Organic Celery Seed Powder, Organic Cucumber Powder, Organic Green Bell Pepper Powder, Organic Kale Powder, Organic Onion Powder, Organic Parsley Powder, Organic Maltodextrin, Organic Yeast and Lactobacillus acidophilus)*, Organic Peppermint+, Organic Vitex (chest berry)+, Organic Red Clover+, Organic Tomato+, Organic Soy Fiber+, Nu Flow (Organic Brown Rice Concentrate)+.

Other Ingredients
Organic Gum Arabic+, Organic Soy Fiber+ Lyco-Beta, EVTene Oil, Safflower Oil, Coating (Maltodextrin, Sunflower Lecithin, Palm Oil, Guar Gum)+.

*Fermented Ingredient
Fermentation media: Organic Gum Arabic+, Organic Maltodextrin+, Organic Yeast+, Organic Orange Peel Powder+, Organic Carrot Powder+, Organic Alfalfa Grass Powder+, Organic Soy Flour+, Papain, Bromelian, L. acidophilus, L. rhamnosus, B. bifidum

 

Ingredients marked with "+" are Certified Organic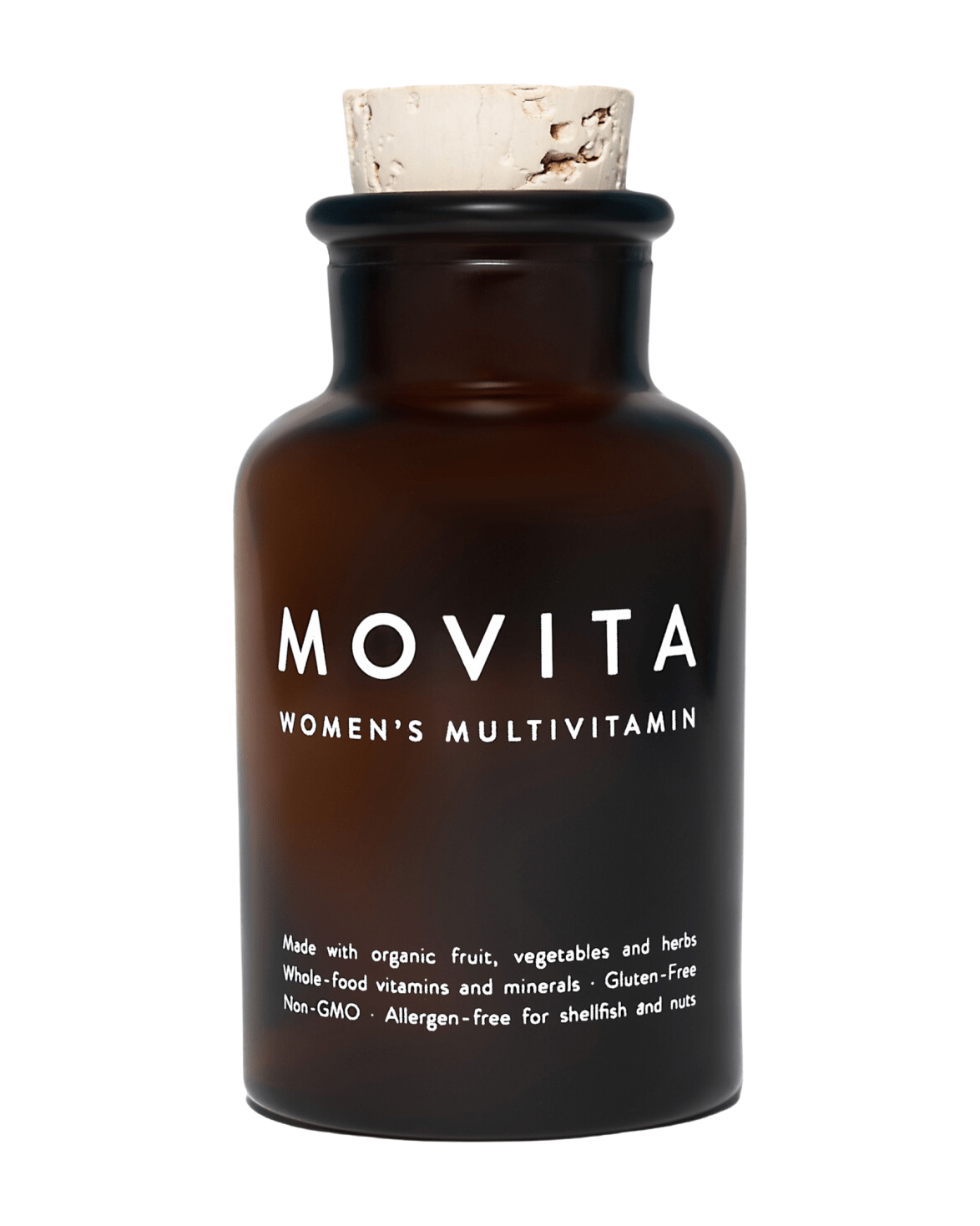 Women's Daily Multivitamin
Sale price
$39.99
Regular price
Choose options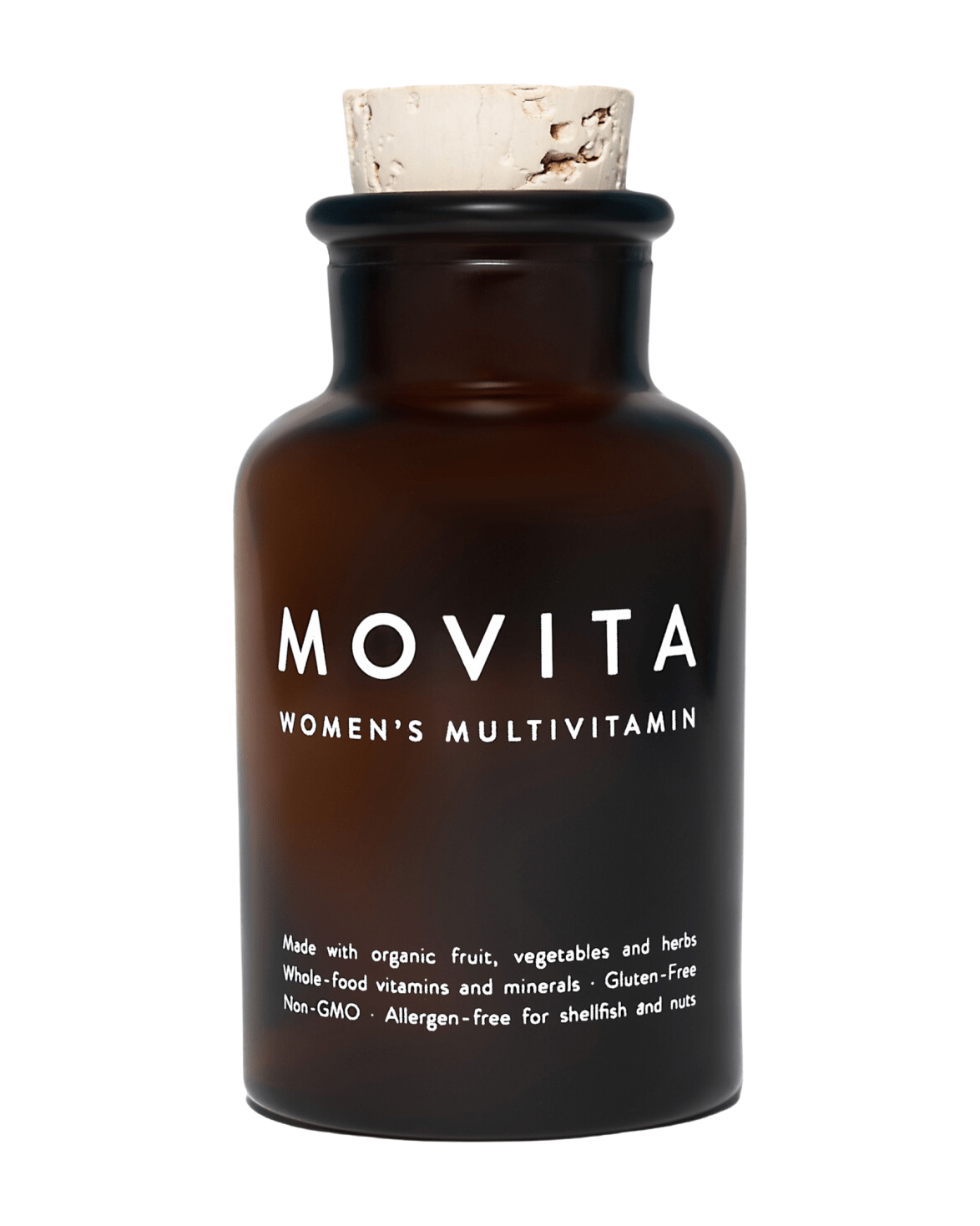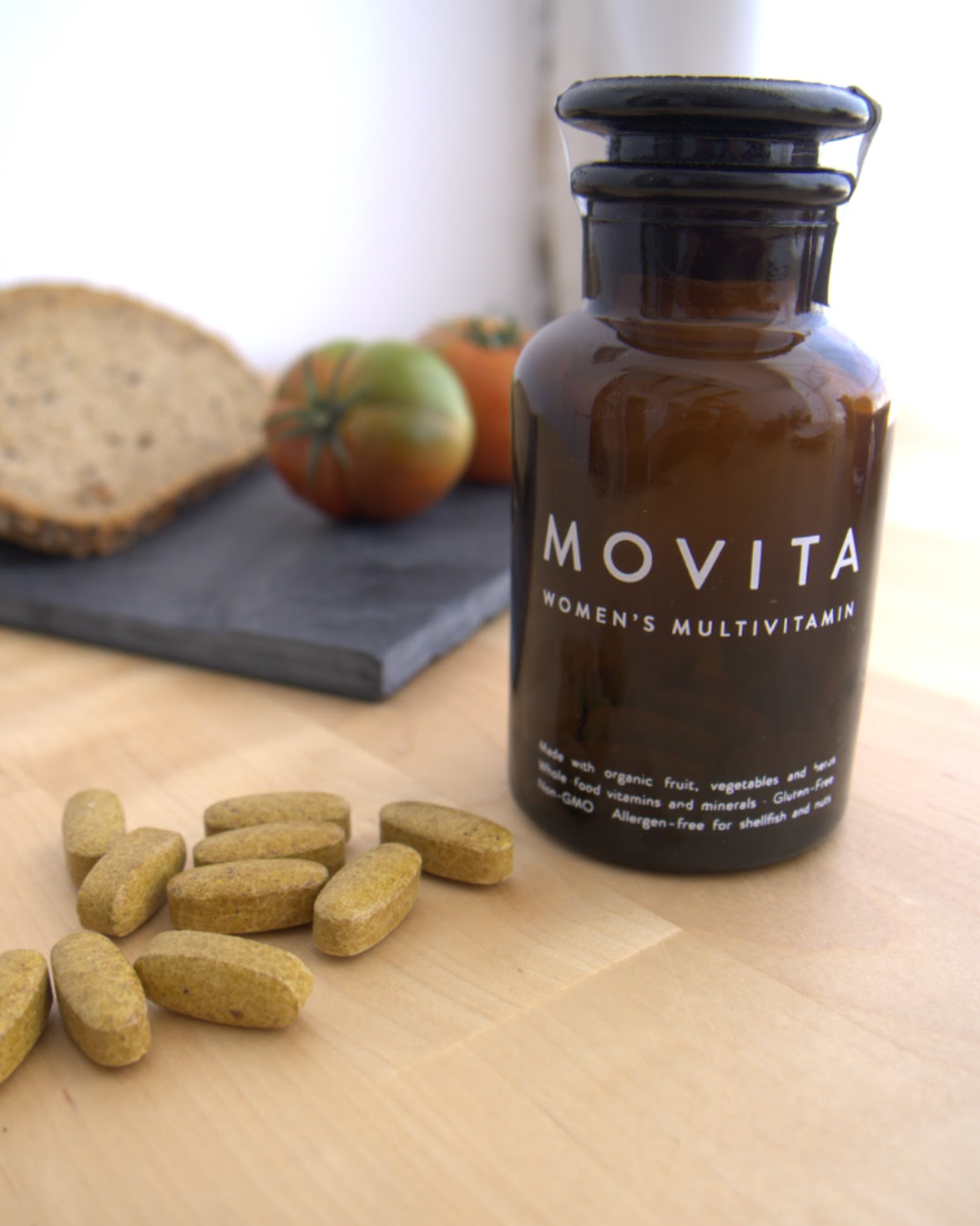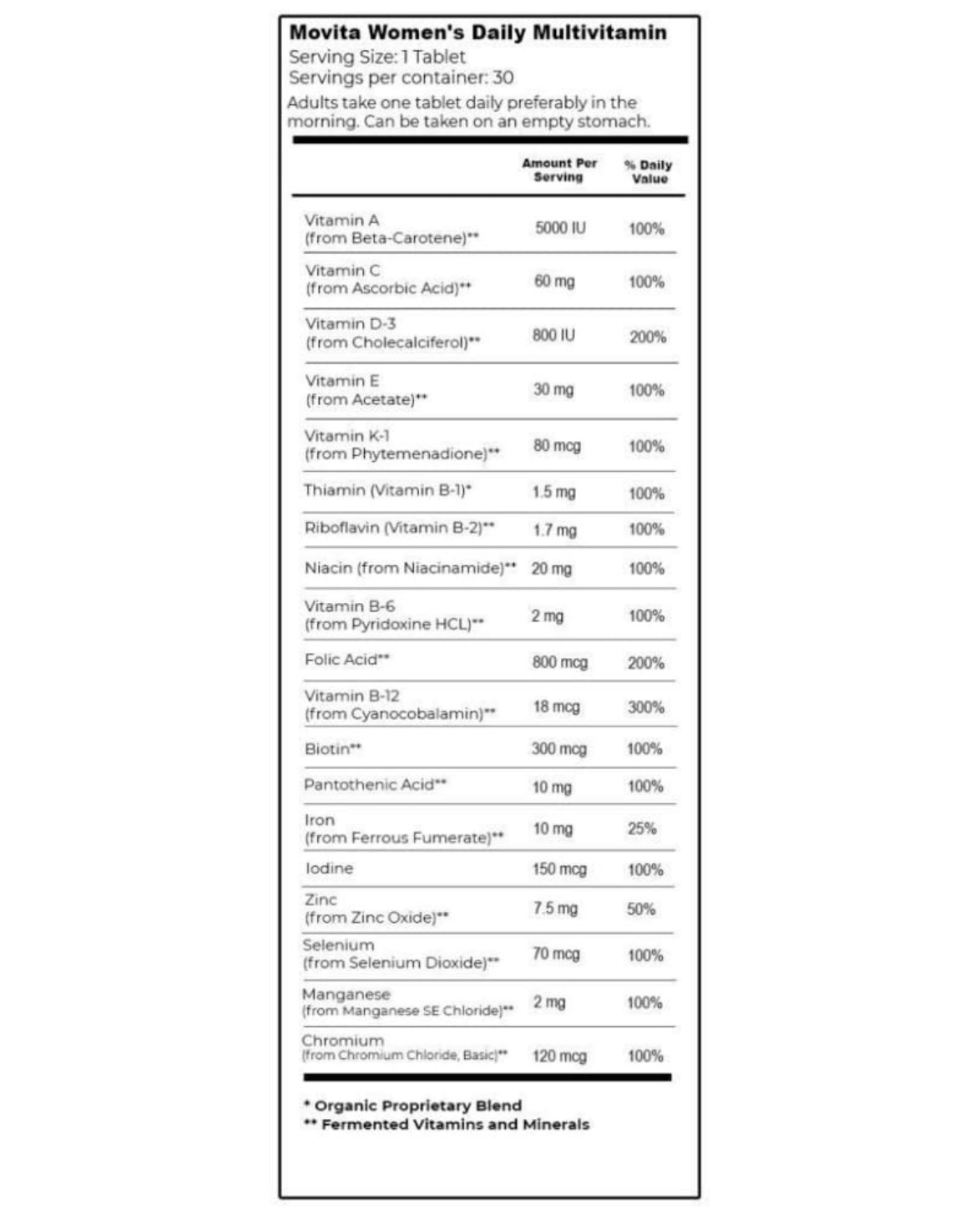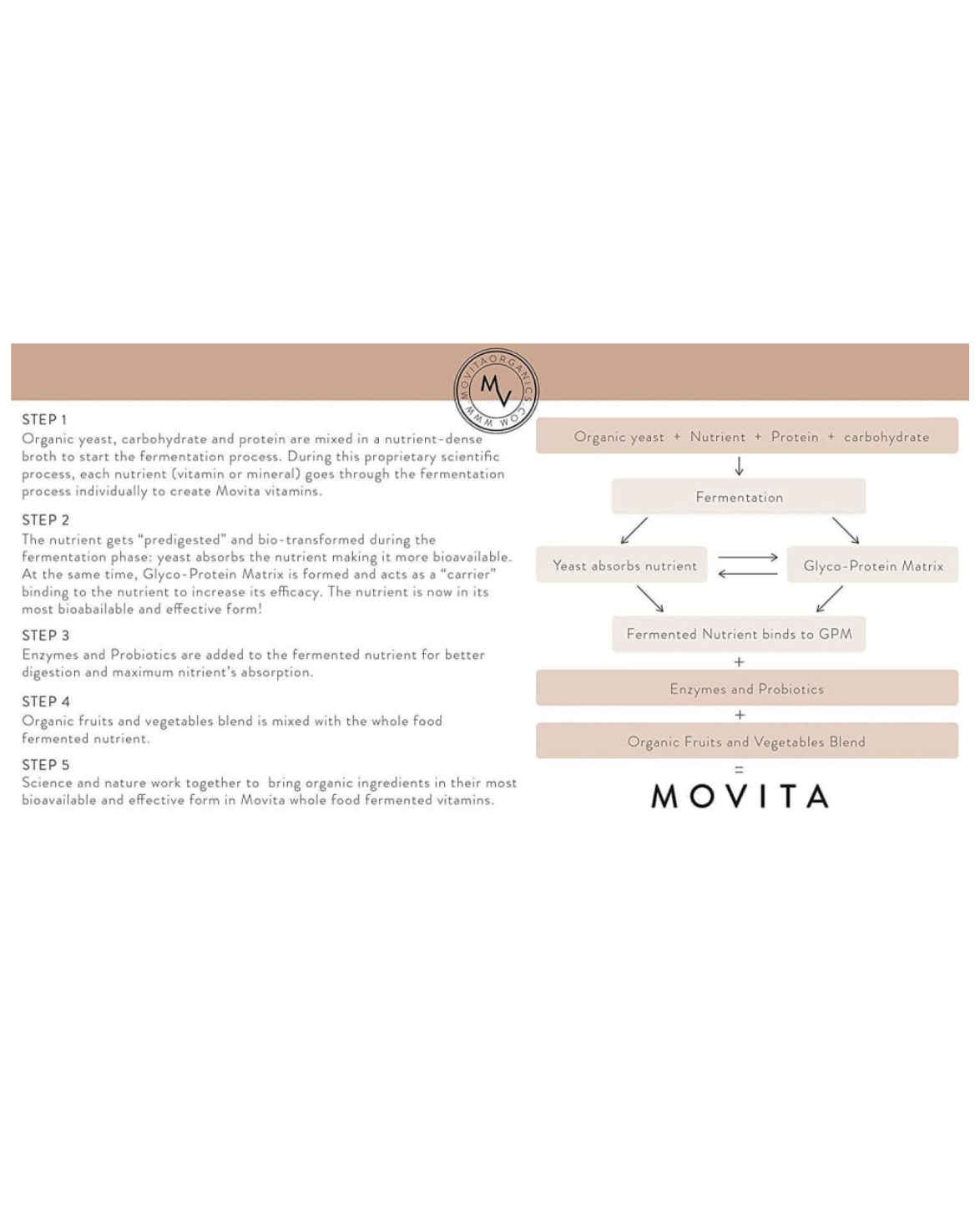 MEET THE FOUNDER
Tonya Lewis Lee created Movita to help women gain a baseline of good nutrition, and a practice of positive choices that support a lifestyle of well-being.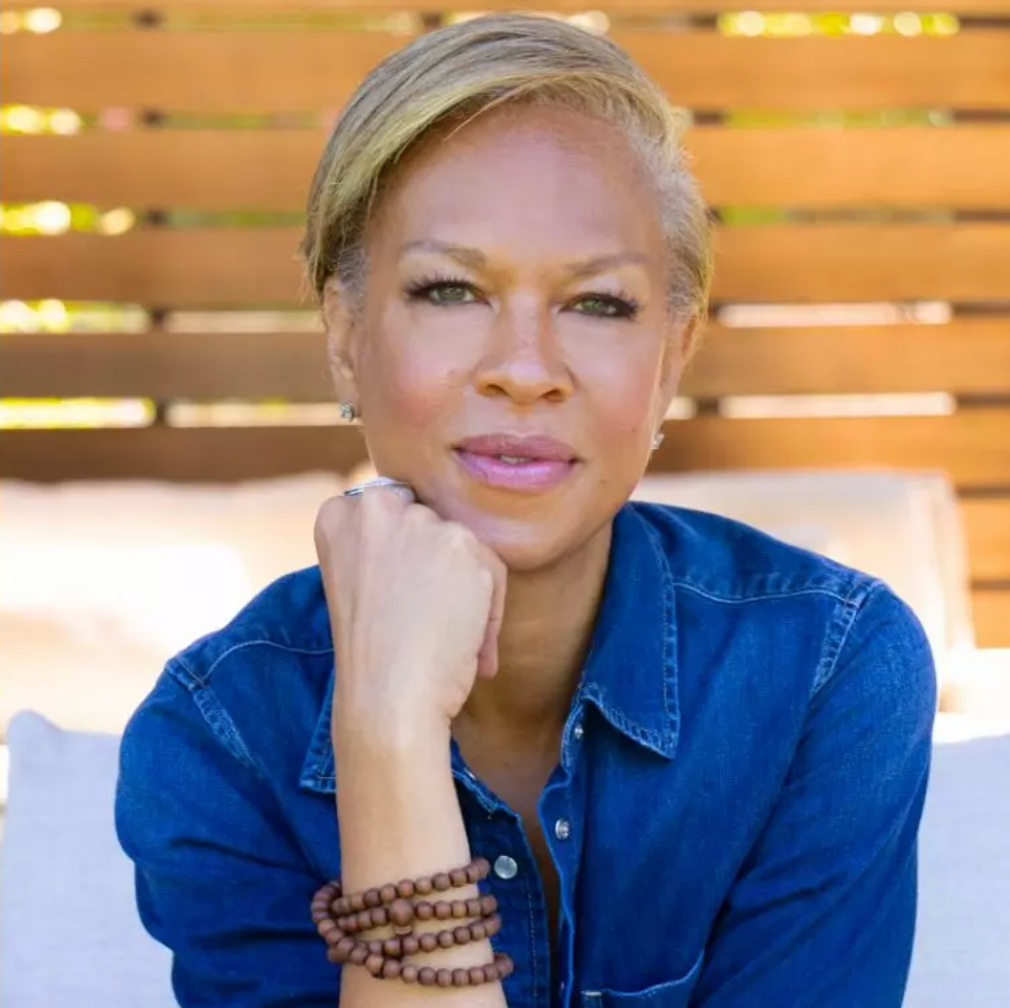 MEET THE FOUNDER
Tonya Lewis Lee created Movita to help women gain a baseline of good nutrition, and a practice of positive choices that support a lifestyle of well-being.
The fermentation process helps to change regular vitamins and minerals into the form of nutrients that are recognized as food by the human body. Therefore people who take fermentated vitamins absorb them as whole food nutrients. Because of this, fermented vitamins have more bioavailability which means that your body absorbs more of the actual vitamins and minerals in the tablet you take than non-fermented vitamin products.
There are no age restrictions on Movita products, but we do suggest you consult with your health care provider for guidance on vitamins that you take.
We suggest that any pregnant or breastfeeding women consult with their health care provider for guidance on what vitamins they take.
It is important that you store Movita vitamins in a dry place at room temperature in the original packaging.
Total 5 star reviews: 13
Total 4 star reviews: 4
Total 3 star reviews: 0
Total 2 star reviews: 0
Total 1 star reviews: 0
100%
would recommend this product
Immediately Helpful

I like that it immediately made a difference in my focus and I felt very balanced, less irritable and it made me regular and does not produce that neon colored excrement when I pee. It's all going into my body and I like that. It's only 4 stars because I wish the pills were a little smaller only because I don't like big pills. It would be great if they could make gummies!

5 Stars

I have been searching for vitamins that I stick with for years now... buying and searching again, a cycle. I have recently started taking this vitamin. I take it in the morning when I wakeup to maintain routine. Yes, the pill is large, so if you have a hard time swallowing, it might be somewhat difficult. However, if that doesn't bother you, I highly recommend! I am happy to announce that this is product that I will continue using once my 30-day supplement cycle is complete!
Reviews Loaded
Reviews Added
The information and content on this website is provided only for informational purposes. It is not meant in any way as a substitute for the professional advice provided by your physician or any other healthcare professional. The statements on this site have not been evaluated by the FDA. Our products are not intended to diagnose, treat, cure or prevent any disease. If you are pregnant consult your physician before beginning any new health protocol.