Dehiya
This collection is empty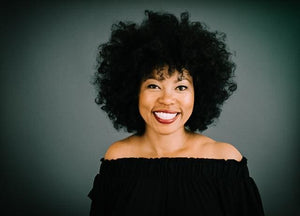 Mia Chae Reddy, Ph.D.
Living in Italy for several years, I was inspired by the gentle approach Italian women have to skin care and beauty. Traveling all over Europe & Northern Africa––France, Denmark, Spain, Croatia––this attitude was consistent; honor your skin(care). 
And then there was Morocco...1,200 year-old beauty rituals imbued with simplicity. We were on a family trip in Marrakech when I met The Herbalist, a fourth generation Moroccan pharmacist. I fell in love with the way their beauty rituals were closely connected to the land and nature. Over the next several years, The Herbalist taught me how to transform plant botanicals into beautiful oils, extracts and herbal remedies. I started to research & experiment, remixing Moroccan traditions with the folk remedies and time-tested beauty secrets I had collected all over Europe.  
And so the story goes, out of my love for time-honored global beauty rituals, modern French girls who NAIL 'effortlessly chic' and the forever quest to possess radiant, hydrated skin, Dehiya Beauty was born. 
I hold a Ph.D. from the University of Maryland-College Park in American Studies with expertise in the exploration of browngirlhood and womanhood, identity formation, sexuality & finding the power & beauty in that identity. I am a formally-trained writer, researcher and storyteller but first and foremost––I am a creator and a champion for dope girl magic.