Effie's Paper
This collection is empty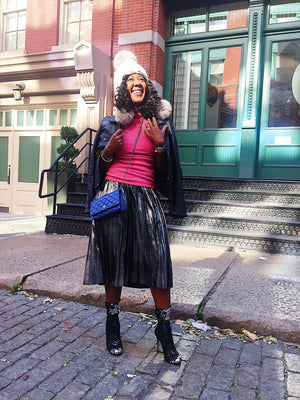 Kalyn Johnson Chandler is the founder and creative director of Effie's Paper. She is a lawyer turned fashion stylist turned stationer/graphic designer (and sous chef to her husband when he lets her in the kitchen!). Her weaknesses are diamonds, pretty stationery, Hermes scarves, sequins and metallics. 
Her company was named after her maternal grandmother, Mrs. Effie Hayes, who believed that a woman should always carry a hanky, wear the perfect shade of red lipstick and be able to write a wicked thank you note.
She lives in New York City but takes frequent trips to Miami; wanderlust is her middle name. She is obsessed with lattes, beguiled by just about anything sparkly and all about super cute cheeky and motivational desk and travel accessories. She is all about female empowerment and I'm guessing you must be too since you found your way to our little corner of the internet. Welcome!