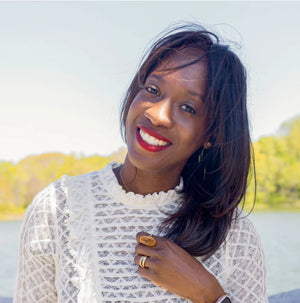 Meet Raquel Roxanne Nowak, The founder of Matrescence.
Conceived by a fellow mom and prenatal wellness expert, our botanical line will help you safely give birth to radiant, healthy skin and feel more confident and vibrant throughout pregnancy and motherhood.
We understand how overwhelming and disorienting this period can be, so our mission is to provide you with a luxurious self-care ritual that will help you feel grounded and empowered.
Matrescence — a term coined by anthropologist Dana Raphael —refers to the process of becoming a mother, where a woman transitions from pre-conception through pregnancy and then on to the postnatal period and beyond. 
It is a journey marked with significant physical, emotional and psychological changes.
We adopted Matrescence for our brand as it signifies the holistic approach we've taken to providing safe and effective skincare solutions for all stages of motherhood, with a philosophy rooted in the importance of self-care and "mothering the mother". 
Matrescence is about you, mom.