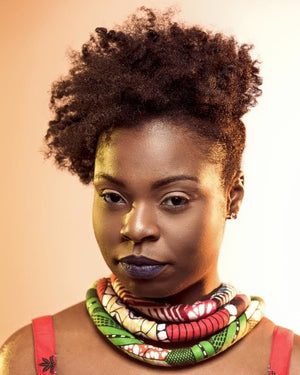 Born and raised on the beautiful island of Jamaica, Annie is no stranger to the nourishing, healing power of oils and herbs. She was always a creative soul, with an eye for all things bright 'n' bold, can you tell by her packaging?  She also is low key obsessed with plants and is a wine lover!
Annie is a certified Aromatherapist who has a passion for taking nature's most scrumptious ingredients and turning them into divine beauty products you just can't live without. Inspired by her family, when her first daughter was born with spina bifida and hydrocephalus, she turned to natural remedies to help her skin. Essential oils and herbs are some of the most ancient and powerful remedies available, and so she started to think about how they could be utilized in skin and hair care. Her passion and knowledge grew and in 2014 she decided to channel them into developing her unique brand...And so NaturalAnnie Essentials burst into life!

NaturalAnnie Essentials is an intoxicating sensory experience of lusciously scented soy candles, and the best natural beauty products!All products are made in small batches in her home studio to ensure freshness, purity, and effectiveness. They are specially blended with pure essential oils, natural butters, and infused herbal oils, and contain absolutely no nasty chemicals. That means no parabens, no sulfates, no phthalates, no weird dyes or fake perfumes, and the products are never tested on animals.