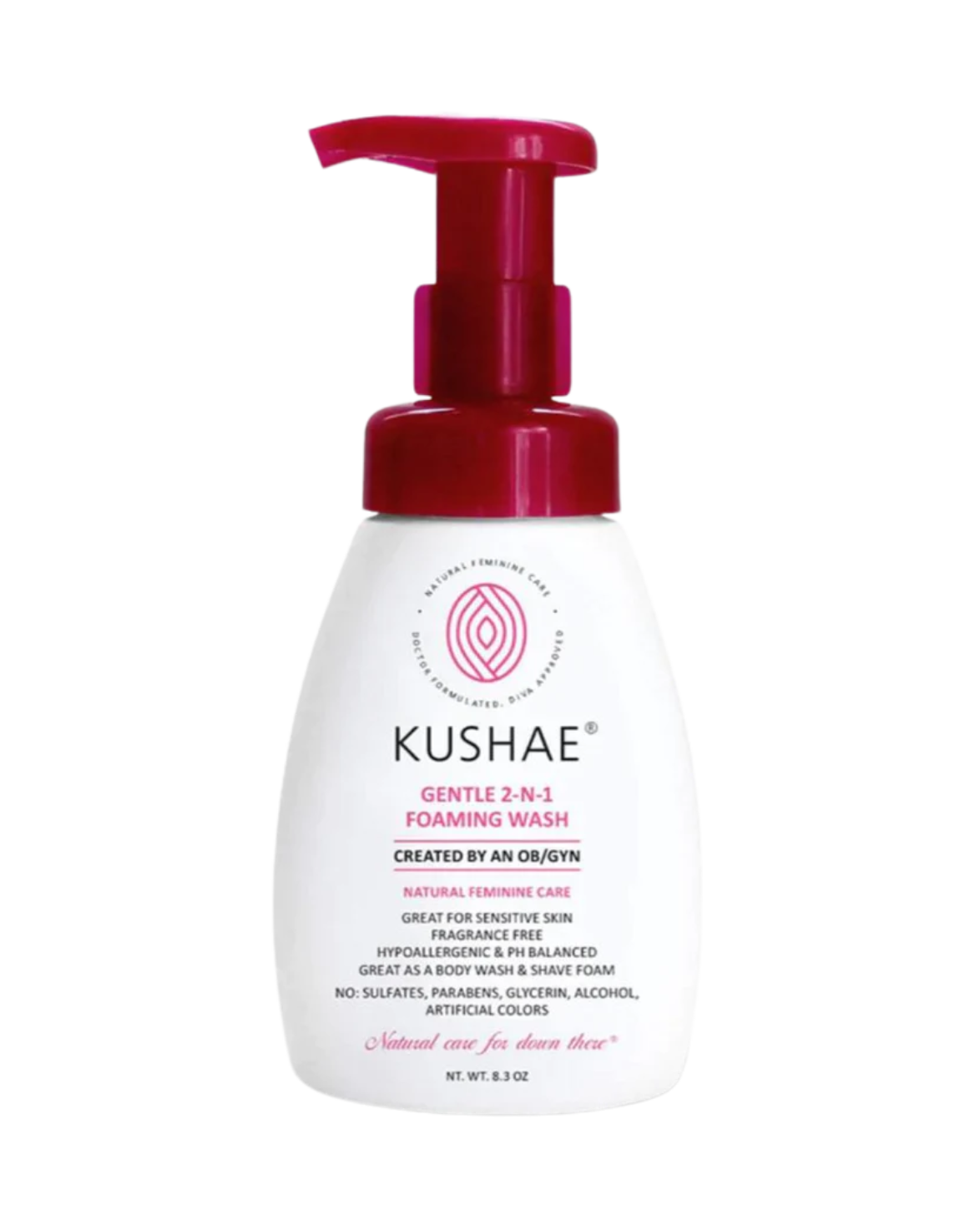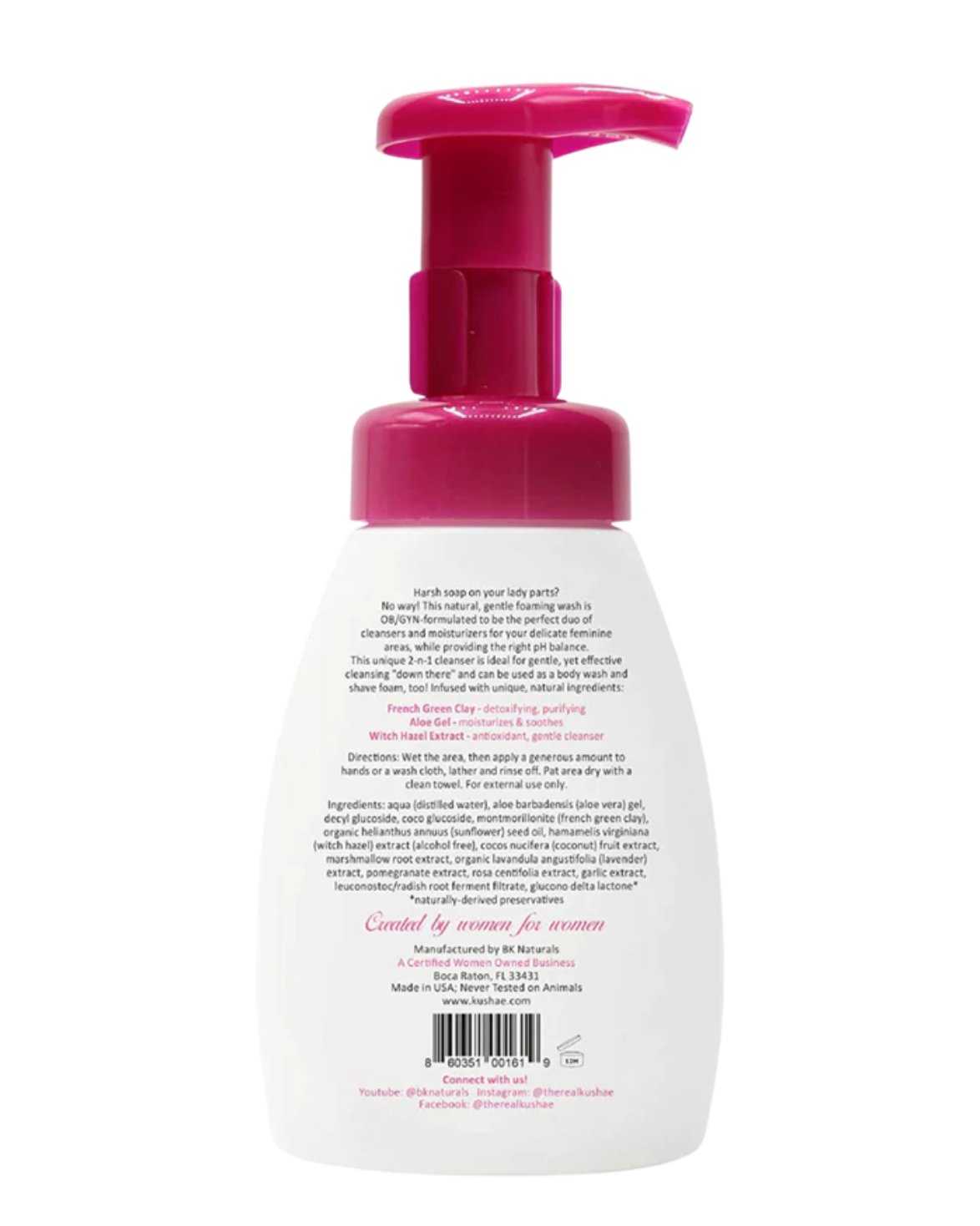 Ditch the fragrances, dyes, and synthetic foaming agents that put you out of balance with this 100% plant-based foaming wash! Perfect for balancing pH, and hypoallergenic for sensitive skin, this feminine wash duals as a shave foam and body soap! Now keep your entire body in true, balanced bliss with Kusahe's Gentle 2-N-1 Foaming Wash!

Aloe Gel: Aloe is a miracle humectant that brings hydration to the skin and calms skin irritation.
Coconut Extract: Apart from also being a humectant, it has soothing and antioxidant properties. Plus, it makes for a great natural lathering agent.
Witch Hazel: Perfect for evening out skin tone, tightening pores, and giving skin a protective barrier against irritant-causing bacteria.

Why We Love It Due to its 100% plant-based ingredients, it does wonders even for the most sensitive skin types. It balances and neutralizes odors without having an overpowering scent. And if you're a lather lover, you'll really appreciate the lathering power of this foaming wash! Whether you go to the gym 5 times a day, deal with strongly-scented periods, or are prone to skin irritation, this wash is the perfect solution!

How To Use It Wet the area, then apply a generous amount of foaming wash to hands or a washcloth, lather and rinse off. Pat the area dry with a clean towel. For external use only. For best results, use with Kushae's Natural Feminine Deodorant Spray.

What To Know It's not uncommon for women to feel enormous amounts of shame associated with intimate odor, but the truth is that this part of our bodies is NOT meant to smell like a rose garden! It's perfectly normal to have a "v" smell because - at the end of the day - it's a complex environment. Smells can depend on many factors ranging from diets to menstruation to physical activity - all perfectly natural.

What Makes It Green Any feminine product that has fragrance of any kind in it shouldn't be anywhere near that part of your body. As we know, it's a delicate ecosystem down there and literally anything and everything can cause it to go out of whack - ESPECIALLY fragrances! This feminine spray is talc-free, aluminum-free, and fragrance-free!

Perfect For Combination, Dry, Oily, and Mature Skin Types

Size 8.3 oz

"Note: If your pump is "stuck" run under warm water for 1 minute, shake, and pump!"
SQ9900142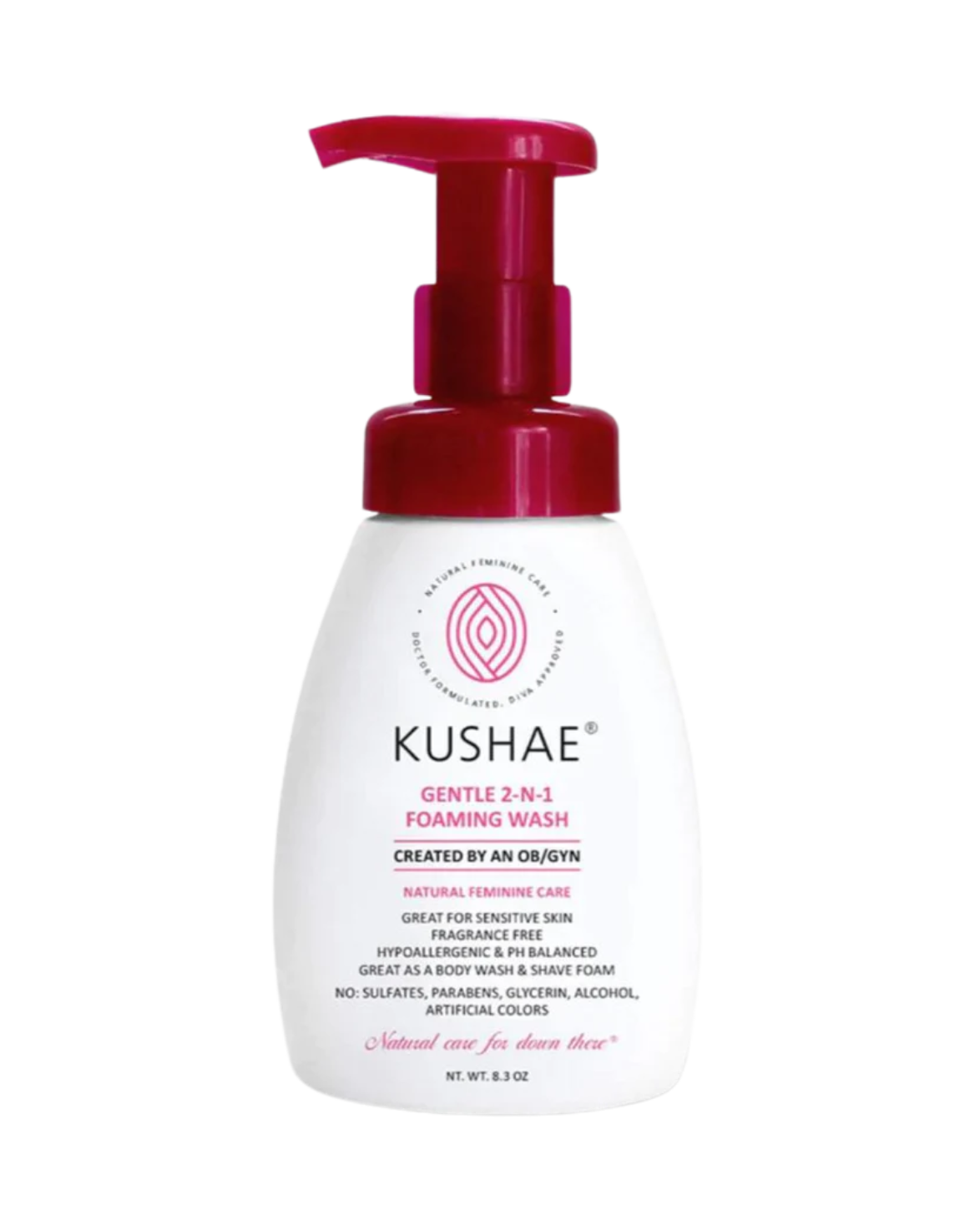 Gentle 2-n-1 Foaming Wash
Sale price
$21.99
Regular price
Choose options