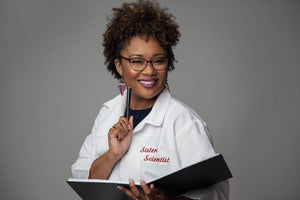 As a formulating, cosmetic chemist in the multicultural and clean beauty space for over a decade, Erica has been the "brains" behind a number of popular products on the market.  Her personal horror stories as a child who experienced hair and skin issues are what motivated her to dedicate her scientific career to developing innovative and quality products in beauty and personal grooming space.
Erica earned her Bachelor of Science degree in Chemical Engineering from Stanford University and her MBA from Northwestern's Kellogg School of Management. Erica left academia to find something more tangible that would allow her to combine her science background with her natural creativity and passion to help people. 
She is currently the Founder & CEO of the 
mSEED group
 – a product development, manufacturing and brand/business development group focused on providing strategic growth solutions to aspiring entrepreneurs and established businesses in beauty and personal care. mSEED's mission is to grow a new generation of successful entrepreneurs and drive innovation and creativity in the beauty space.