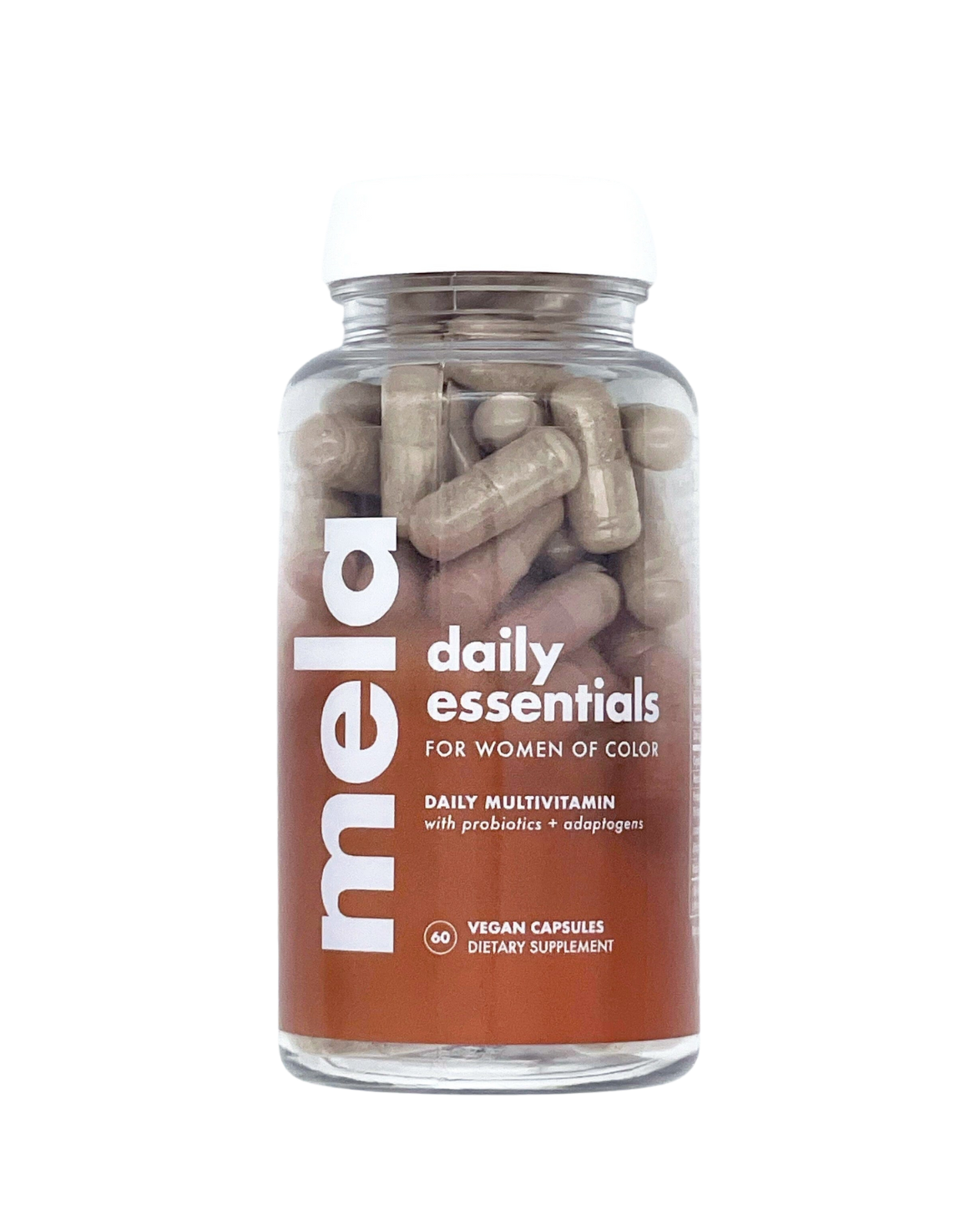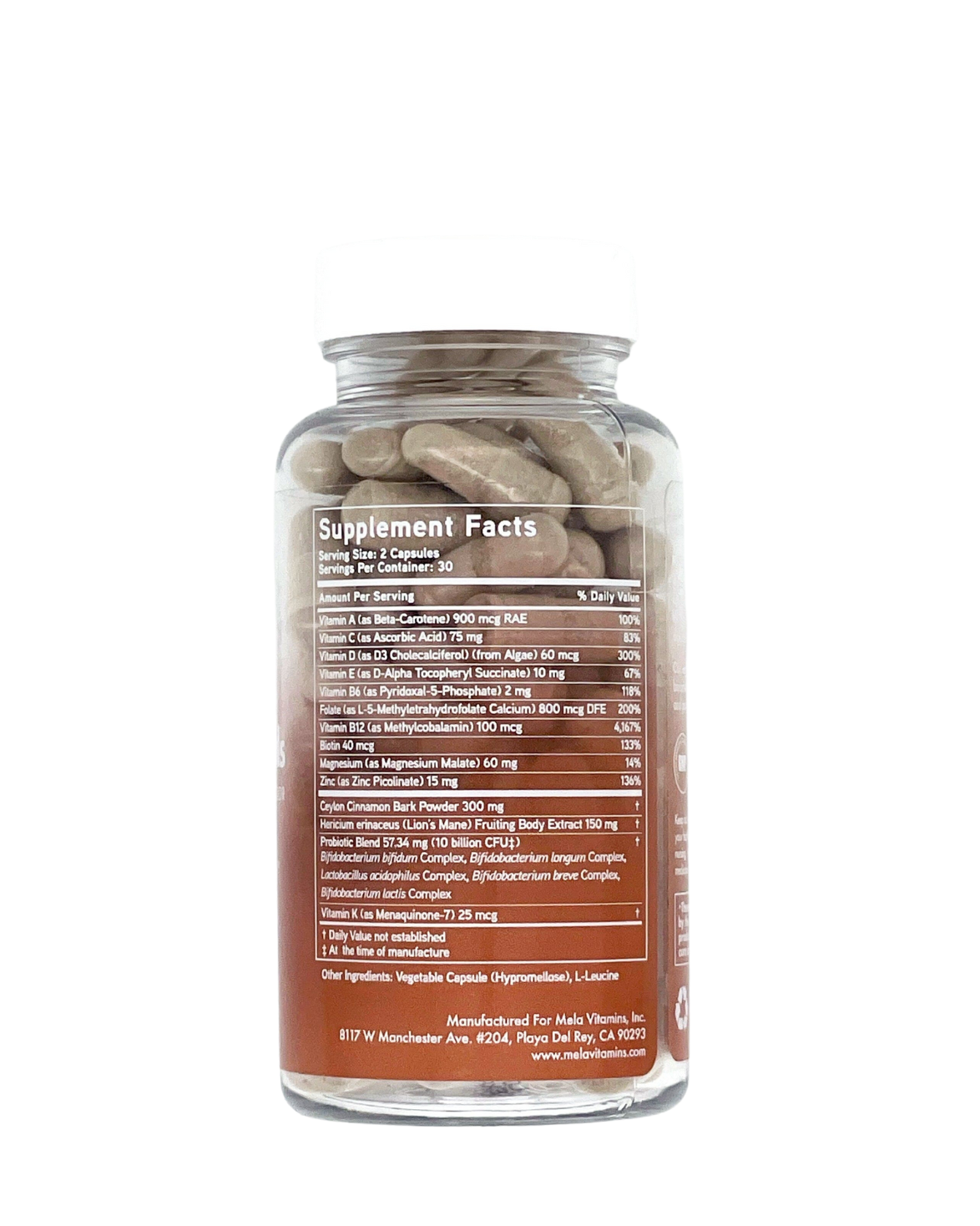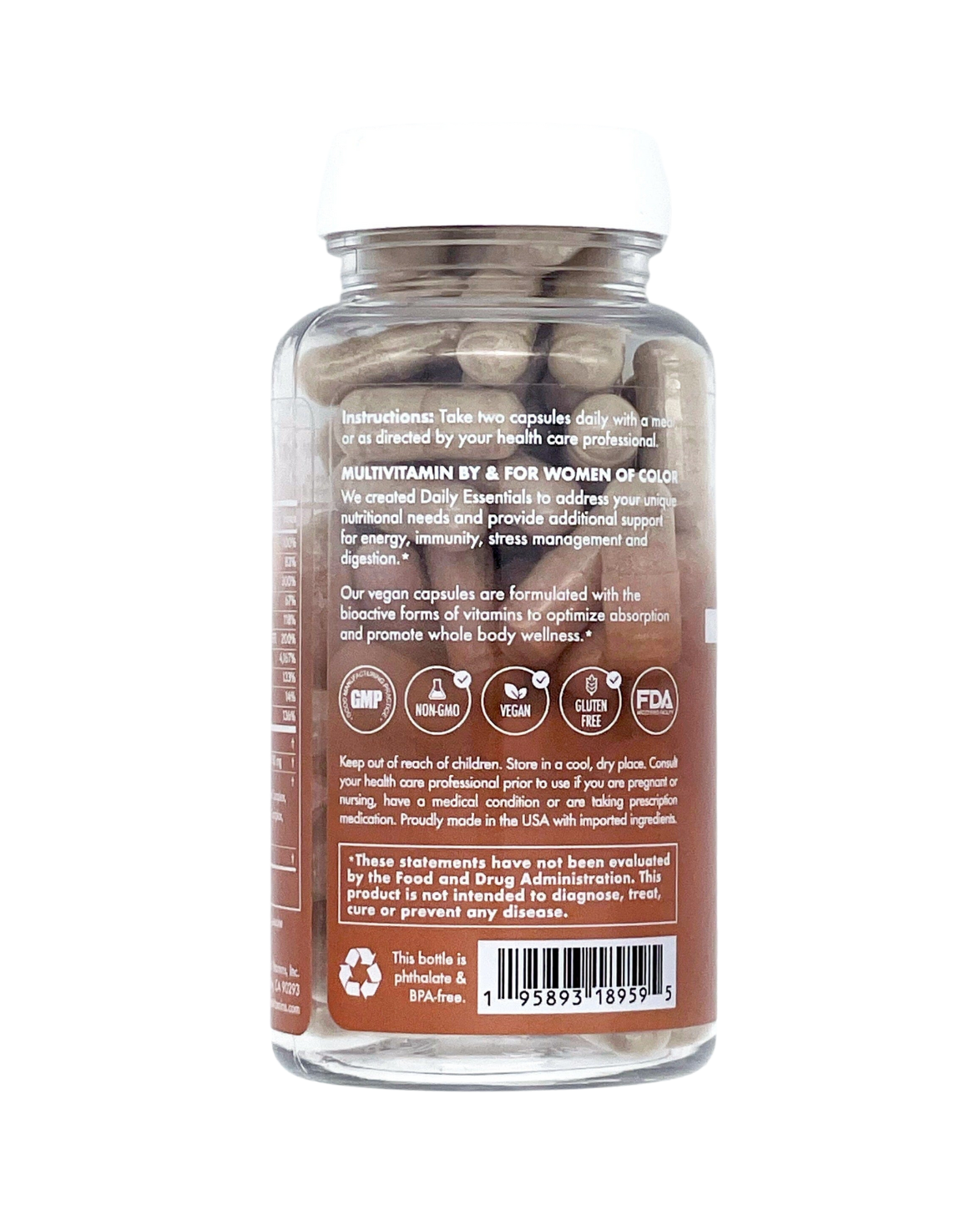 Daily Essentials Multivitamin
Sale price
$39.99
Regular price
(/)
The vegan Daily Essentials for Women is a powerful fusion of science-based nutrients. Packed with five potent strains of probiotics and Ceylon cinnamon and lion's mane that work in tandem to cater to optimize your overall well-being. The unique formula is crafted with clean, highly bioavailable ingredients tailored to your nutritional needs, ensuring optimal energy, immunity, stress relief, and digestive support. These Daily Essentials are more than just a multivitamin - they are a powerful tool to help you become your best self and thrive in every aspect of your life!

Why We Love It We absolutely love how the Daily Essentials for Women is a multivitamin that has been thoughtfully crafted by and for Black women. Packed with an impressive concentration of Vitamin D, this supplement goes above and beyond delivering a powerful solution to a pervasive problem. We are thrilled to see a product that focuses on meeting the unique nutritional needs of Black women and addressing the critical issue of Vitamin D deficiency head-on supporting the wellbeing of Black women in a meaningful way.

How To Use It We recommend that you take two capsules daily with breakfast or lunch, or as directed by your healthcare professional. For best results, we recommend consistently taking our multivitamin every day. And remember, the best things in life take time!

What To Know It's important to understand that melanin can significantly impact how our bodies produce and process certain essential nutrients. Research has shown that melanin can affect how our bodies make and use specific vitamins, including Vitamin D, vital for bone health, immune function, and overall well-being. This means that individuals with higher levels of melanin often have unique nutritional needs that aren't addressed by conventional multivitamins. That's why the Daily Essentials for Women is such a game-changer. This innovative supplement has been formulated using over a decade of research and testing to deliver a comprehensive blend of vitamins, probiotics, and nutrients specifically tailored to melanated bodies' needs.

What Makes It Green Free from harmful fillers or additives, vegan, no harmful fillers, and packed in a recyclable, non-toxic bottle that is bpa-free and phthalate-free.

Perfect For Adults 18+

Size 30 Capsules

Ingredients Vitamin A (as Beta-Carotene) Vitamin C (as Ascorbic Acid) Vitamin D (as D3 Cholecalciferol) Vitamin E (as D-Alpha Tocopheryl Succinate) Vitamin B6 (as Pyridoxal-5-Phosphate) Folate (as L-5-Methyltetrahydrofolate Calcium) Vitamin B12 (as Methylcobalamin) Biotin Magnesium (as Magnesium Malate) Zinc (as Zinc Picolinate) Ceylon Cinnamon Bark Powder Hericium erinaceus (Lion's Mane) Fruiting Body Extract Probiotic Blend (Bifidobacterium bifidum Complex, Bifidobacterium longum Complex, Lactobacillus acidophilus Complex, Bifidobacterium breve Complex, Bifidobacterium lactis Complex Vitamin K (as Menaquinone-7) Vegetable Capsule (Hypromellose) L-Leucine

Our capsules are sold in a BPA-free & phthalate-free bottle.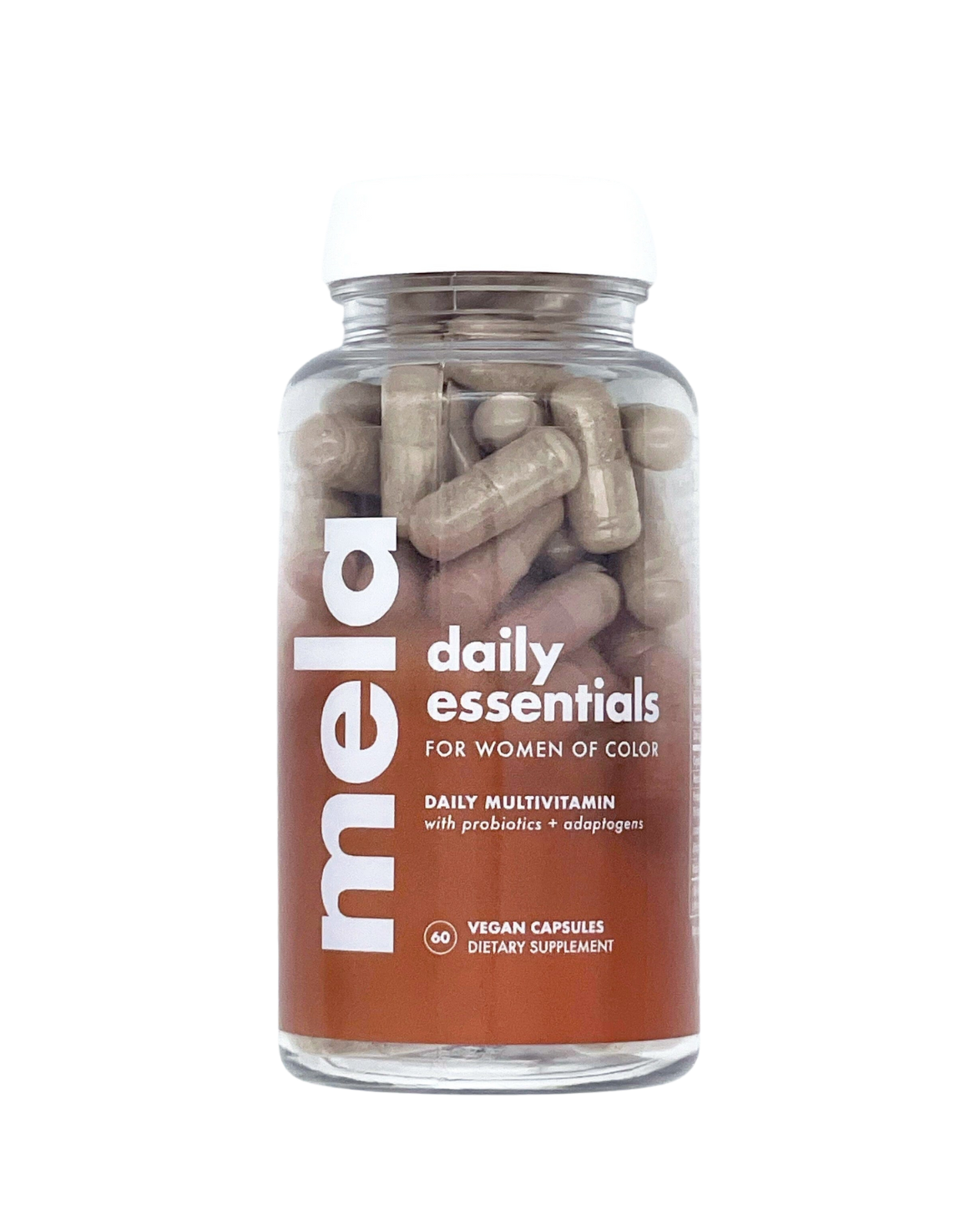 Daily Essentials Multivitamin
Sale price
$39.99
Regular price
Choose options