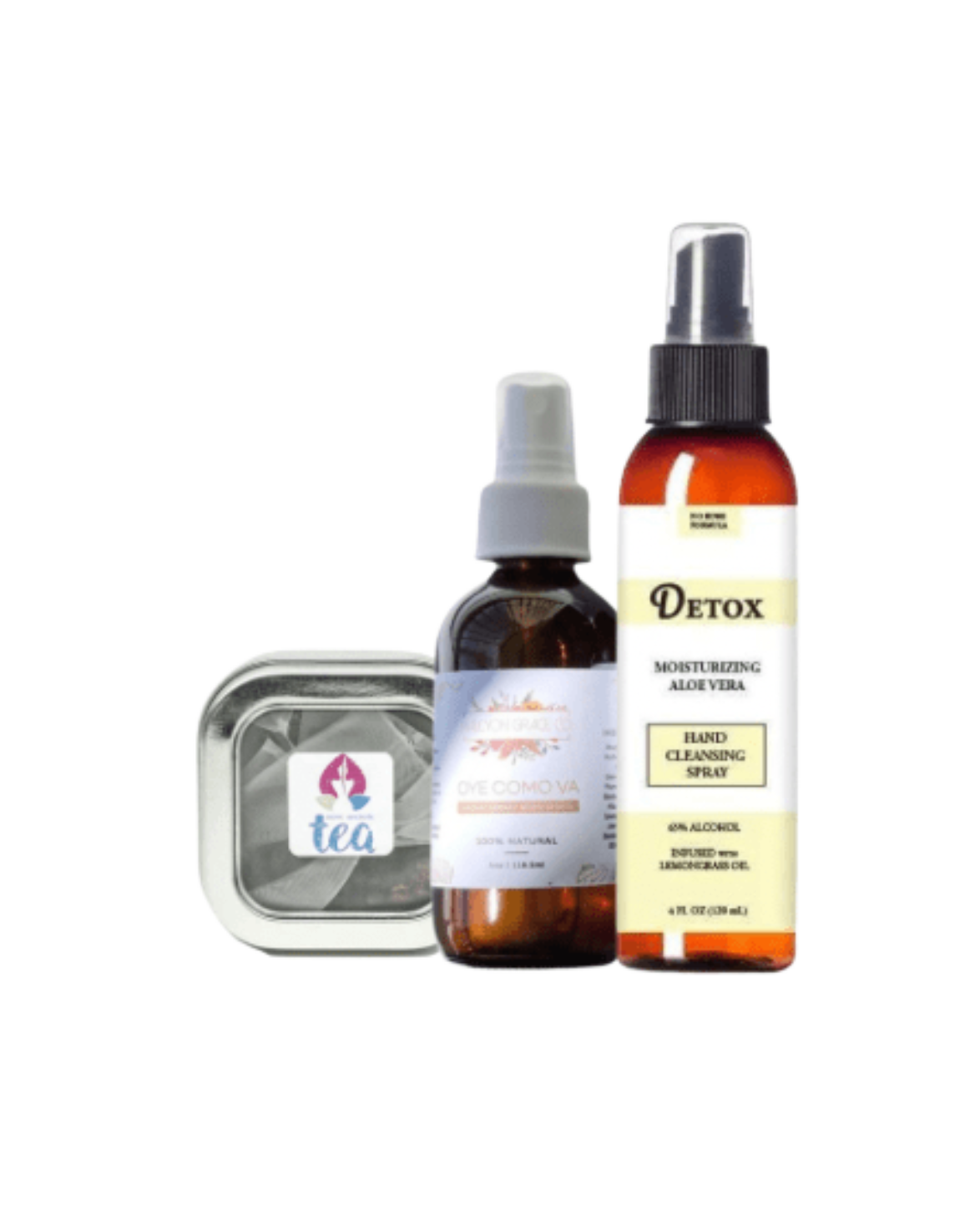 Detox Me Tea

: Detox Me is a berry blend of cranberries, hibiscus petals, elderberries and black currants brings together the perfect balance of tart and sweet. So whether you need a delicious pick-me-up or just some refreshing hydration during the summer heat, Detox Me is the must-have blend you don't want to miss! Berry Good for You. Get extra use out of your tea bags: Each tea sachet contains 2 grams of tea and can be reused up to 2-3 times!

Hibiscus:

 

Hibiscus helps provide full-body soothing relief and contains immunity-boosting properties.
Currants:

 

Besides the high amount of vitamin C, these little fruits contain important minerals like iron, copper, and manganese.
Rooibos:

 

Packed with antioxidant properties, rooibos gets your heart pumping, your stomach working, and your tension subsiding.

Organic Hand Cleanser Spray: Wash away the dirt, grime, sweat, and all the bacteria that come with it with this Organic Hand Cleanser Spray! This moisturizing hand sanitizer spray is the perfect companion to have with you at all times to fight off unwanted, invisible germs. Unlike other alcohol-based sanitizers, DETOX has been specifically formulated to kill 99.9% of germs while hydrating the skin using organic moisturizers such as aloe vera, glycerin, and Vitamin E.

Aloe Vera Leaf Juice:

 

Hydrates by taking moisture from the air and absorbing it into skin.
Organic Lavender Oil:

 

Helps protect against harmful bacteria and has a pleasant aroma.
Vitamin E:

 

A powerful antioxidant that reduces oxidative stress and protects skin from environmental toxins.

All Natural Room Spray: Spray our handcrafted all natural aromatic deodorizer anywhere there are unpleasant odors and you will experience what it means to breathe clean. It's formulated to refresh the mind, body, and soul. And did we mention that each scent smells amazing? Because they all smell AMAZING! Take this natural room spray to work or leave this favorite at home to help you breathe clean all day, every day.

Rhodochrosite Crystal Purified Water:

 

Rhodochrosite Crystal is used for uplifting spiritual energies, including love, passion, and positivity.
Witch Hazel:

 

Helps combine the water and oils to make the scent linger for longer periods of time.
39389724016720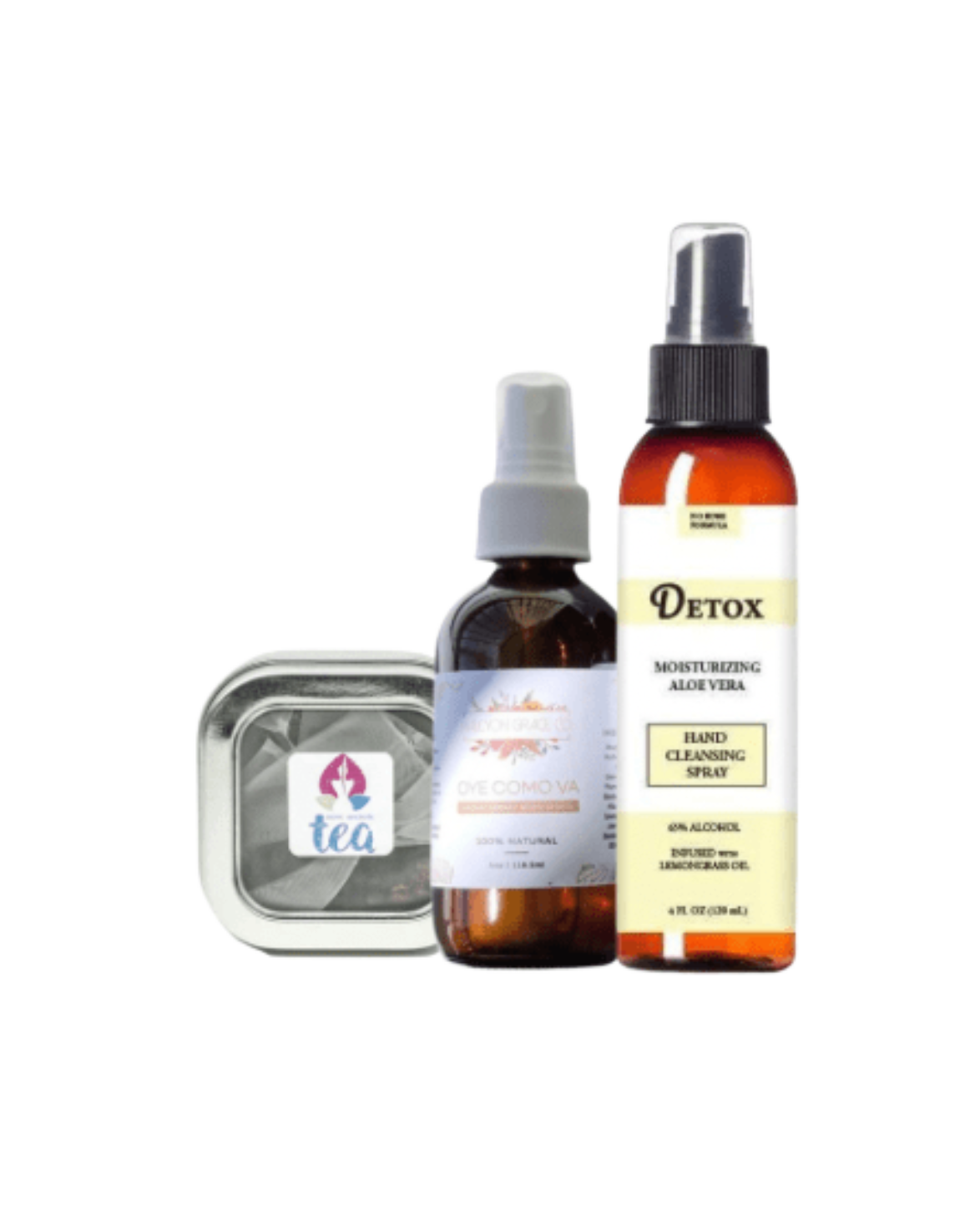 Health Boost Bundle
Sale price
$35.00
Regular price
Choose options