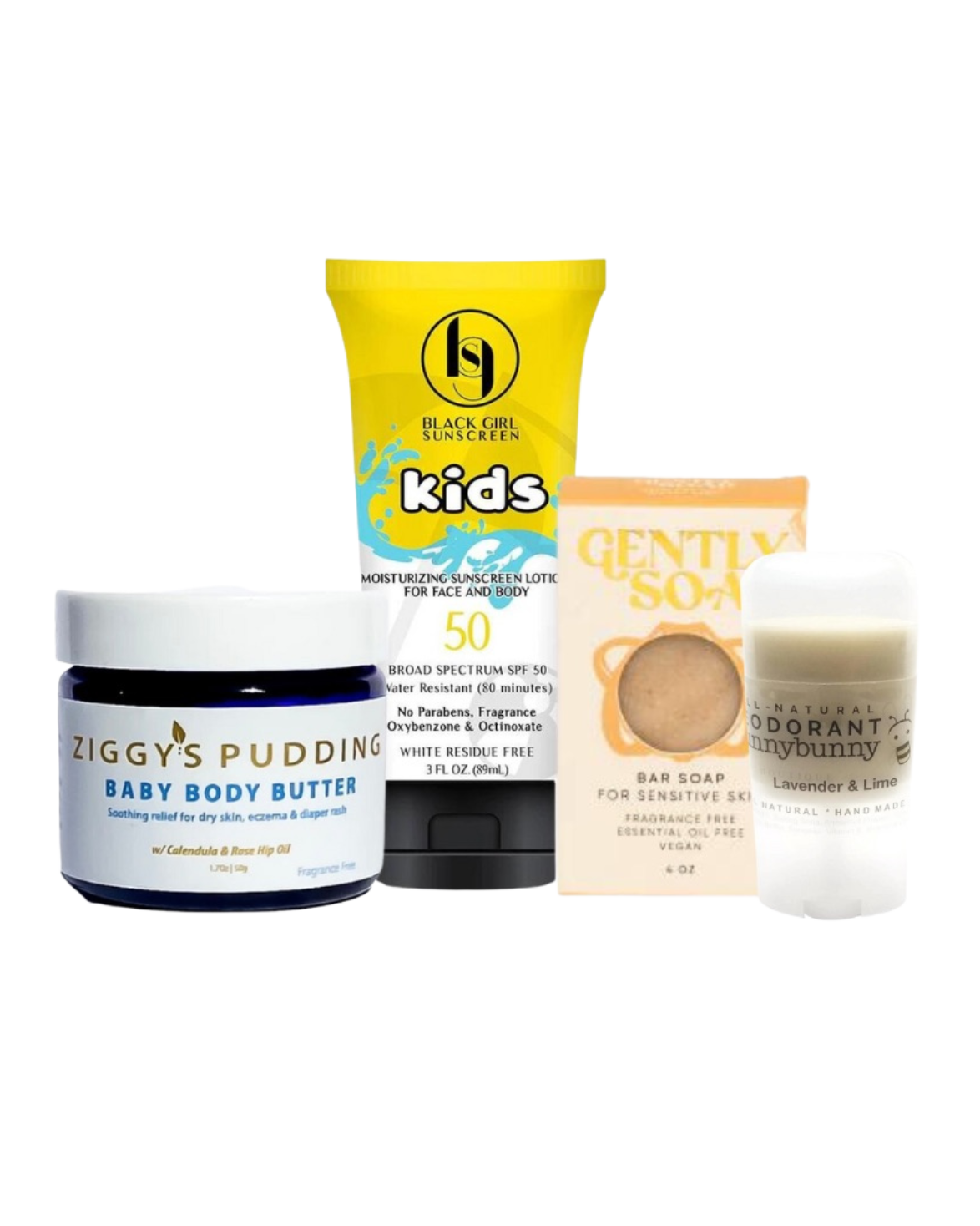 We believe in instilling healthy habits and self-love from a young age, and this Kids Self-Love Bundle is the key to unlocking a path of self-care and self-love for your young dreamers and adventurers. In a world filled with dirt, environmental stressors, and sneaky sebum production, your little one's face and skin deserve the ultimate defense. That's why we've carefully curated this set with the Treasures of the Sun Bar Soap, Baby Body Butter Unscented, Black Girl Sunscreen Kids SPF 50 / Lotion, and the All-Natural Deodorant / Lavender and Lime to provide them with the perfect foundation for their self-care routines. With these natural and non-toxic products by their side, they'll be prepared to face whatever the day has in store! Each product in this collection not only pampers their precious skin but also serves as a delightful reminder to care for themselves, inside and out. As your young ones embark on this empowering journey, they'll discover the beauty of self-care while cultivating healthy habits that will last a lifetime.

Treasures of the Sun Bar Soap Treasures of the Sun Bar Soap: with skin-loving sunflower oil and a potent fusion of Chamomile and Calendula flowers, it's the perfect treat for problem, acne, and eczema-prone skin. Watch as inflammation and dryness become a thing of the past, leaving behind soft, radiant skin.

Baby Body Butter Unscented Give your child the tender care they deserve with this whipped perfection. Organic raw shea butter, cocoa butter, and jojoba oil join forces with gentle calendula and rosehip seed oil to soothe and relieve symptoms of eczema and diaper rashes.

Black Girl Sunscreen Kids SPF 50 / Lotion Let them bask in the sunshine without worries! This hydrating sunscreen, specially formulated for young melanin-rich skin, provides SPF 50 protection without any sticky residue or white cast. Nurturing cocoa butter and carrot seed oil takes the spotlight, ensuring your little one's skin stays moisturized, nurtured, and shielded from harmful UV rays.

All-Natural Deodorant / Lavender and Lime (Plastic) Empower your child with a healthy and refreshing deodorant experience. The HunnyBunny All-Natural Deodorant Stick combines plant and mineral powders with soothing oils to keep underarms smelling fresh all day long. With a touch of baking soda and arrowroot powder, this aluminum-free deodorant effectively eliminates odors, letting your child's natural body processes shine.
40212416331856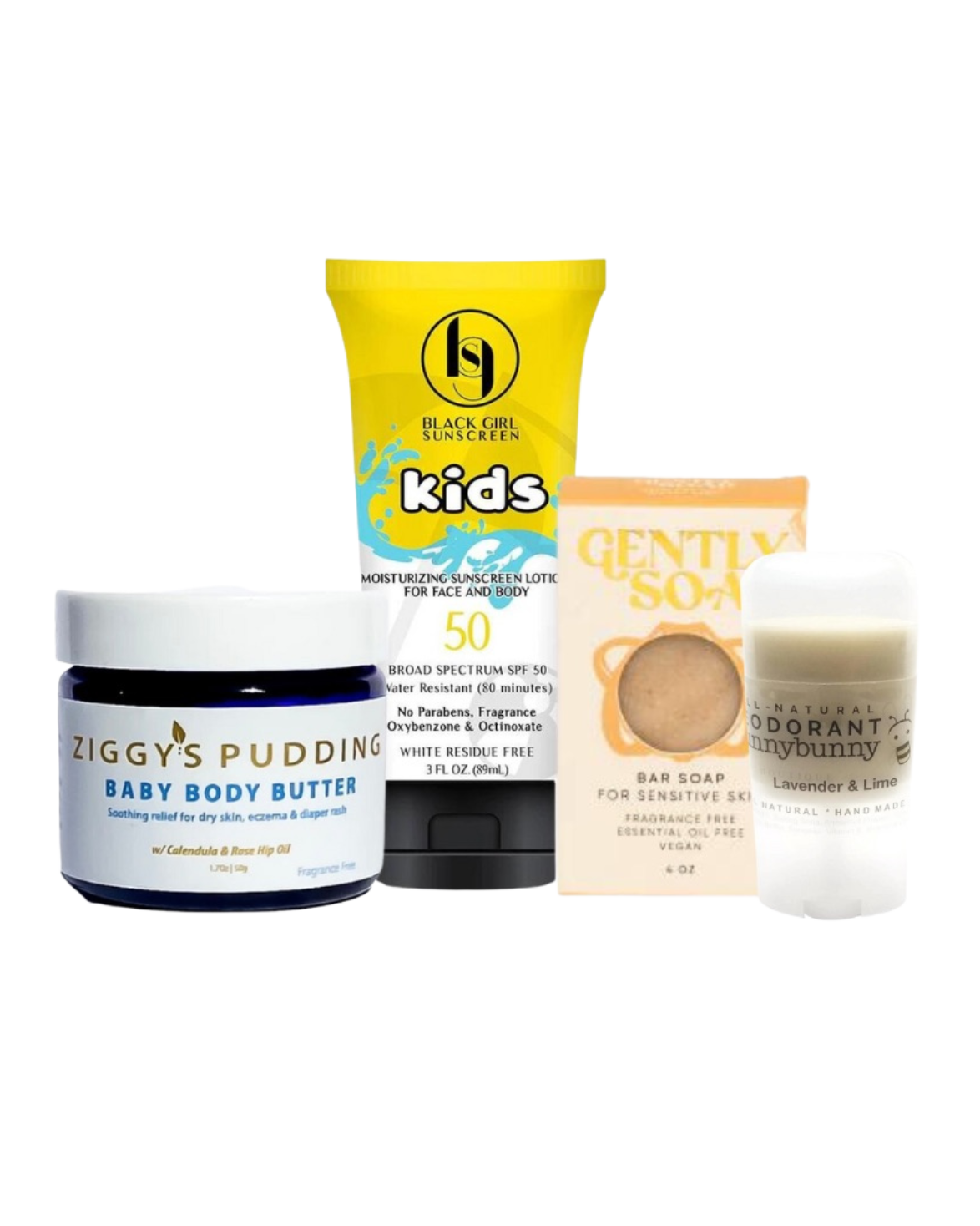 Kids Self-Love Bundle
Sale price
$50.00
Regular price
Choose options