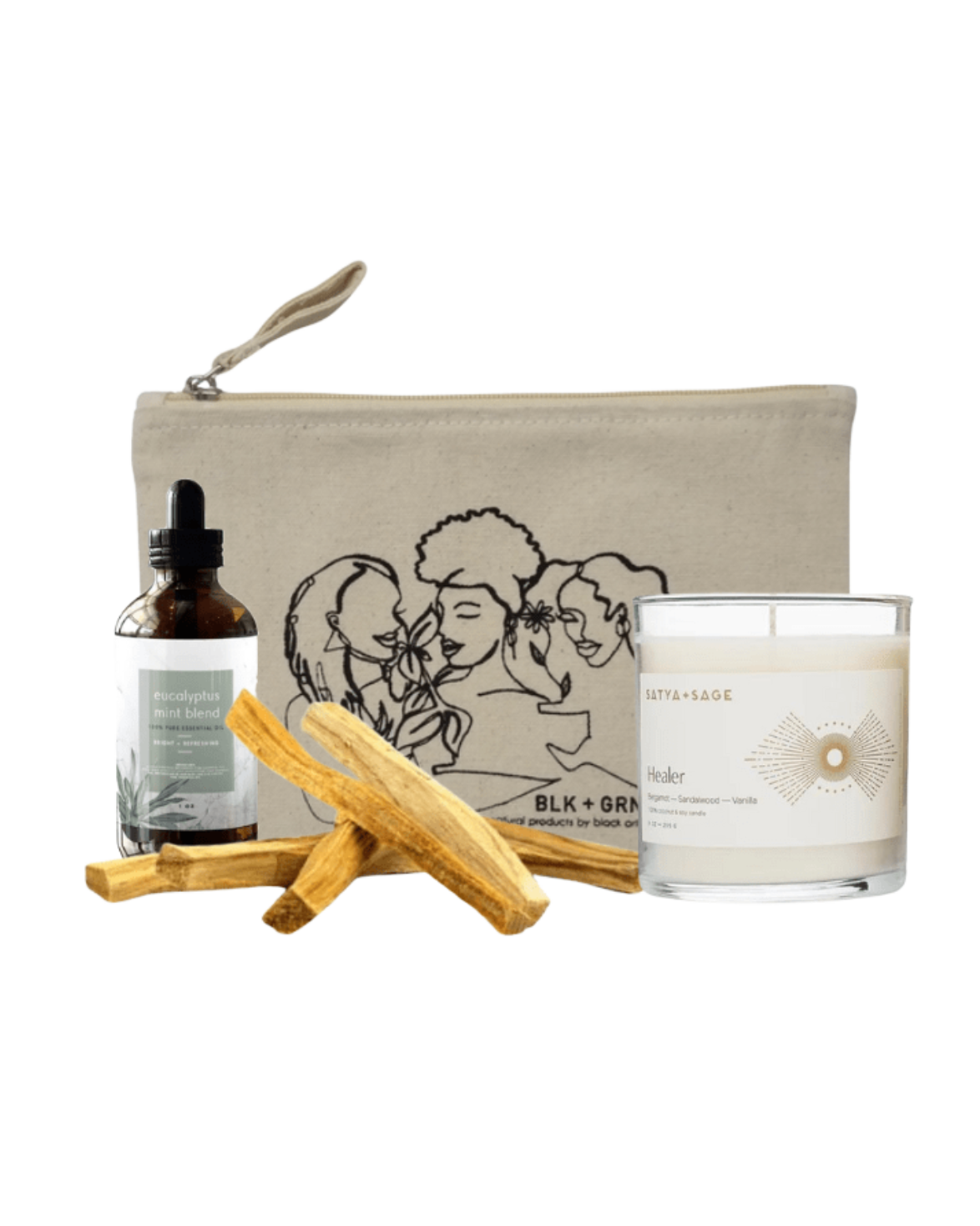 Essential Oil Blend: Aromatherapy is the ultimate pick-me-up. Now you can rejuvenate your mood or your space with 100% Pure Essential Oil Blends. The bundle includes one pure blends; Eucalyptus + Mint, Lemon + Tangerine, Rosemary + Mint or Lavender + Tea Tree.

What Makes It Green: Each of our four pure essential oil blends is formulated without parabens, phthalates, SLS, fragrance or dyes, or any of the twenty other toxic ingredients banned on our

Toxic Twenty List

.

Soy Candle: The candles are hand poured into a beautiful reusable amber glass containers with a gold lid. Made with all natural soy wax and ECO wicks which are free from lead and zinc.

What makes it green: Candles are hand-poured into a beautiful reusable amber glass container with a gold lid. Our wax of choice is soy wax and we pair this with ECO wicks which are free from lead and zinc. Candles are scented with oil blends that are 100% vegan, 100% eco-friendly, and 100% recyclable. The oils are never diluted, so each has a strong concentrated aroma that doesn't disappear when burned.

3 Palo Santo Sticks: Palo Santo, literally meaning "holy wood" in Spanish, is a tree that is widely distributed throughout Central and South America. Palo Santo is used in South America in much the same way as White Ceremonial Sage is used in North America- to combat negative energy and to cleanse the space. Palo Santo is different from other smudging materials as it is fragrant in its raw form and does not need to be lit, unless being used for ceremonial purposes. 

What makes it green:

Our Palo Santo smudge sticks are never harvested from living trees, making them ethically and sustainably sourced. We collect only naturally-fallen trunks and branches from the dry forests of Ecuador and Perú, where this beloved wood is abundant in nature. 

Make-up Bags: A must-have! The Organic Cotton Pouch will keep all your beauty and skincare essentials together. Get this limited edition organic cotton cosmetic bag while supplies still last!
33104884760656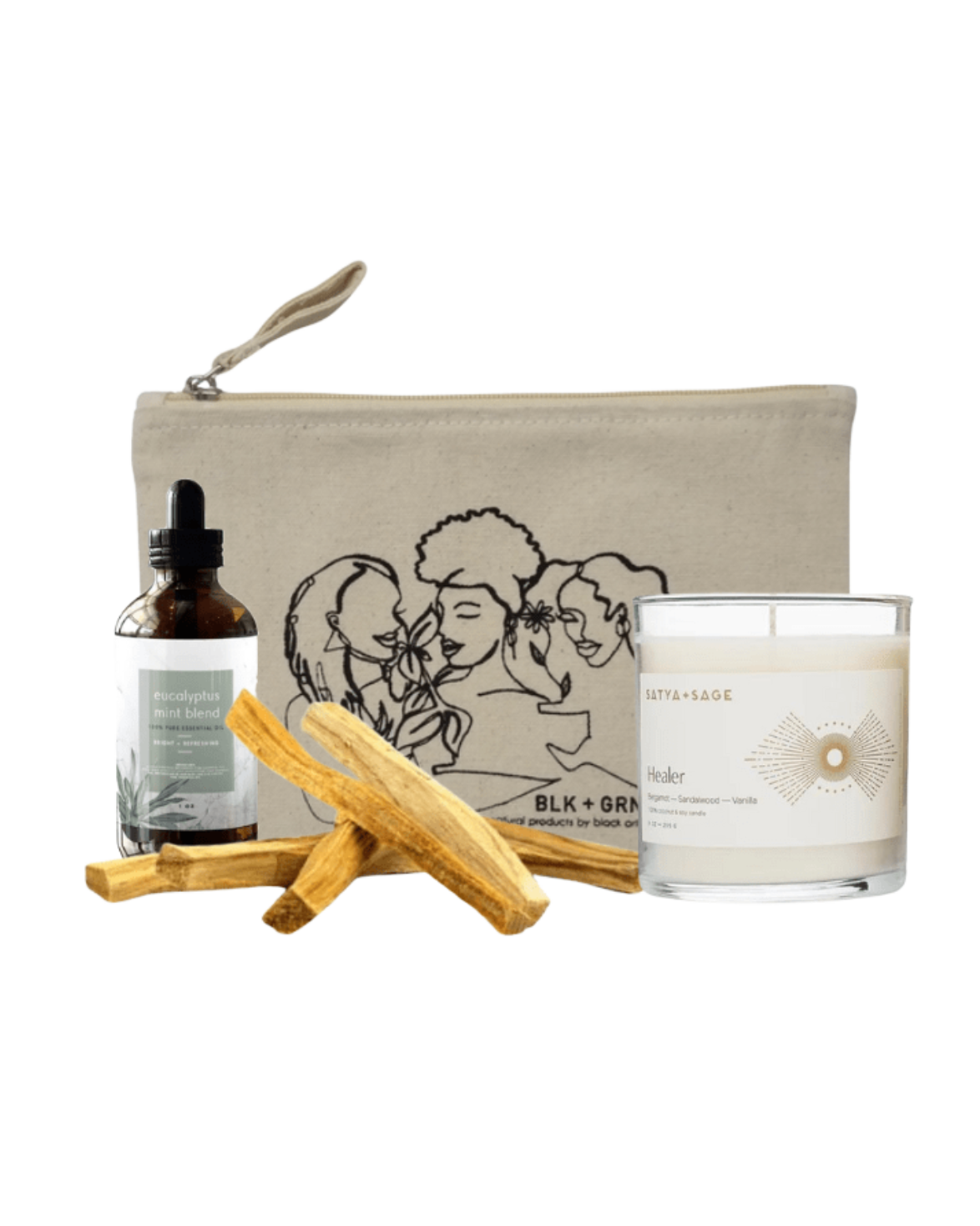 Self-Love Bundle
Sale price
$50.00
Regular price
Choose options