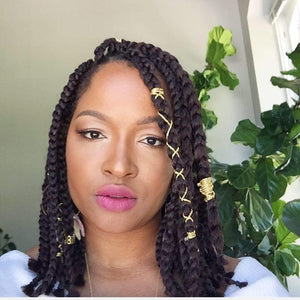 Chris Cabrera is a certified aromatherapist and the Mastermind behind Naturally London, which she created to maintain her own foot health. She has always had issues with her feet throughout her life. Issues like flat feet, calluses, and swelling have been persistent frustrations.

Naturally London's products are all formulated with multi-purpose benefits. Plus, they provide results for those who are tired of being disappointed with their pedicure experiences. Overall foot health is important, because when my feet feel good...I feel good. She would never in a million years thought she would have her own handcrafted, botanical-based foot care line, but it embodies all the things she values in clean beauty products. She values things like no artificial colors, no synthetic fragrances and no fillers like water or mineral oil.
"I wanted to create a beneficial foot care regimen that was easy-to-use, multi-purpose, but most importantly a solution to maintain foot health."
She combined her love for clean beauty with key recipes designed to soften skin & calluses, smooth rough heels, reduce swelling & pain, address the discomfort of high heels, and many more common issues she personally experiences each day.